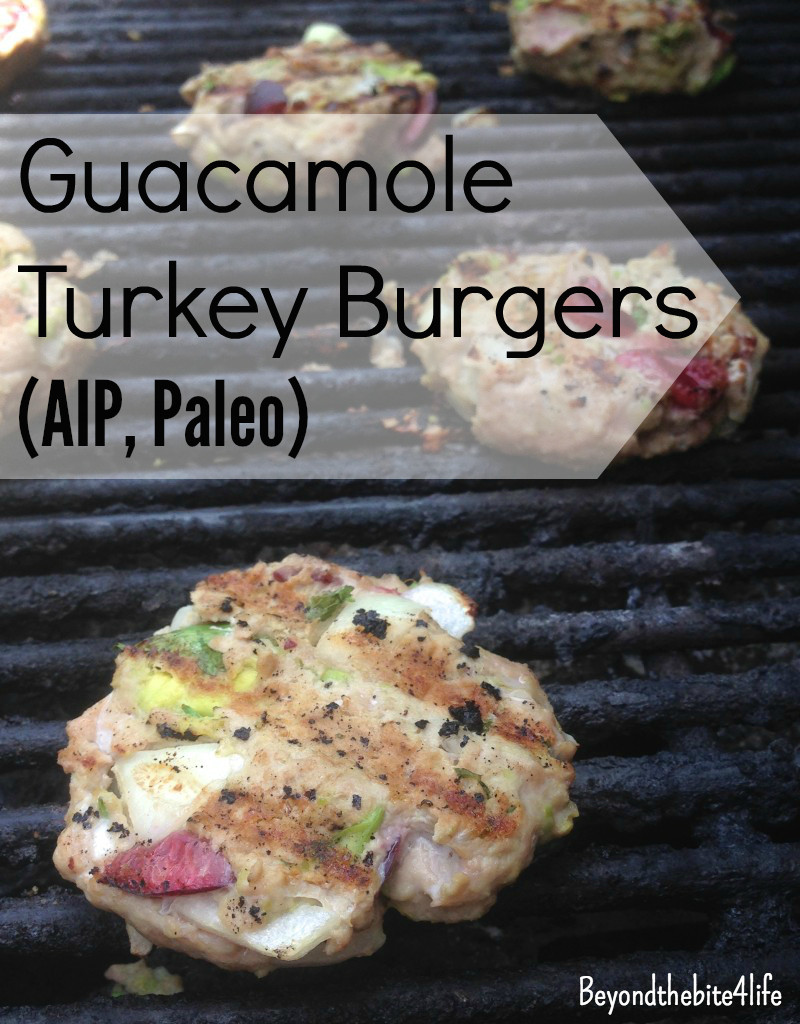 We have a gazillion avocados.  No, I am not kidding, we literally have a whole box full and they are ripening fast.  So what does my family do?  Well, aside from making guacamole almost everyday, I decided to try and change things up a bit and put the guac in a burger.   While guacamole is not typically autoimmune protocol friendly due to containing nightshades, I found there to be no reason why I couldn't replace the tomatoes with another fruit that my mother has recently stocked up on – cherries.  Though it may seem like an odd ingredient and (or) flavor combination, believe me when I say, it just so happens to work quite well.  With each bite, you et creaminess from the avocado, a bit of tang and sweetness from the cherries and limes that is paired with an overall mild flavor from the turkey, these sliders serve as both the perfect lunch, dinner, or breakfast.  You can also turn these sliders into full size burgers, or even meatballs for a fun, Mexican twist on an Italian classic.  Overall, these sliders are just another fun way to celebrate and enjoy the warm summer months.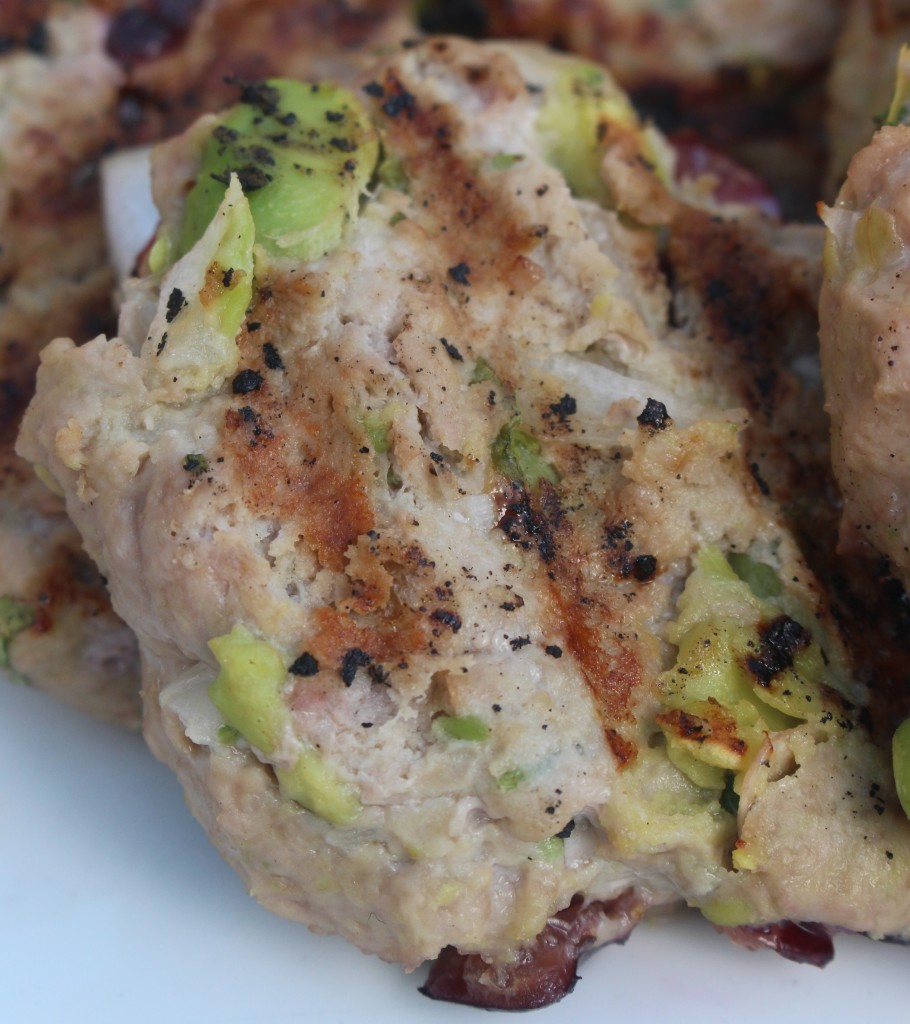 Grilled Guacamole Sliders
(Serves 4-6) 
Ingredients
1 lb ground organic turkey
1 large avocado
2 tbsp lime juice
1 tsp sea salt
1/4 cup rough chopped cilantro
3/4 cup chopped onion
1/2 cup chopped red cherries
Process 
 Pit and chop cherries, avocado, cilantro, and onion, and place in a medium sized mixing bowl.
To the bowl add your ground turkey, lime juice, and sea salt, then mix everything together by hand.
Form the mixture into about 8 like-size sliders, and place on a hot grill, allowing to cook an average of 3 minutes per side.
Remove from the grill and serve with desired toppings.
Recipe Notes
Be sure to chop your ingredients small enough or else the meat will not stick together on the grill and you will end up with crumbly sliders.
Exodus 15:2 "The Lord is my strength and song, And He has become my salvation; He is my God, and I will praise Him; My father's God, and I will exalt Him."