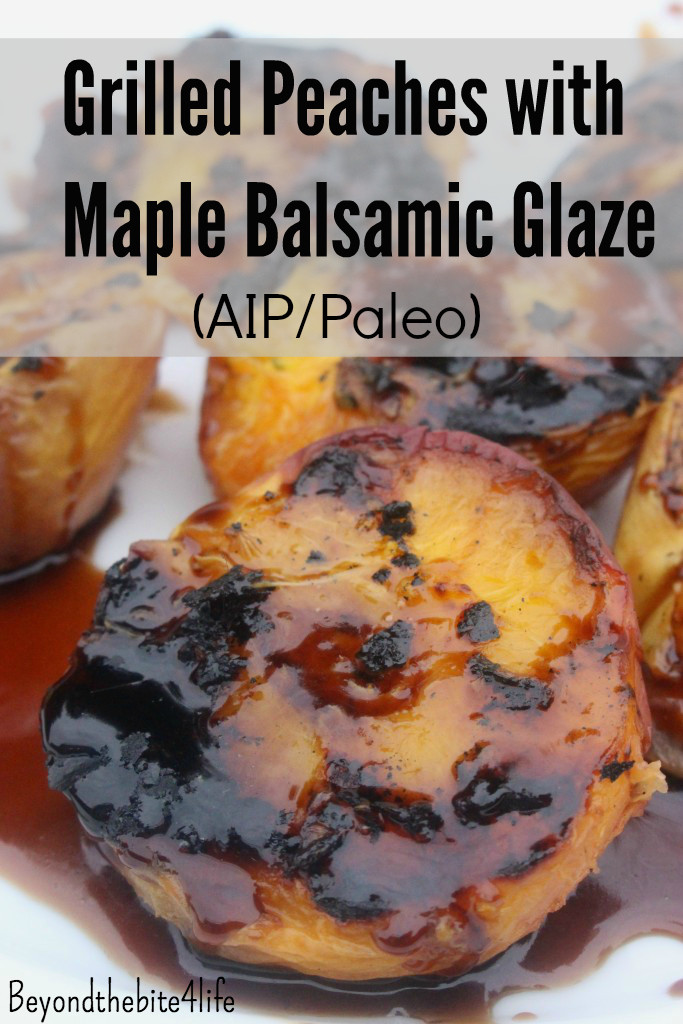 During the month of July, my family spends time at a beach cottage.  While we pack up many of the essentials, bringing a variety of baking items to make sweet treats for the family, isn't entirely an option.  Of course, I am sure I could have, however, it was just another thing I would have had to add to my list, and therefore chose to take a break from baking for the month.  That being said, I didn't exactly want to stop creating recipes for an entire month, as it is simply in my nature to constantly be coming up with new creations on a daily basis.  Yet summer is a time for quick, easy, and simple dishes, not to mention ones that do not heat up the kitchen.  Therefore, I chose to make a grilled fruit dessert, drizzled with a balsamic glaze, and equally tasty with a dollop of coconut cream or your favorite ice cream.   Hot off the grill or room temperature, everyone in my family thoroughly enjoyed the dessert, giving them a two thumbs up.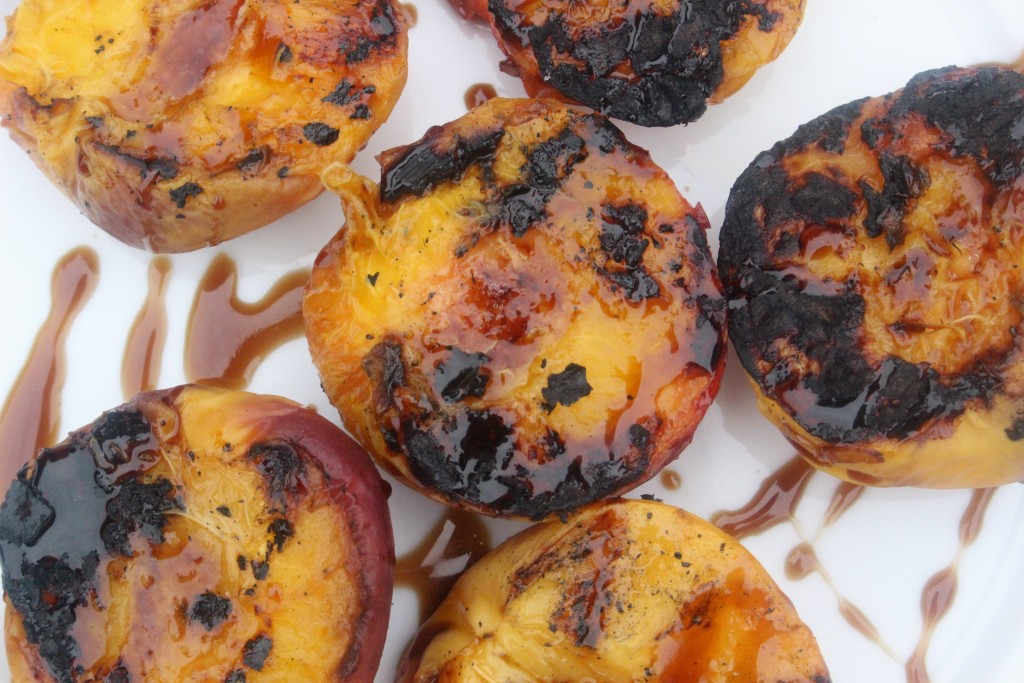 Grilled Peaches with Maple Balsamic Glaze
Ingredients
Process
Half and the pit peaches, brushing the inside flesh with avocado oil, and sprinkling with 1/4th tsp sea salt.
Heat grill on high, and once hot, turn to medium, placing the peaches flesh side down to grill for 10 minutes until soft, lightly charred, and juices are flowing (optional: flip the peaches halfway through cooking)
To make the glaze, combine 1/8th tsp sea salt, maple syrup, and vinegar in a small sauce pan.
Bring the mixture to a roaring boil, then turn to a strong simmer, allowing it to reduce by half for 7-10 minutes.
Allow the glaze to cool slightly then drizzle over freshly grilled peaches.
Recipe Notes
The longer the glaze cools, the stickier it will be.
1 Samuel 16:7 "But the Lord said to Samuel, "Do not look at his appearance or at his physical stature, because I have refused him. For the Lord does not see as man sees; for man looks at the outward appearance, but the Lord looks at the heart."