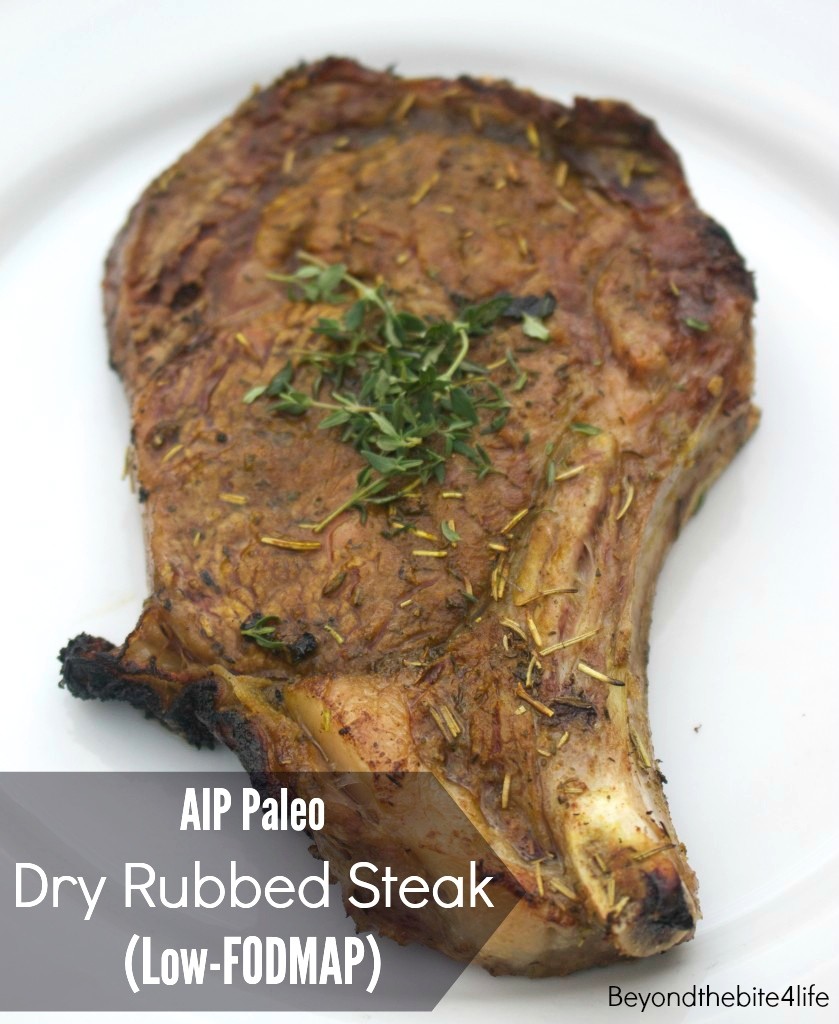 I absolutely love grilling.  Whether it be for dinner, or even breakfast, you will more than likely find me outside grilling fish, muscle meat, organ meat, and even vegetables, rain or shine.  While I am perfectly happy with a simple marinade of salt and oil on most foods that I cook, my one pet peeve is chewy food.  Don't get me wrong, chewing is great, in fact, I tend to always make sure to chew anywhere from 20-36 times in order to help my stomach digest properly.  However, when I pull out a steak from the freezer, I don't want it to just be any old steak, no, I wanted it to be tender, juicy, and completely mouth watering, which is why I chose to brine it.  After successfully making a single-serving pork chop recipe that I had also previously brined, it seemed as though the only way to fully guarantee a fool-proof recipe was to do just that.  Much like my broiled Garlic Sage Pork Chops, the brining process of the rib steak locks in most all of the moisture in the meat, taking away any potential of a tough, rubbery, or extra-chewy meal.  While I chose to use the rib steaks from a local half of a cow, you truly can use any piece that you have.  In fact, because the recipe calls for a 4-6 hour brine, even lean, otherwise not-so-popular cuts of meat can be revived into a delicious meal that the entire family will love.  Though the recipe is naturally low-FODMAP, and autoimmune protocol friendly, my younger brother could have cared less.  In the end, we devoured the tender cuts of meat a long side a nice green salad, roasted vegetables, and sauteed greens.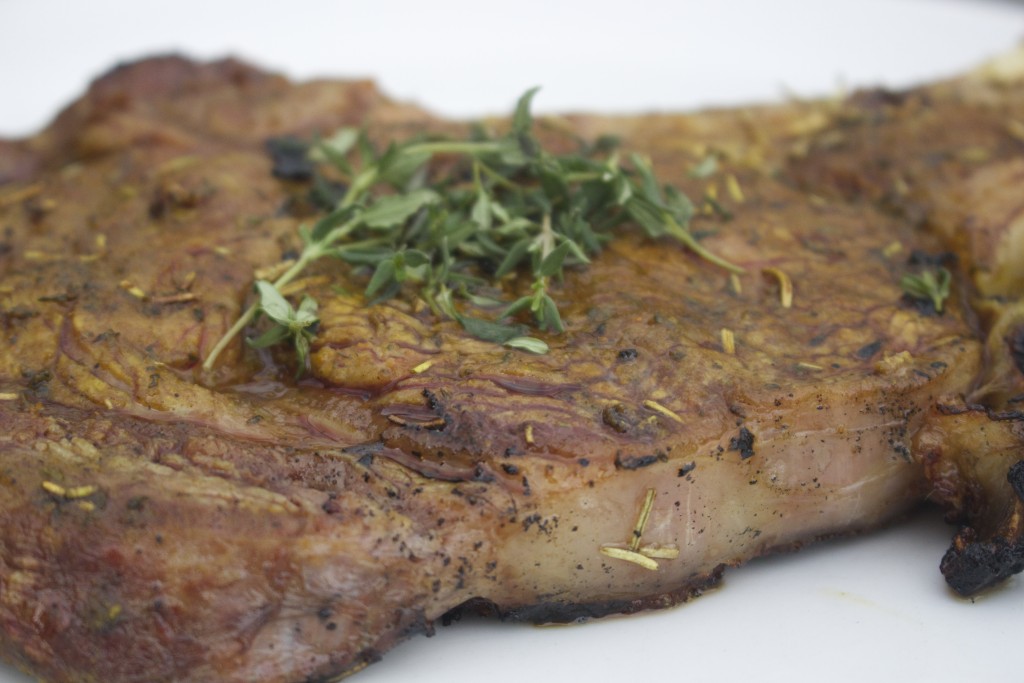 Grilled Dry Rubbed Rib Steak 
(Serves 4-6)
Brine
2 tbsp sea salt
2 cups hot water
6 cups cold water
Rub
1 tbsp sea salt
1 tbsp dried rosemary
1 tbsp maple sugar
1 tsp ground sage
1 tsp dried thyme
1 tsp ground ginger
1/4 tsp cinnamon
1/4 tsp turmeric
Meat
3 lb, bone-in beef rib steaks (I used 3, 1 lb, 1 inch thick steaks)
Process
To make the brine, combine the sea salt in the hot water and dissolve in a large mixing bowl, then add in the remaining cups of cold water to bring the mixture to room temperature.
Once room temperature, submerge the steaks in the brine, cover the bowl with plastic wrap, and place the bowl in the fridge to sit for 4-6 hours.
After 4-6 hours have passed, turn the grill on to preheat.
To prepare the steaks, remove them from the brine, pat dry with a paper towel, and place in a large dish.
Combine the rub ingredients together in a bowl, then sprinkle over the steak, lightly rubbing in over all sides.
Place the steaks on a hot grill and cook 7 minutes on the first side, then flip over to cook another 3-5 minutes or more, depending the thickness and how well-done you like your meat.
Remove from the grill immediately and allow to sit for 5-10 minutes to lock in the juices, then cut against the grain and serve!
Luke 16:15 "He said to them, "You are the ones who justify yourselves in the eyes of others, but God knows your hearts. What people value highly is detestable in God's sight."