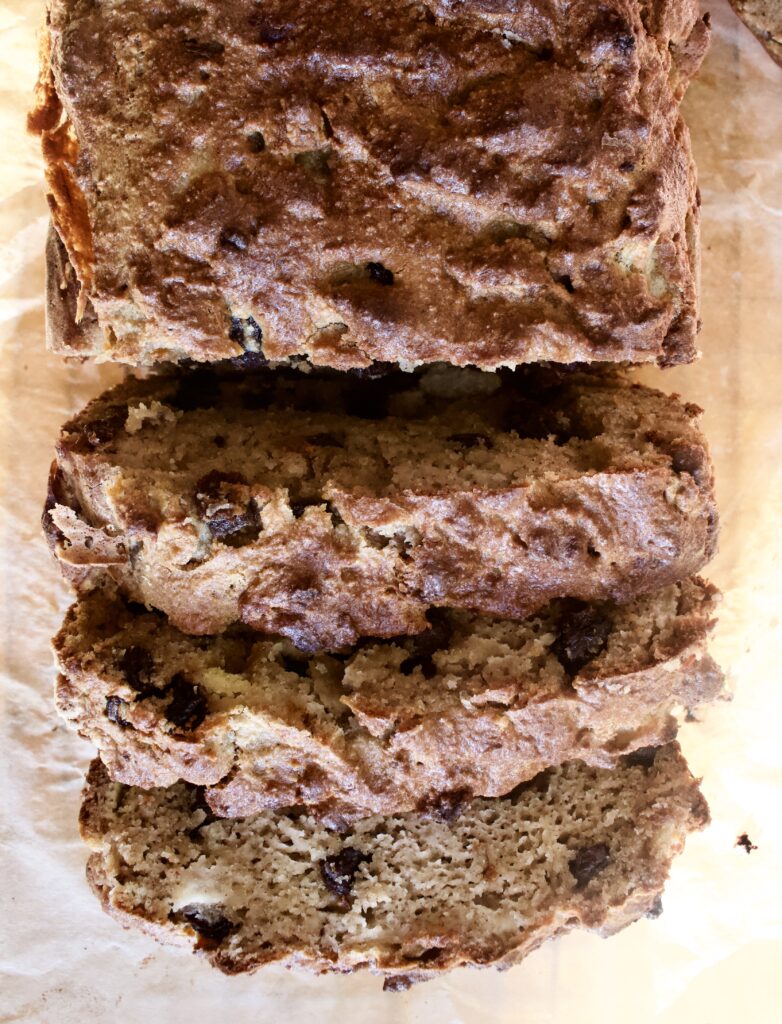 My youngest is almost a year old now and he continues to be a bottomless pit. I seriously run out of things to feed him. That being said, he loves my baked goods, especially muffins. However, I wanted to create a recipe that didn't have any added sweeteners and relied solely on fruit instead. While I started off on a whim and wasn't exactly sure how it'd turn out, to my delight it came out perfect. It bakes up to have a soft inside and a nice crusty golden outside. Overall, this Paleo fruit sweetened harvest bread bread tastes mildly sweet with cooked banana and apple, with little punches of sweetness thanks to the added raisins. Not only did my baby love the end result, my toddler and parents gobbled it up as well.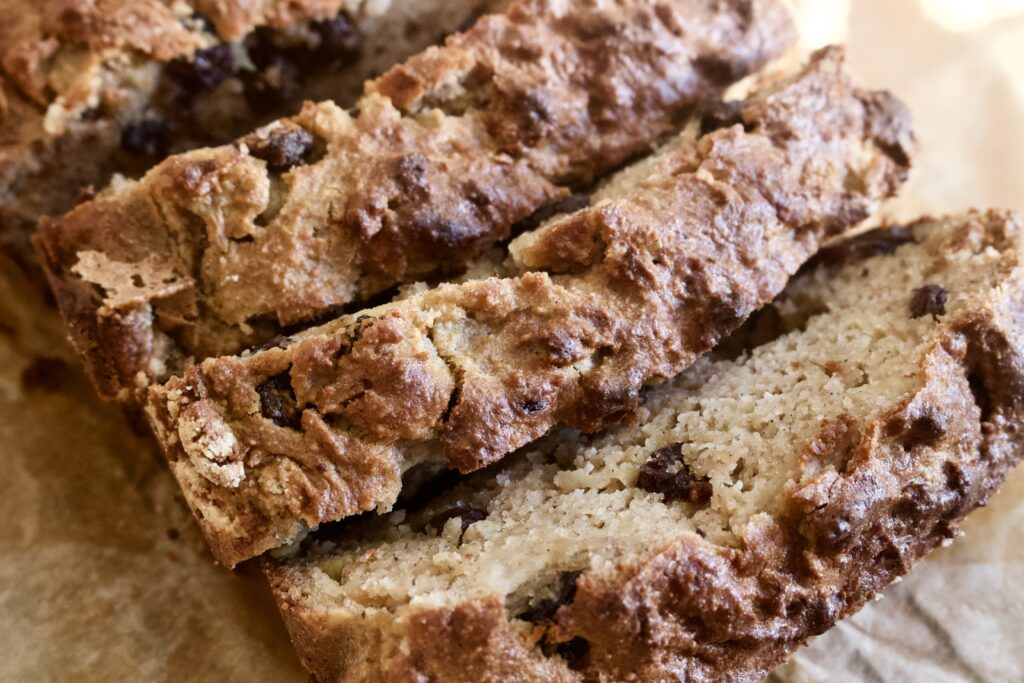 Paleo Fruit Sweetened Harvest Bread
Ingredients
3 cups almond flour
1 tsp cinnamon
1/4 tsp sea salt
1 tsp baking soda
1 ripe banana
2 medium apples
1/2 cup water
1/2 cup raisins
3 eggs
1/4 cup ghee, melted
Process
In a sauce pot add peeled and diced banana and apples and 1/2 cup of water, cooking until soft and can be easily mashed with a fork or potato masher. Remove from the pot and allow to cool. Should yield around 1 cup of mash.
In a large bowl whisk together almond flour, cinnamon, sea salt, and baking soda.
Add in fruit mash, eggs and melted ghee, mixing until fully combined, then fold in raisins.
Transfer batter to a parchment lined loaf pan and bake at 375 degrees for 35 minutes until the top is golden and crusty.
Remove from the oven and allow to cool before slicing and serving.
1 Peter 1:24-25 "For, "All people are like grass, and all their glory is like the flowers of the field; the grass withers and the flowers fall, but the word of the Lord endures forever." And this is the word that was preached to you."