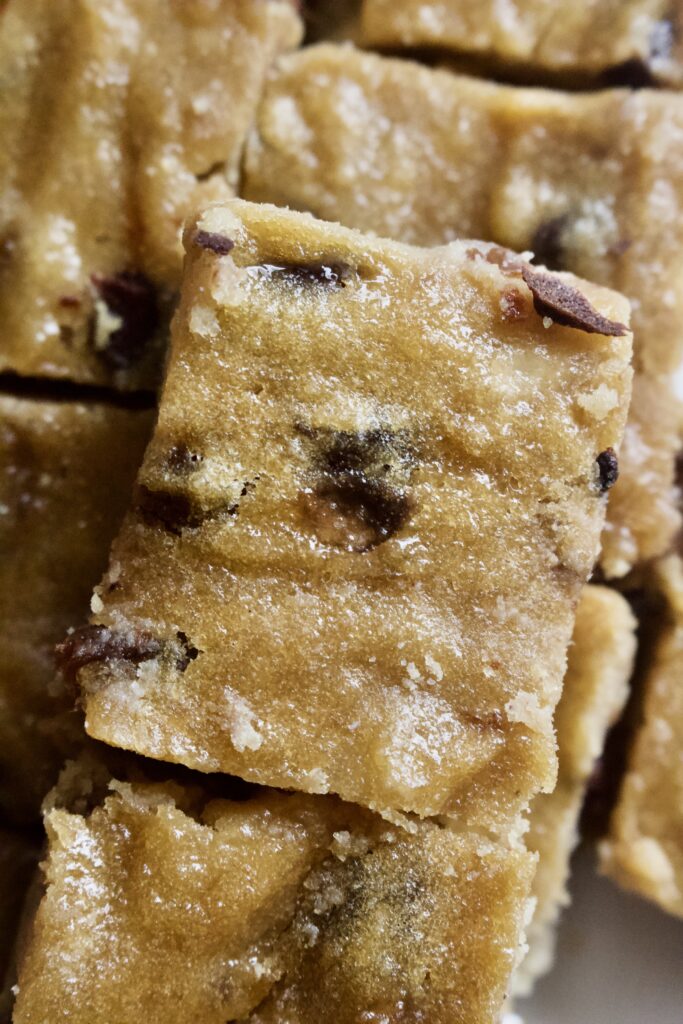 I love throwing collagen into my kids baked goods.
There's really no reason not to add a little bit of protein to make their snack a little more filling and satisfying.
My most recent collagen bar recipe was autoimmune-protocol friendly and made with green banana flour and sweetened with apple sauce.
On the flip side, today's recipe uses coconut flour and banana as its primary source of sweetness. They taste just like a good banana bread. Soft, sweet, and perfect for little hands and mouths.
I've been on a mission to make more baked goods without nuts yet equally great in taste and texture.
This can be difficult with coconut flour due to the high amount of eggs needed. If you've baked with coconut flour, you know what I'm talking about.
However, I am pleased to say these banana collagen bars are neither too egg-y or coconut-y.
For mix-ins, I used a mix of dark chocolate and raisins, though chopped nuts or shredded coconut are also great options. Additionally, you can make them completely fruit sweetened by omitting the honey and simply using super ripe bananas. The choice is yours as always, enjoy!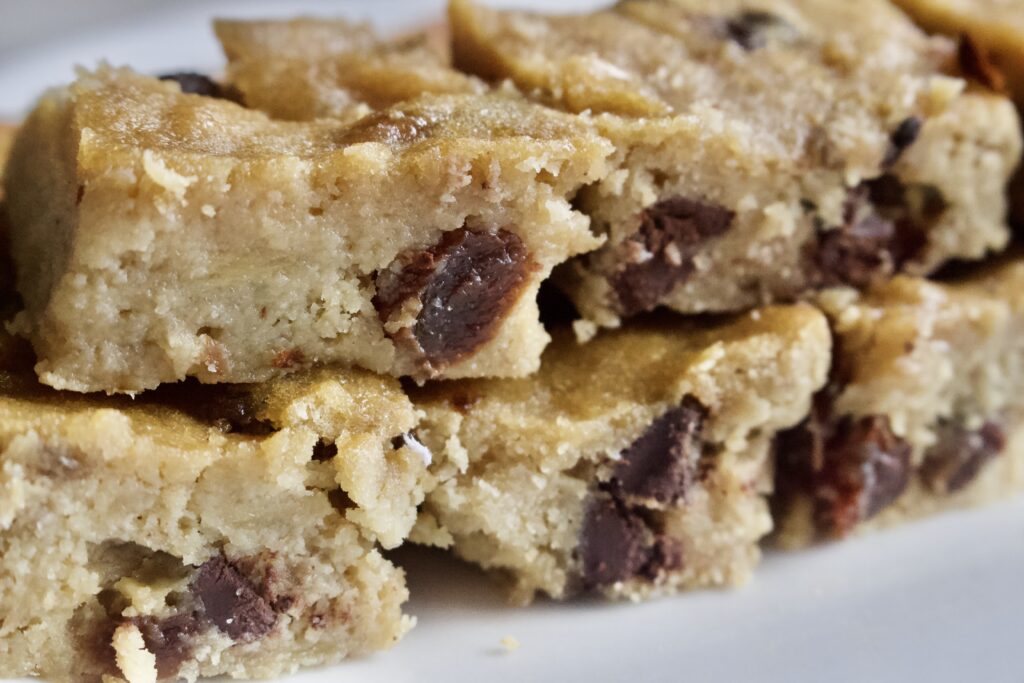 Paleo Banana Collagen Bars with Coconut Flour (Nut-free)
Ingredients
Process
In a mixing bowl, mash together honey, bananas, eggs, and ghee until fully incorporated with each other.
Sift in collagen, coconut flour, and sea salt, mixing with a spatula until combined.
Fold in raisins or chocolate chips and scoop batter into a parchment lined 9×13 baking dish.
Place the bars in a 350 dg F preheated oven and bake for 20-25 minutes.
Allow to cool fully before slicing and serving.
John 8:31-32 "…Jesus said, "If you hold to my teaching, you are really my disciples. Then you will know the truth, and the truth will set you free.""