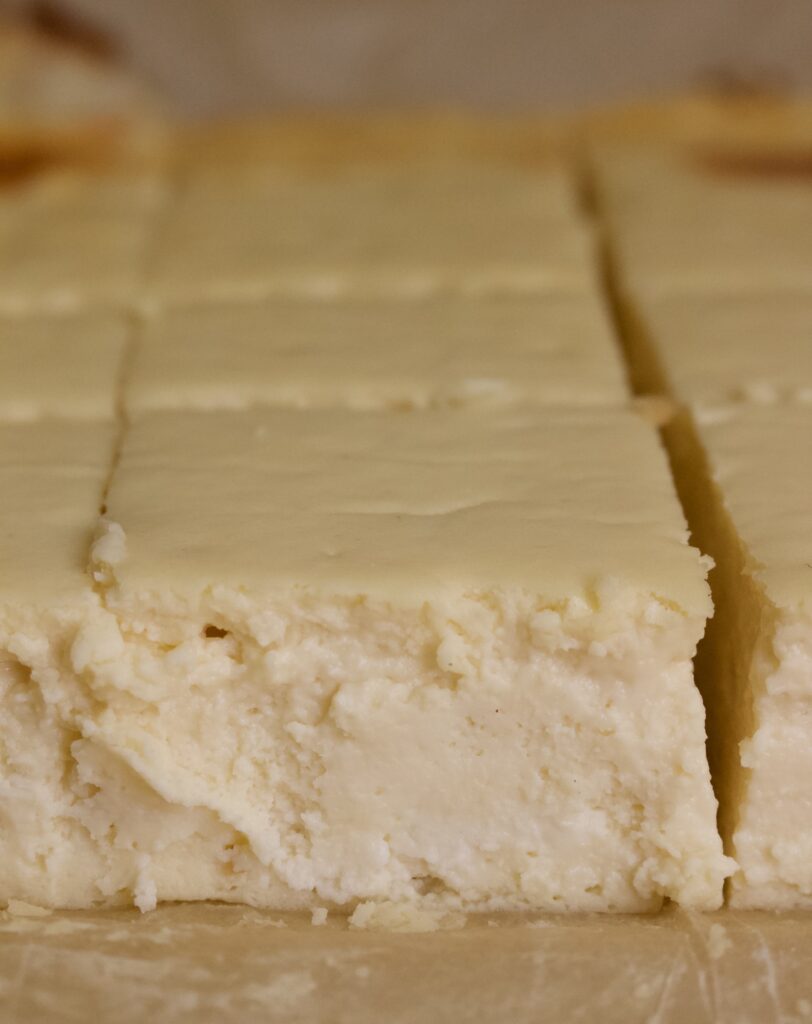 Holidays can be a difficult time for people on a healing diet. With so many different foods around, it can be hard to want to stick to what you know works and makes your body feel ok. Desserts are especially tricky because they can either be enjoyed in moderation when modified, or are super triggering for other folks. I respect both sides of the spectrum, but personally have always enjoyed baking during the holidays even if I cannot eat the product myself. I've loved cheesecake since I was a little girl, but making a paleo-friendly crust has always been interesting. To me there is just nothing like a good, classic graham cracker crust. Almond flour crusts can work in their place, but this time around I wanted to opt out of a crust all together to make the recipe easy both on time and preparation. If you have never tried a crustless cheesecake and are a bit skeptical, you are in for a real treat! Overall, this crustless cheesecake can easily be made keto with the use of powdered monk fruit or honey for an animal-based, carnivore-friendly version. I like to use powdered monk fruit because it yields a creamier texture and helps avoid a gritty filling. Maple syrup or maple sugar would also be great sweetener options if that is what you're into. There is really no way to go wrong with this recipe except for maybe, not having all your ingredients at room temperature (chunky cheesecake anyone? yeah, don't do that). Enjoy!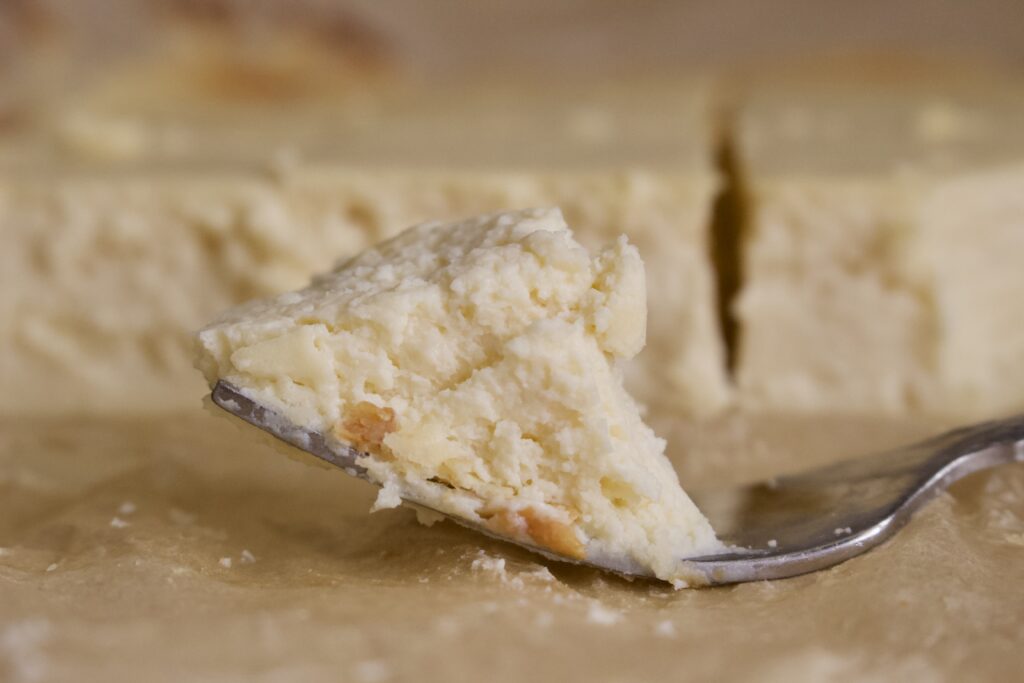 Ingredients
3, 8 oz blocks of cream cheese
1/4 cup heavy cream
3 eggs
1 tsp vanilla
1/4 tsp sea salt
3/4 cup powdered monk fruit (or) 1/2 cup honey
Process
In a mixture beat cream cheese and sweetener of choice until creamy.
Add in heavy cream, vanilla, and sea salt and mix until fully incorporated, then beat in eggs slowly one at a time until just combined.
Pour mixture into a parchment lined 8×8 square baking dish and bake at 325 for 25 minutes until just set.
Remove from the oven and allow to cool fully then transfer to the fridge to set over night.
Colossians 1:9 "For this reason, since the day we heard about you, we have not stopped praying for you. We continually ask God to fill you with the knowledge of his will through all the wisdom and understanding that the Spirit gives"