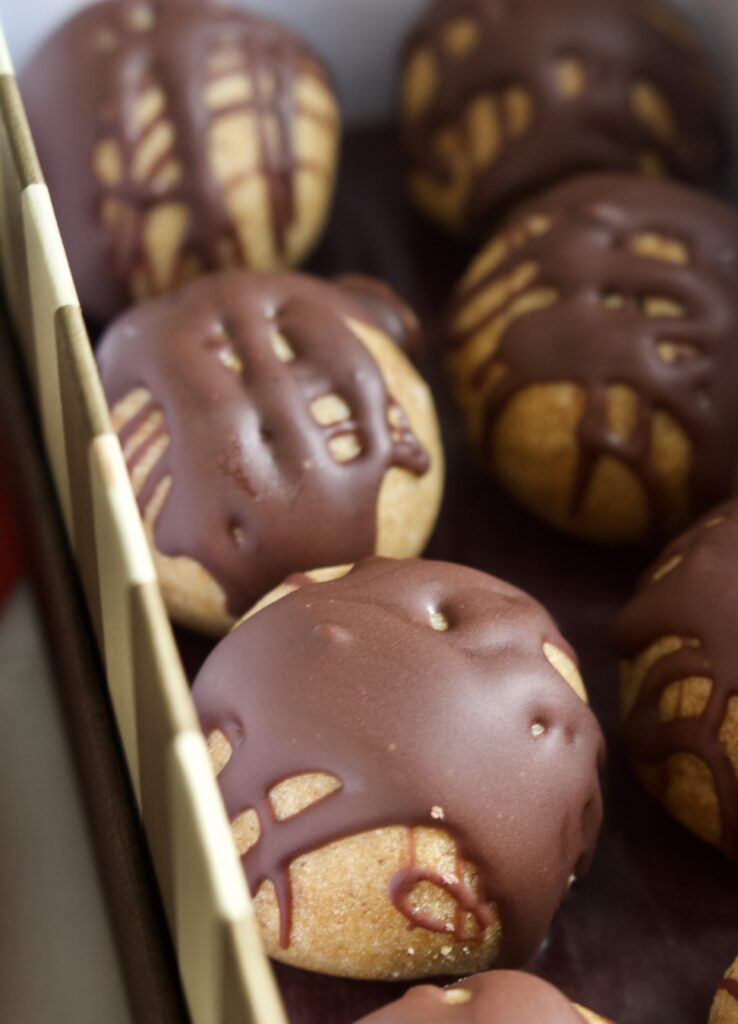 I love a good no-bake treat, and these molasses spice cookie bites are the perfect Christmas inspired treat for the holidays. There is something super nostalgic about molasses Christmas cookies. For me, it brings me back to my childhood (aka the simpler times). While those molasses cookies may have been made with regular ole'wheat flour and sugar, in today's recipe I chose to use coconut flour. I found last year this worked amazing in my dark chocolate truffle recipe. If you are not AIP and follow a lower-carb diet, be sure to go check out that recipe. That being said, today's no-bake molasses cookie bites are one I made with all of my nut-free, autoimmune protocol peeps in mind. While I did make a chocolate drizzle for my truffles (which is not AIP), you can easily substitute a carob drizzle like the one found here. I also used pumpkin pie spice to simplify things, but a mixture of cinnamon and ginger would also do the trick for those on strict AIP. Overall, this is a tried and true recipe that's super simple to put together and loved by all.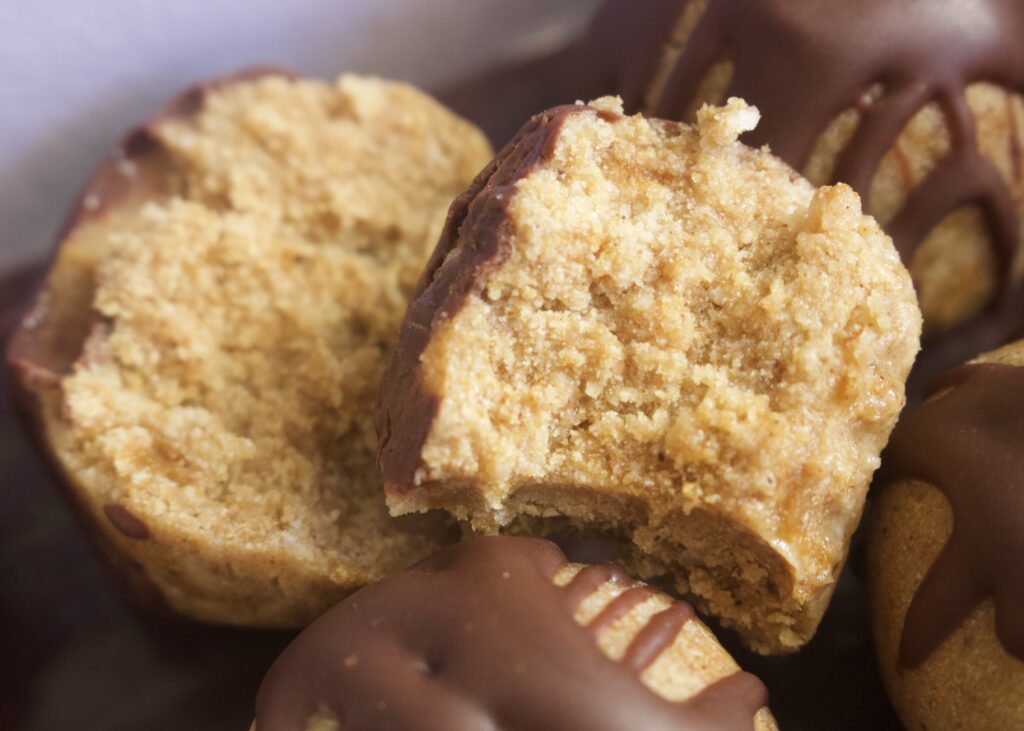 Coconut Flour Molasses Spice Cookie Bites
Ingredients
Chocolate Drizzle
Process
In a mixing bowl sift together coconut flour, maple sugar, sea salt, pumpkin pie spice, and collagen.
Mix in melted shortening and molasses, beating until a dough has formed.
Form dough into like-size balls and place in the fridge to set.
If making a chocolate drizzle, slowly heat chocolate chips and palm shortening in a small pot over low heat on the stove until melted.
Notes
For AIP substitute a homemade chocolate drizzle made with carob powder and non-hydrogenated palm shortening or coconut oil – Also replace pumpkin pie spice with a mix of 3/4 tsp cinnamon and ginger powder.
Matthew 10:26 "So have no fear of them, for nothing is covered that will not be revealed, or hidden that will not be known."