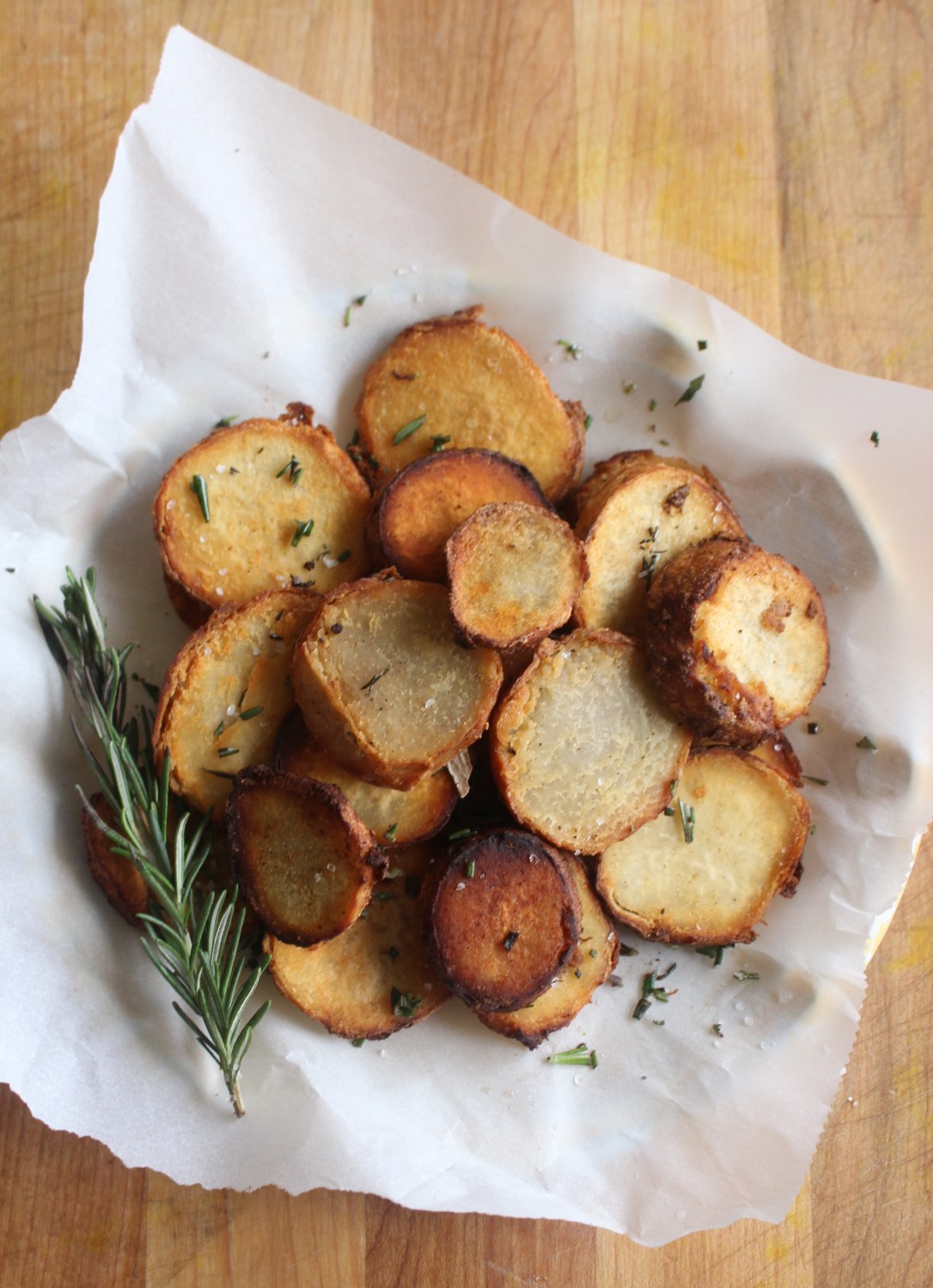 Carbohydrates, they're terribly controversial.  Therefore, in order to not get stuck in the middle of it all, I stick with doing what is best for my body.  For over a year now, carbohydrates have certainly not been my friend, and while doing the PK Protocol (which is ketogenic in nature), I eliminated all forms to get the most out of this cell-healing protocol.  Doing so was not only key to restoring my oxidative cell membranes, but also in gaining back the weight I could never successfully put on while eating AIP Paleo friendly carbohydrates.  Yet as time goes on, there have been new diagnosis and health complications that I am blessed to say my doctors and I have come to find and slowly address.  So, while I still eat primarily high fat, low carb, moderate protein, I am now being a tad less strict about it all and experimenting with small amounts of carbohydrates a few times a month.  I don't typically plan when these experiments will be, which is precisely how I like it.  Awhile back I played around what some of you may know as "carb cycling," however, my body did not do well with this frequent switching back and forth of fat to sugar burning (even if it was only once a week).   While not my personal reason, many women do carb cycling to help keep their hormones happy. My endocrine system on the other hand, does best fully ketogenic, with a few bites of carbohydrates a couple times a month.  Allowing these moments of healthy splurging has not only helped me learn my body even better, but it has also helped  me find balance in life.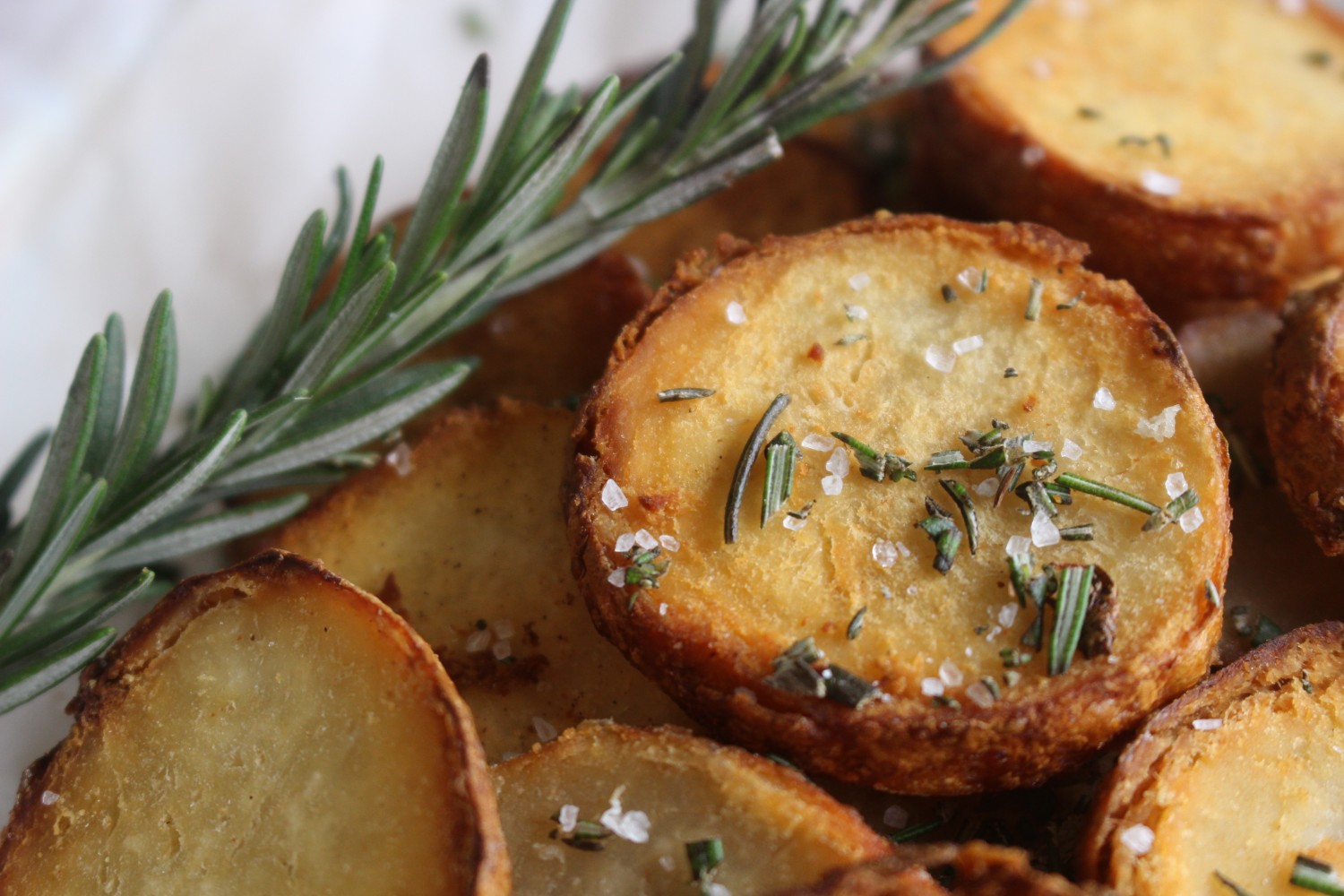 Now that you know where today's recipe stemmed from, it's time to get on describing it.  Just as the name implies, these taro root rounds are delightfully crispy and crunchy.  With a  grocery store just down the road that supplies a great deal of yuca, taro, name, and a bunch of other Spanish root vegetables, I simply couldn't help but pick up some taro on my way through.  Overall, the recipe couldn't be simpler, and what is even greater is that you can get the taro all prepped and ready to cook days before you plan on actually cooking it.  When you are ready to chow down, simply heat some coconut oil in a skillet and fry away, it is that easy!  As noted in the recipe process below, the thinner you cut your taro after par-boiling it, the crispier and crunchier the taro rounds will be.  However, beware, if you decide to slice them very thin, you will have to watch that they do not burn in the oil.   All in all, these taro root rounds were the perfect little "carb-up" addition to my meal.  They are crispy, crunchy, and salty just like your favorite potato chip. If you like sea salt and vinegar chips, go ahead and spray a bit of coconut vinegar over the top after cooking!  For another tasty taro root recipe, be sure to try out my  Herbed Thanksgiving Stuffing.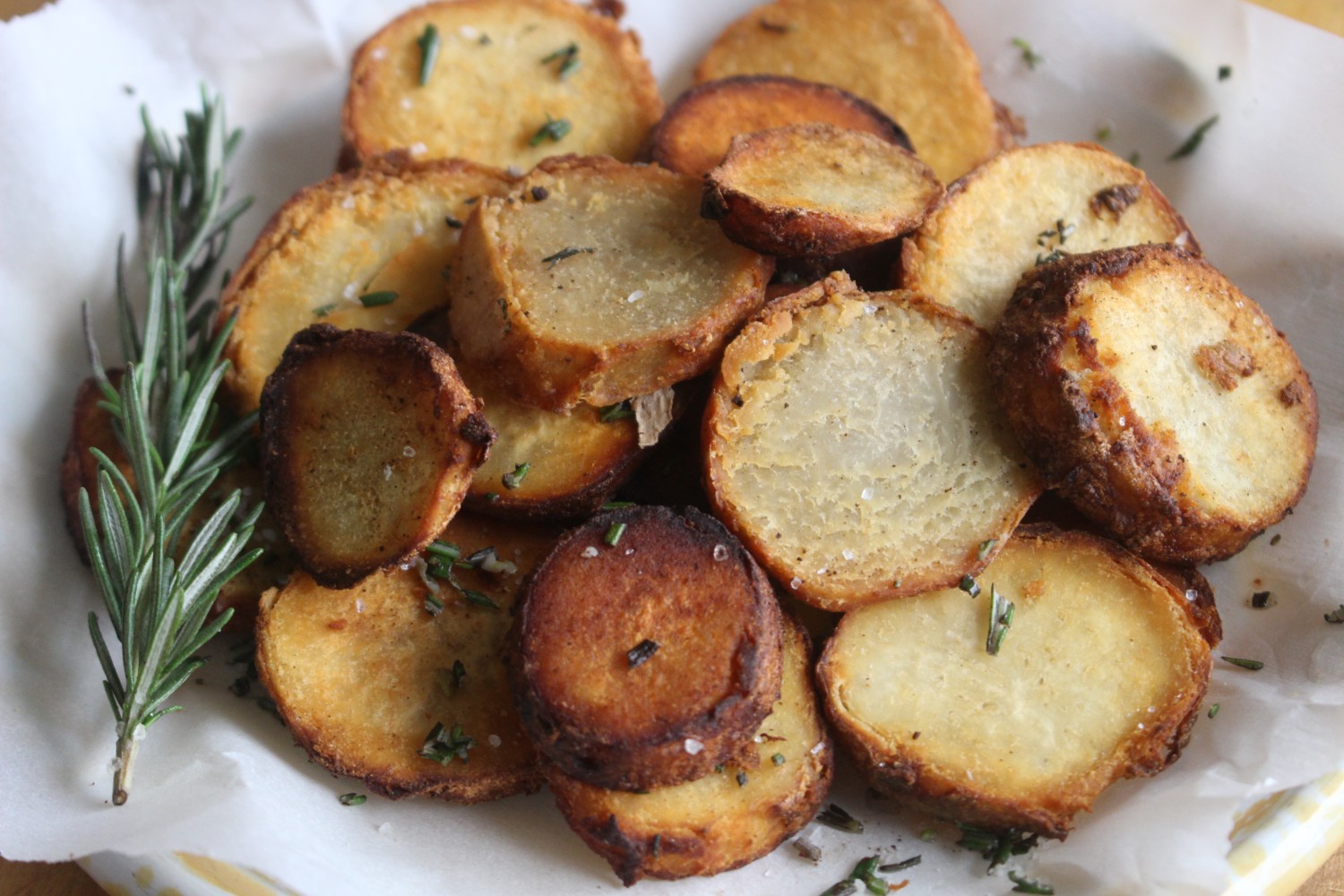 Crispy Crunchy Rosemary & Sea Salt Taro Root Rounds
(Serves 2-4)
Ingredients
7 fist size taro root
Coconut oil for frying
Coarse sea salt
Fresh rosemary
Process
Place whole taro root in a large sauce pan, fill with water, and bring to a boil, allowing the taro root to boil for 22 minutes until fork tender and the skin can easily peel off.
Drain taro root and allow to cool slightly, then peel off skin (this should be easy).
Cut taro root into thin rounds (the thickness is up to you, the thinner the crispier they will be and faster they will cook).
In a small skillet heat 1/4 inch coconut oil on medium heat until hot.
Place sliced taro root rounds in the oil and fry 2-3 minutes per side until golden brown and crisp.
Drain taro root rounds and place on a parchment lined plate, repeating with the rest until all of the taro is cooked.
Chop fresh rosemary and sprinkle over fried taro with a few generous pinches of coarse sea salt.
Recipe Notes
To make coconut free, simply use lard, tallow, avocado oil or ghee.
Isaiah 25:1 "O Lord, You are my God. I will exalt You, I will praise Your name, For You have done wonderful things; Your counsels of old are faithfulness and truth."