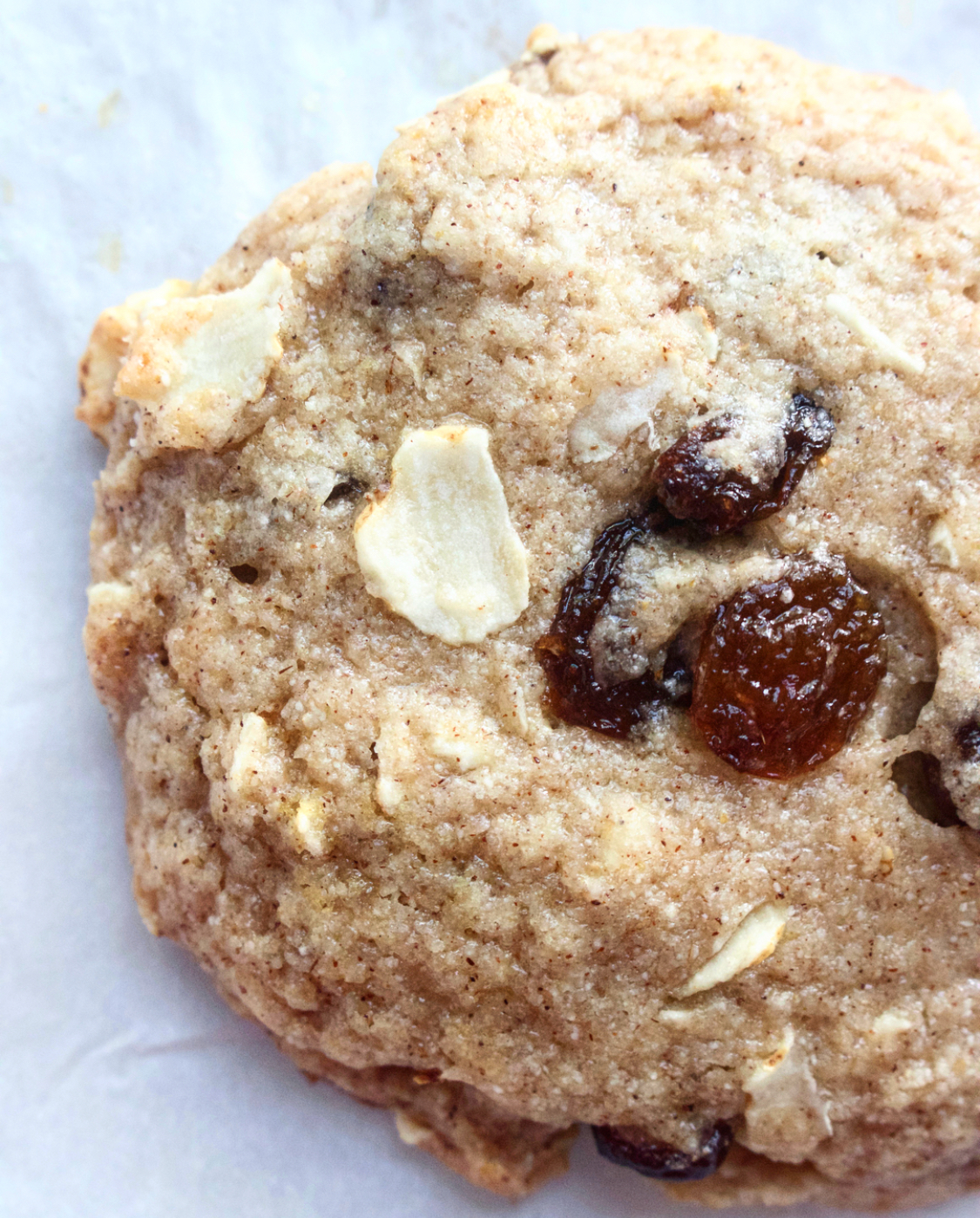 Today's recipe is one that I have been dreaming for, well, years.  Many years ago when I was very, very sick, my mom made me a gluten-free version of my childhood favorite: Cinnamon Oatmeal Raisin Cookies.  I mean, who doesn't love a chewy, cinnamon-infused cookie with bits of oatmeal and raisins mixed in?  I say this cookie is a childhood favorite because, growing up, my family and I would occasionally eat at Rein's New York Style deli.  My brother and I's meals typically consisted of scrambled eggs, sausage, and a NY style bagel, all of which was followed by an amazing cinnamon raisin oatmeal cookie that my mom split between the 5 of us.  While gluten-filled and certainly not healthy, the memories I have connected to those cookies are very sweet.  For that reason, I've always loved a good cinnamon oatmeal raisin cookie, even more-so than chocolate chip cookies (which believe me, is saying a lot).  Therefore, when I finally had the chance to purchase both tigernut flour AND tigernut flakes, I knew this was my chance to make the cookies I had always been dreaming of.  To my excitement they came out EXACTLY how I had hoped, with the perfect balance of flavors, and just the right texture that a good, cinnamon raisin oatmeal cookie should have.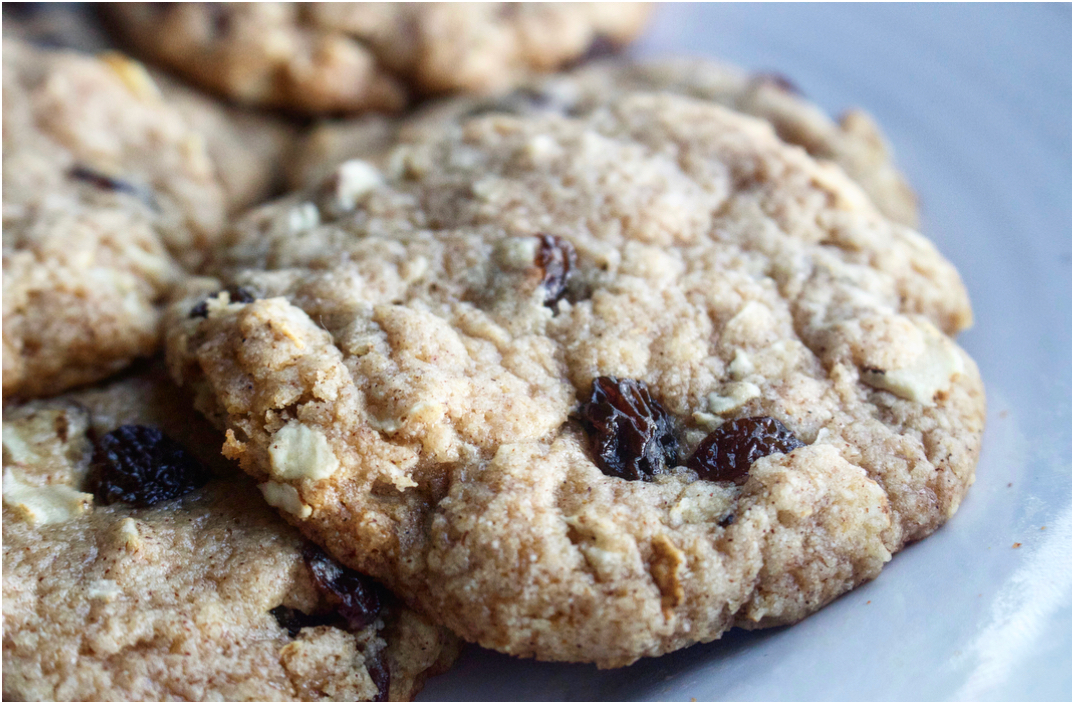 Cinnamon Oatmeal Raisin Cookies
Yields 12-14 cookies
Ingredients
Process
Preheat oven to 350 degrees.
In a large bowl sift together tigernut flour, arrowroot flour, coconut flour, baking soda, sea salt, cinnamon, and tigernut flakes.
Melt shortening and mix together with vanilla extract, then pour it over the dry ingredients, mixing until smooth, then fold in raisins.
Roll cookie dough into 12-14 like-size balls, placing them on a parchment lined baking sheet, pressing down slightly with the back of your palm, then baking for 12 minutes.
Once cooked remove the baking sheet from the oven and allow the cookies to cool 5-10 minutes before removing and allowing to fully cool on a wire rack.
Psalm 51:12 "Restore to me the joy of your salvation, and grant me a willing spirit to sustain me."