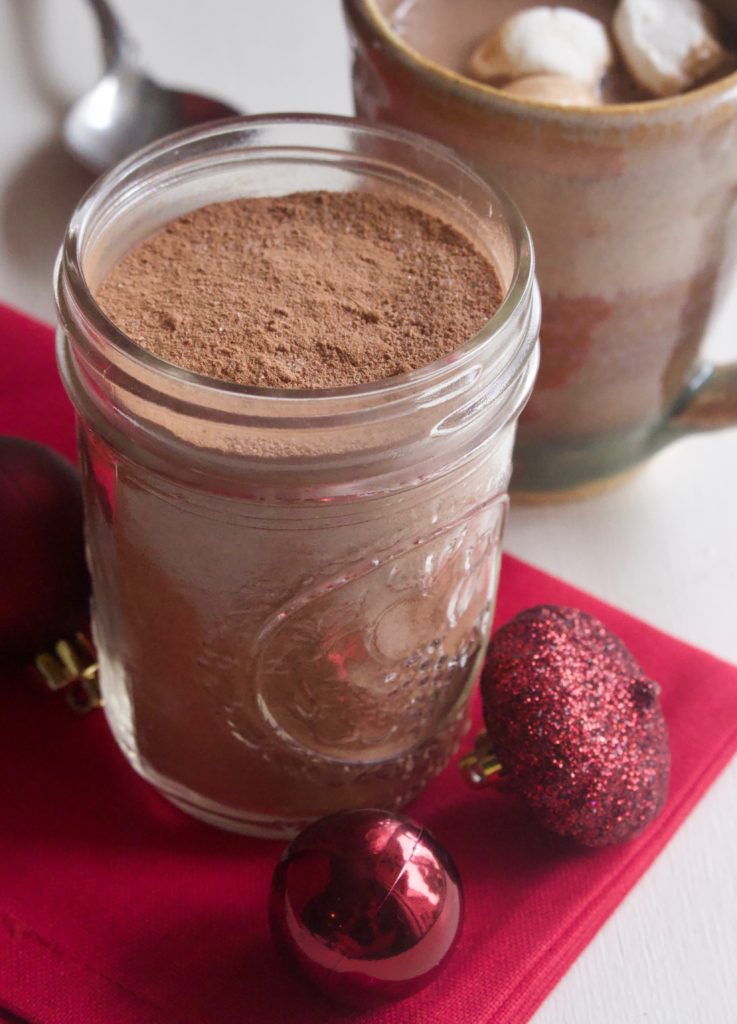 If you are a fan of deep, dark, choclate-y drinks, then you've come to the right place! This hot chocolate mix is seriously the best. Hot chocolate is one of those things that reminds me of my childhood. Whether it was the hot cocoa my mom would brew up for us after playing for hours out in the snow, or the chocolate, sugary goodness up on the mountain top lodge while skiing, hot chocolate was always my favorite. Maybe it was because I only enjoyed it in the winter that made it so special, or maybe it was because it's chocolate, and you can never go wrong with chocolate. Either way, this mix did not disappoint. Overall, my goal with this recipe was to NOT make it taste like we were simply sipping on cocoa powder that had been whisked into some water and heated. I wanted a hot cocoa mix that had a greater depth of flavor, which is where the powdered coconut milk comes into play. While you can certainly whisk the mix into some hot water, I recommend using coconut milk, as it creates a rich, satisfying hot chocolate that is truly unbeatable. If you follow a low-carb diet, simply use monk fruit sweetener the mix, but if not, maple sugar or coconut sugar work equally well.
Paleo Hot Cocoa Mix
Ingredients
1/2 cup monk fruit sweetener, maple sugar, or coconut sugar
1 cup powdered coconut milk
1/3 cup unsweetened cocoa powder
Process
Whisk together all of the ingredients and store in a sealed jar.
To use, whisk 2-4 tbsp of the mix per 8 oz of hot liquid.
John 10:14-15 ""I am the good shepherd; I know my sheep and my sheep know me— just as the Father knows me and I know the Father—and I lay down my life for the sheep."