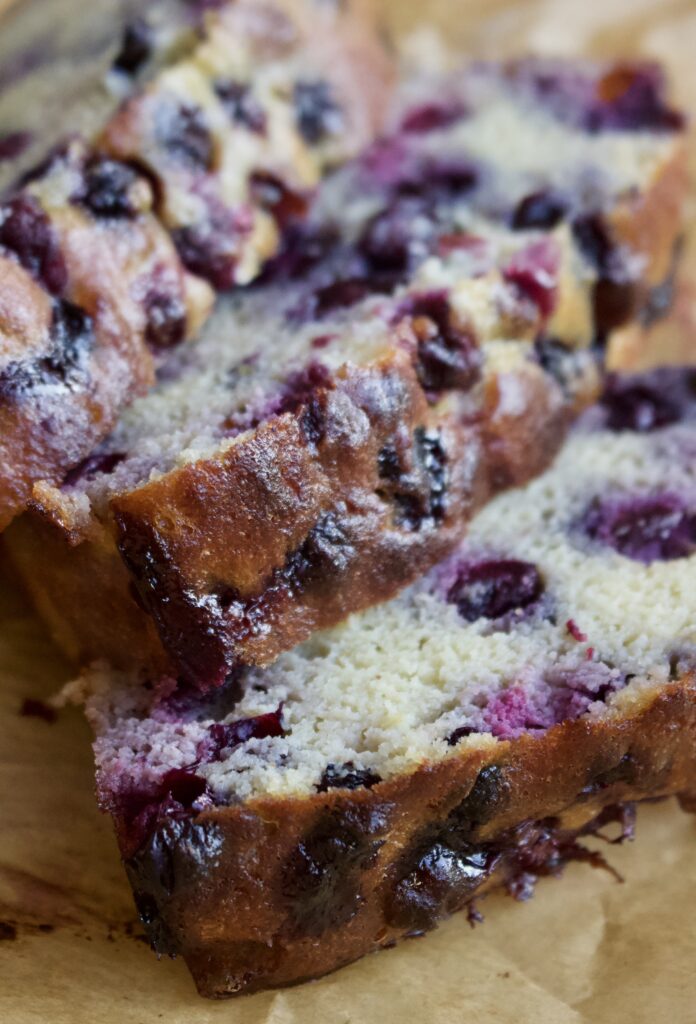 My family and I went blueberry picking for the first time together this year at Kelley's Berry Farm. If you're ever in the middle TN area in July, you definitely should check it out. I grew up picking blueberries at a local farm and Kelley's definitely brought me back to the good'ole days. We ended up with a few big buckets of blueberries and I knew that I had to make something out of them to share with ya'll. Blueberry muffins are definitely my favorite, but this loaf bread comes to a very close second. It's everything you'd want in a great quick bread recipe…It's moist (yeah – all you proper food description police, I said it), airy, and has just the right amount of lemon flavor to highlight the blueberries perfectly. While I made it in a loaf pan, you certainly could make it into muffins with an adjustment to the baking time. You could also bake it in a 8×8 brownie pan or a 9 inch circle cake pan and serve it with freshly whipped coconut cream or heavy cream. That being said, I would definitely use fresh berries and not frozen, as they tend to hold more moisture that could mess with the texture of your finished product. Overall, this blueberry loaf bread is a tasty snack or treat that everyone will love. Enjoy!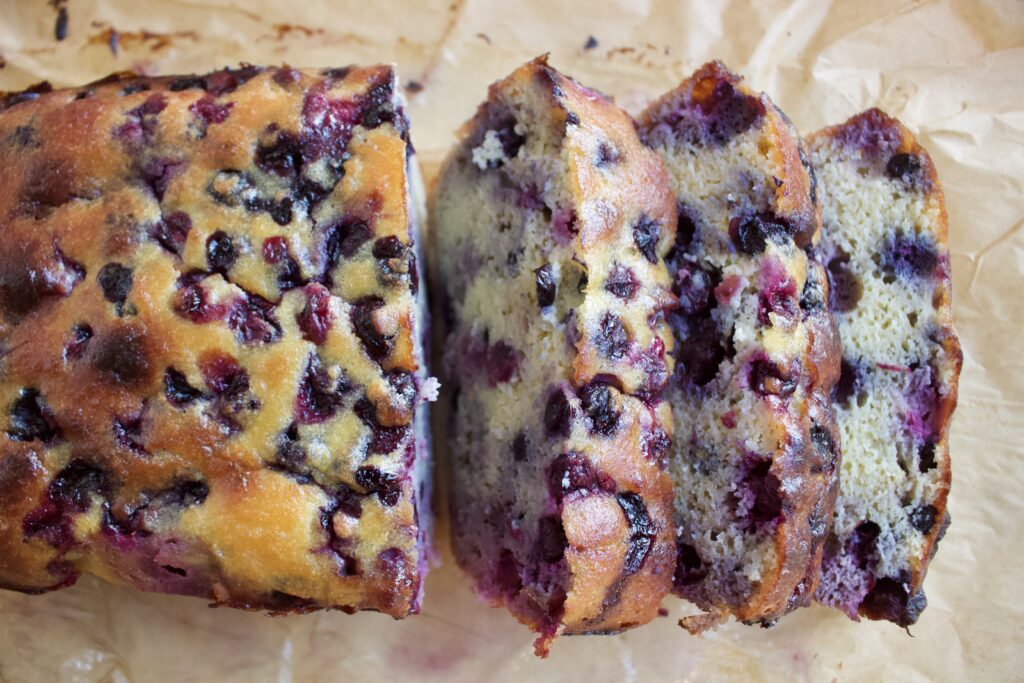 Keto Blueberry Loaf Bread
Ingredients
2/3 cup coconut flour
1/2 tsp baking soda 
1/4 tsp sea salt
1/2 cup monk fruit
8 eggs
Juice & zest of 1 lemon
1 tsp vanilla extract
1/2 cup avocado oil 
1/3 cup water
1 1/2 cup fresh blueberries
Process
In a large bowl whisk together eggs, monk fruit, lemon zest and juice, vanilla, oil, and water until smooth.
Add in dry ingredients and stir until combined.
Fold in 1 cup of blueberries and then transfer the batter into a parchment lined loaf pan.
Spread the remaining 1/2 cup of blueberries on top of the batter and bake for 50-55 minutes at 375 degrees.
Remove the pan from the oven and allow to cool fully before removing from the pan and slicing.
Psalm 138:8 "The Lord will vindicate me; your love, Lord, endures forever— do not abandon the works of your hands."