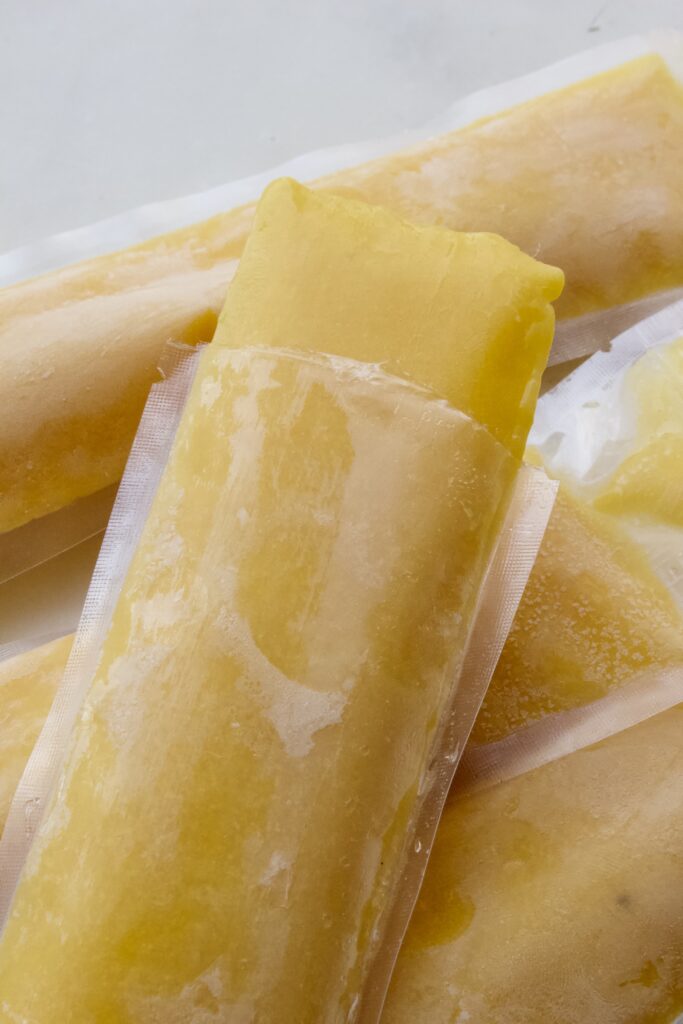 Popsicles have become a staple in our household this summer. After receiving a few fruit-sweetened packets of yummy popsicles from Thrive Market as free gifts, the kids were all hooked. However, the freebies quickly disappeared and I decided it was the perfect opportunity to make some homemade pops. The idea of homemade pops became so popular my oldest decided she wanted to create a popsicle business called "Mia's Mexi-pops" where we sell Mexican-inspired popsicles (paletas). With the logo and menu made, we are in the recipe-development phase of the "business," which is where today's recipe comes from. So far we have made yogurt blueberry, sour limemade, and today's recipe, mango lime. If you've had my mango sorbet recipe before, today's popsicles are very similar. The only difference is that this recipe contains a bit of coconut milk to make them extra creamy. That being said, while I chose to add a bit of honey for extra sweetness, this is completely optional. The key, however, is to wait until your mangos are super ripe and sweet. This helps make sure the mixture can be blended very smooth, is naturally sweet, and the texture is at optimal (no one likes a sour, crunchy "pop", just saying).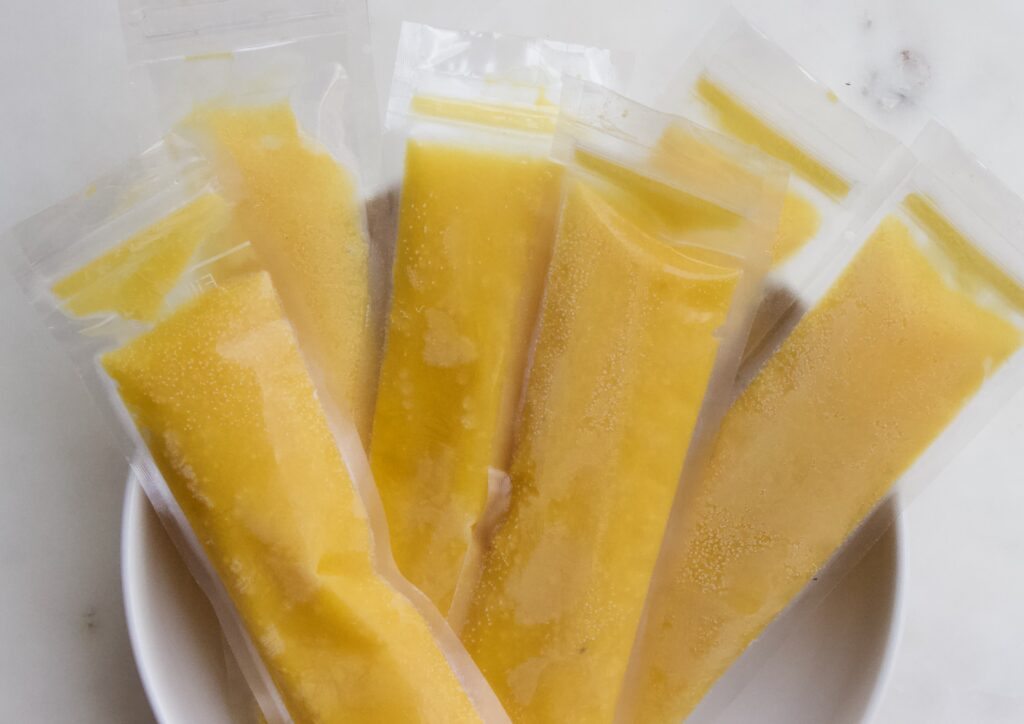 Autoimmune Protocol Paleo Mango Lime Popsicles
Ingredients
2 ripe mangos
1/4 cup fresh lime juice
Pinch of salt
5.4 oz can full-fat coconut milk
1-2 tbsp raw honey (optional)
Process
Peel mangos and place in a blender or food processor.
Add remaining ingredients and blend until smooth.
Pour into popsicle molds or bags and freeze until firm.
Jeremiah 32:17 "Ah, Sovereign Lord, you have made the heavens and the earth by your great power and outstretched arm. Nothing is too hard for you."