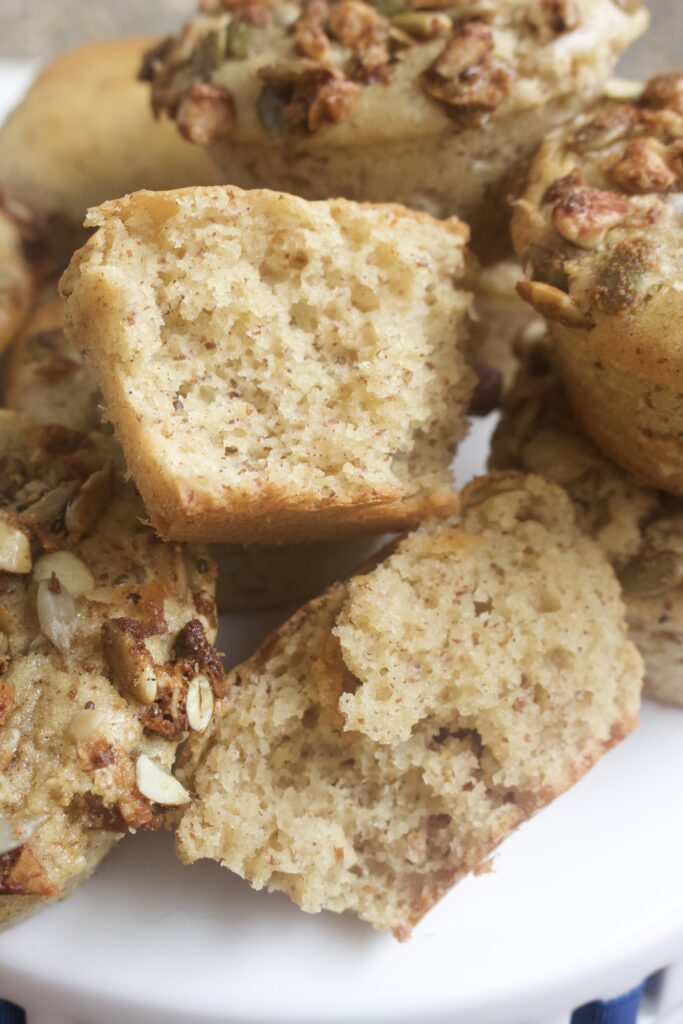 As a chef and purest I rarely ever use pre-mixed or pre-packaged foods for cooking. To me, that's not real cooking (or baking), and most of the time these mixes are filled with unhealthy preservatives or other gross ingredients. An exception to this would be taco night, where I'll happily use pre-made mixes from Thrive Market to season our meat. Another exception would be today's recipe, which just so happens to feature another 100% healthy baking mix from Thrive. Somehow I've managed to collect a variety of Paleo pancake and waffle mixes over the year and I wanted to do something other than, you know, pancakes or waffles. I also had also previously ordered a few bags of grain-free granola from Target, as Fage 5% fat yogurt (aka thick, creamy, and amazing) with Paleo "cereal" is a regular breakfast for the kiddos. Therefore, with both of these items on hand and a weirdly quiet Saturday morning (somehow all the babies actually slept past 6:30), I decided to whip up a quick batch of these maple cinnamon crunch muffins. To my delight, the results were fantastic. Not only were they super quick to make, they were fluffy, with the perfect amount of sweetness, crunch, and moistness. Allie had hers cut in half and served with a slice of Vital Farm's sea salt butter, while my husband simply gobbled them up on their own. Overall, if you're a busy person that strives to eat healthy but loves a good cooking hack every now and then, today's recipe is for you. Enjoy its simplicity!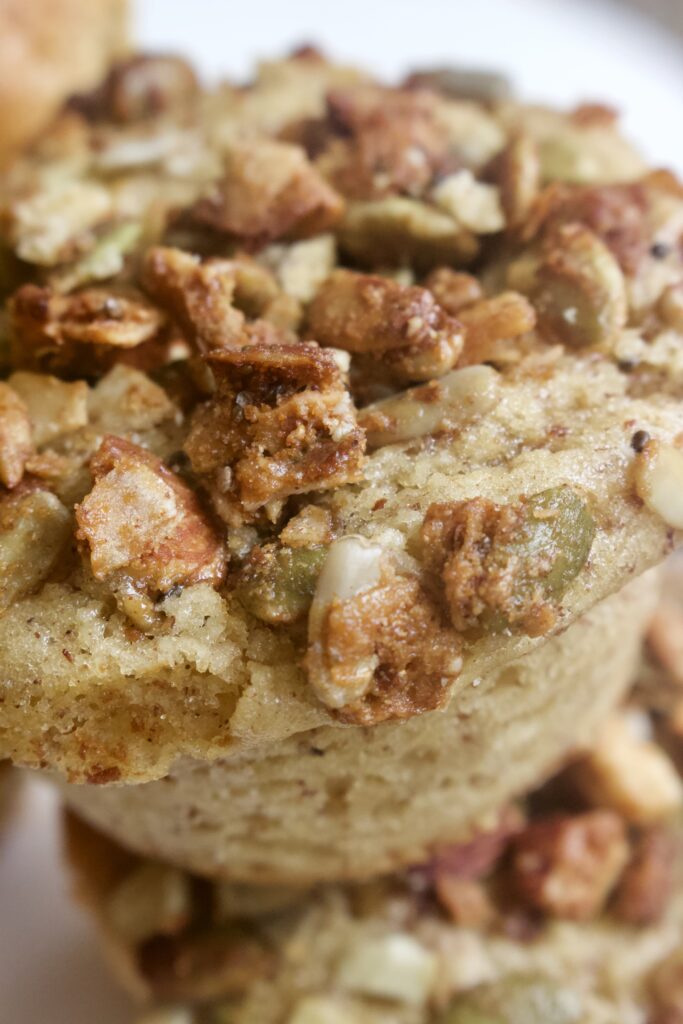 Paleo Maple Cinnamon Crunch Muffins
Ingredients
1/4 cup coconut oil, melted
4 eggs
1/3 cup maple syrup
Process
In a large bowl, whisk together pancake and waffle mix, coconut oil, eggs, and maple syrup until a smooth batter has formed.
Scoop batter into prepared muffin tin and sprinkle with grain-free granola and bake in a 350 degree oven for 15-20 minutes until golden on top.
Remove from the oven and allow to cool before transferring muffins to a cooling rack.
Romans 1:16 "For I am not ashamed of the gospel, because it is the power of God that brings salvation to everyone who believes…"