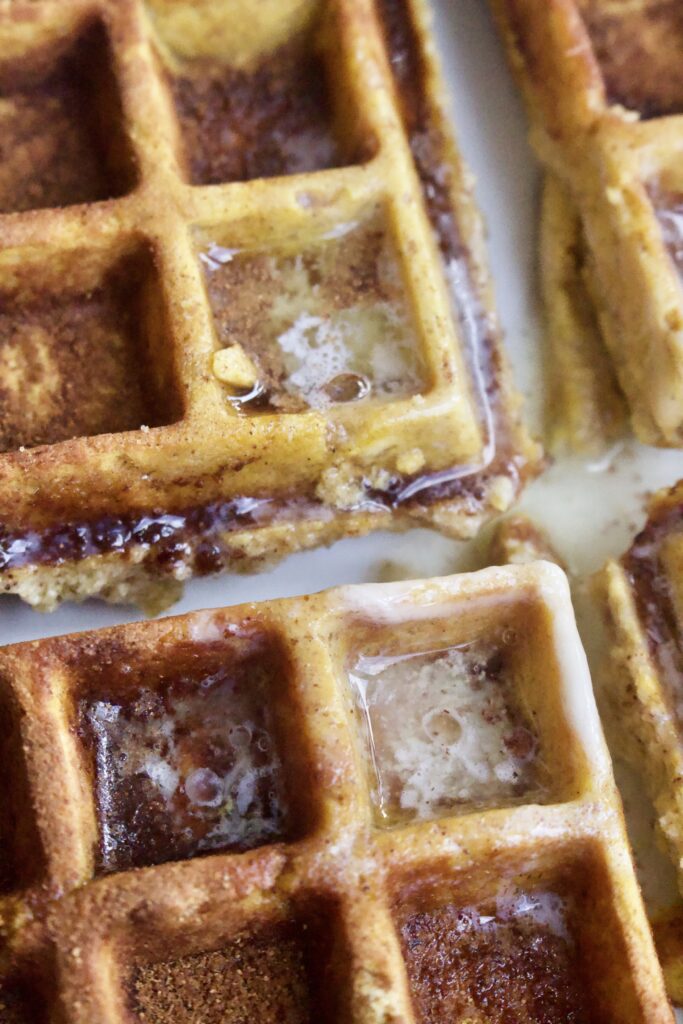 A recipe highlighting pumpkin and cinnamon in August may seem a little early in the year. However, I had a bunch of leftover canned pumpkin from last year and I wanted to be resourceful and make it anyways. So here we are. These waffles (or cookies, as my two year old calls them – any sweet treat or baked good is a "cookie") are super easy to whip up and are a great variation to the classic waffle. Coconut-flour baked goods can be a little on the egg-y tasting side, but the pumpkin in today's recipe helps cover this up nicely. We had ours smothered in butter and sprinkled with a cinnamon and sugar mixture, but they would be equally delicious spread with almond butter or maple syrup. Funny enough, my toddler insists on eating her waffles plain, with no "fixings." I guess this goes to show how tasty they are on their own. My waffle ironed yielded 2 large circle waffles, or 8 triangle pieces and was perfect for serving 2-3 people depending on their appetite. If you want to make them lower in sugar, simply substitute granulated monk fruit for the coconut sugar. I like to use this brand here. As always, I prefer to get my baking ingredients from Thrive Market, as it is the easiest and most affordable way. Enjoy!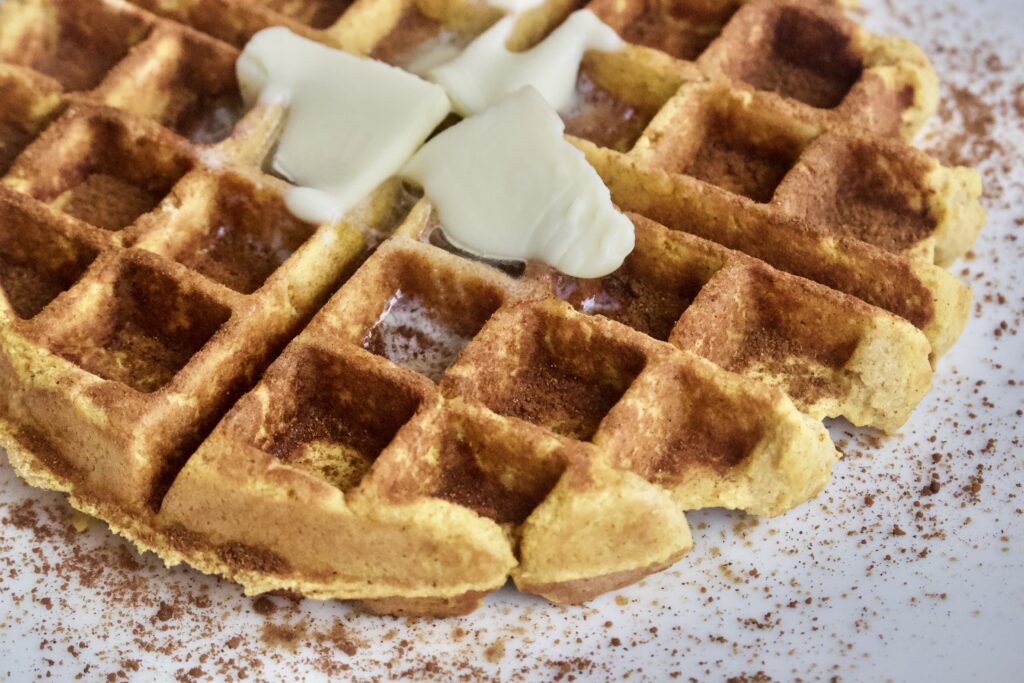 Coconut Flour Cinnamon Sugar Pumpkin Waffles
Waffles
Topping
2 tbsp coconut sugar
1 tsp cinnamon
Process
In a large bowl whisk together coconut flour, cinnamon, salt, and coconut sugar, then add in eggs, pumpkin, and avocado oil, mixing until a smooth batter has formed.
Scoop batter into a heated and greased waffle iron, cooking as as directed until golden.
Remove the cooked waffles from the iron and sprinkle with cinnamon sugar topping, butter, or ghee and serve.
Psalm 16:8 "I keep my eyes always on the Lord. With him at my right hand, I will not be shaken."