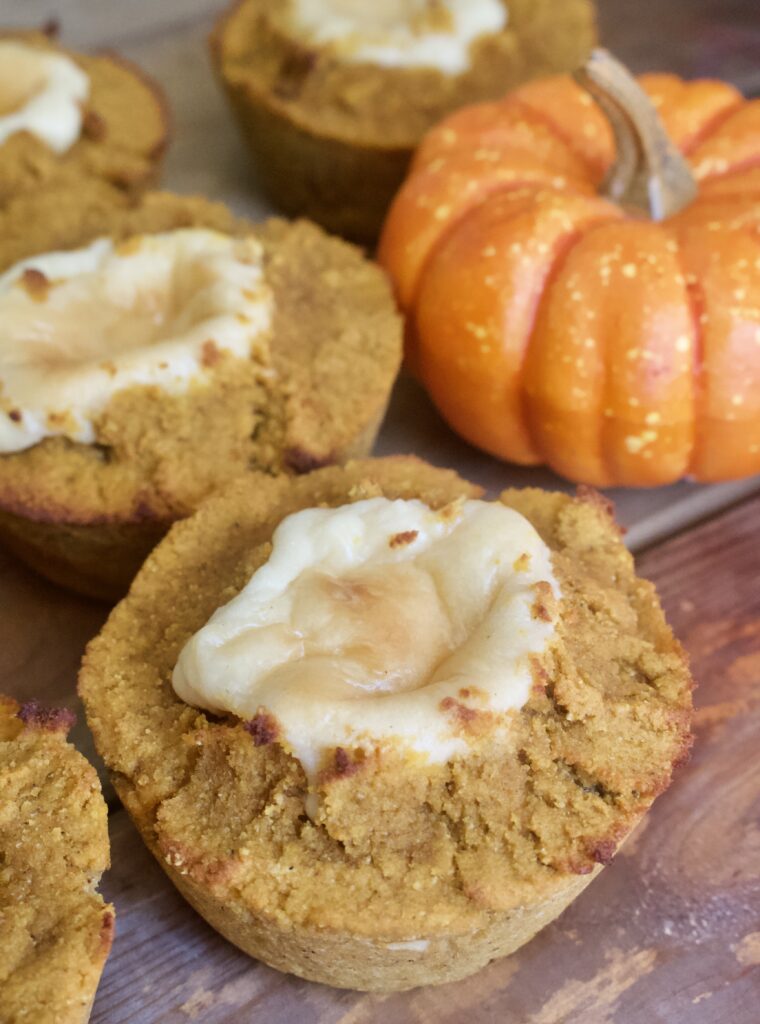 Last week I got sick for the first time in almost exactly a year, and I mean, really sick. It lasted about ten days and I am thankfully doing much better. Eating and drinking was very difficult, but as I slowly got better I started craving the pumpkin cream cheese from Starbucks that I had a few times as a kid. It was a super random craving, but I knew when I got better I wanted to make my own version and share it with ya'll. I've made the recipe 3 times now in the past week and a half. Partially to perfect it, but also because each time I made them they would get devoured too quickly for me to actually photograph them. I've made them keto-friendly with granulated monk fruit, and lightly sweetened with maple syrup. Either version comes out great, just make sure to include the amount of water noted below if you choose to use the monk fruit. Overall, these muffins are everything you can expect from a traditional pumpkin bread. Soft, not dry, and lightly sweetened with a hint of pumpkin pie spice. Happy fall ya'll! P.S. be sure to also check out my Keto Spiced Pumpkin Bread recipe.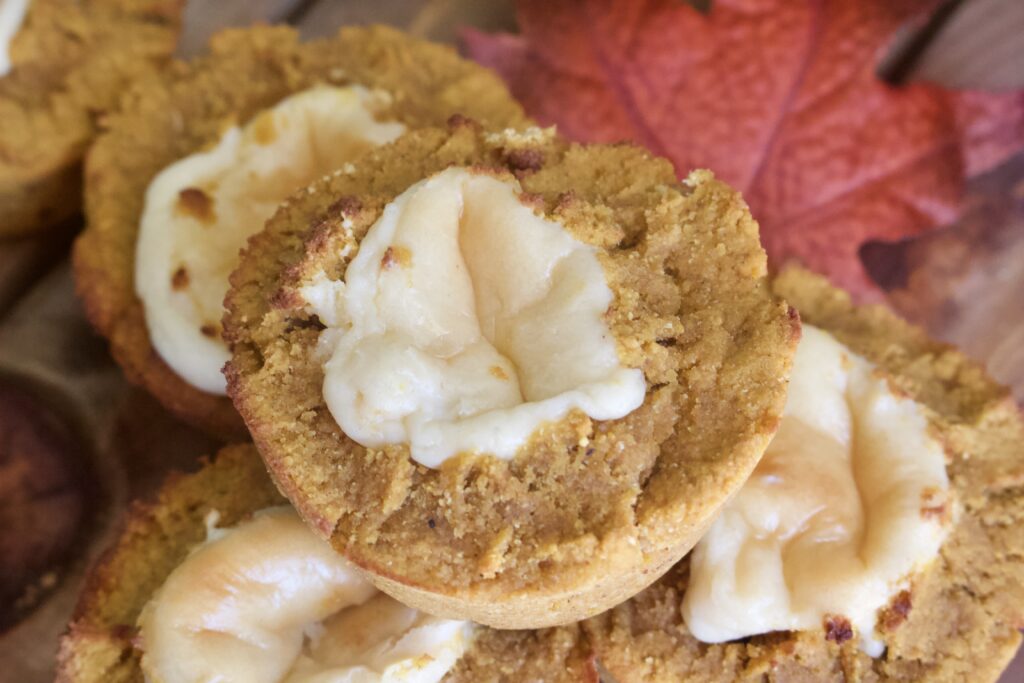 Coconut Flour Pumpkin Cream Cheese Muffins
Ingredients
Yields 12 muffins
1 1/4 cup coconut flour
1/2 tsp sea salt
1 tsp baking soda
1 tbsp pumpkin pie spice
1/4 cup avocado oil
15 oz can pumpkin
4 eggs
1/2 cup maple syrup (or) granulated monk fruit
1/3 cup water *only if using monk fruit
8 oz cream cheese
1/4 cup maple syrup (or) granulated monk fruit
1 tsp vanilla extract
Process
In a large mixing bowl whisk together pumpkin, avocado oil, eggs, sweetener of choice, and water if using granulated monk fruit.
Mix in coconut flour, sea salt, pumpkin pie spice, and baking soda until a smooth batter has formed.
Scoop batter into 12 muffin tins and form a little hole in the middle of each for the cream cheese.
Mix together cream cheese, sweetener of choice, and vanilla extract until smooth, then spoon into the middle of each muffin.
Bake in a 350 degree preheated oven for 25 minutes until the cream cheese is just golden.
Allow to cool completely before removing from the muffin tin and serving.
Daniel 2:22 "He reveals deep and hidden things; he knows what lies in darkness, and light dwells with him."