Anyone like a salty melon? Just me? Ok. Well, as a kid I never really had watermelon in my house as a staple fruit. The only time I'd have it was at friend's houses or gatherings. I honestly wasn't ever a huge fan of it, until I tried it with salt. To me, adding a bit of salt to watermelon or any melon, such as cantaloupe, really brings out the natural sweetness while also adding a bit of savoriness. I prefer this combo over what is otherwise a very sweet fruit (atleast to me). This summer we grew a variety of different watermelons in our no-till garden on the side of the house. We got over 10 watermelons in our little patch and I wanted to make something a little different than just serving it sliced. Hence, today's recipe was born. While any lemon-lime flavored electrolyte powder would likely work, LMNT is our choice of electrolytes as it is low in carbs, there's nothing artificial, it's rich in the right kind of salt, and is just overall a solid product. While I have no tried it, I have a feeling the lemon flavored Ultima electrolyte powder will work similarly well. Not only does the LMNT add a nice citrus flavor, it add the perfect amount of salt to the sweetness of the slushy. I've never had a margarita, but I imagine it would taste something like this.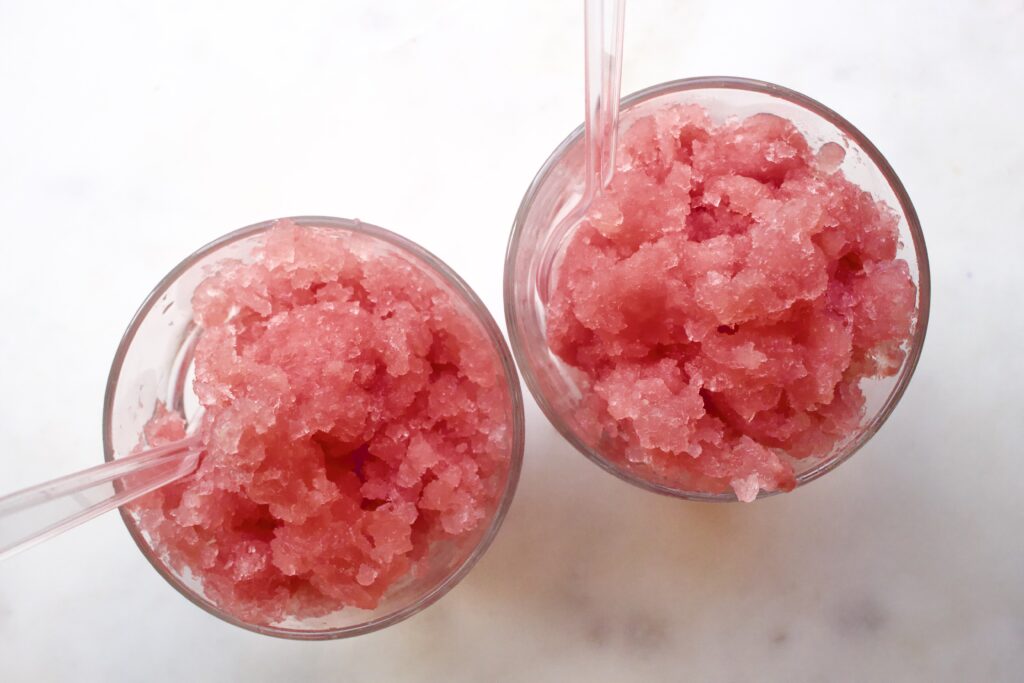 Sweet & Salty Watermelon Slushies
Ingredients
1 ripe watermelon (4-6 cups blended)
2, citrus LMNT packs
Process
Peel watermelon and cut into chunks, then blend the flesh until smooth with the LMNT.
Pour through a fine mesh sieve to catch any seeds, then pour the mixture into a parchment lined baking dish.
Place the dish in the freezer and allow to freezer over night.
Once completely frozen, remove the dish from the freezer and shave with a fork or place back in a blender and blend until crushed.
Portion into cups and enjoy with a spoon and straw.
Psalm 121:1-2 "I lift up my eyes to the mountains— where does my help come from? My help comes from the Lord, the Maker of heaven and earth."