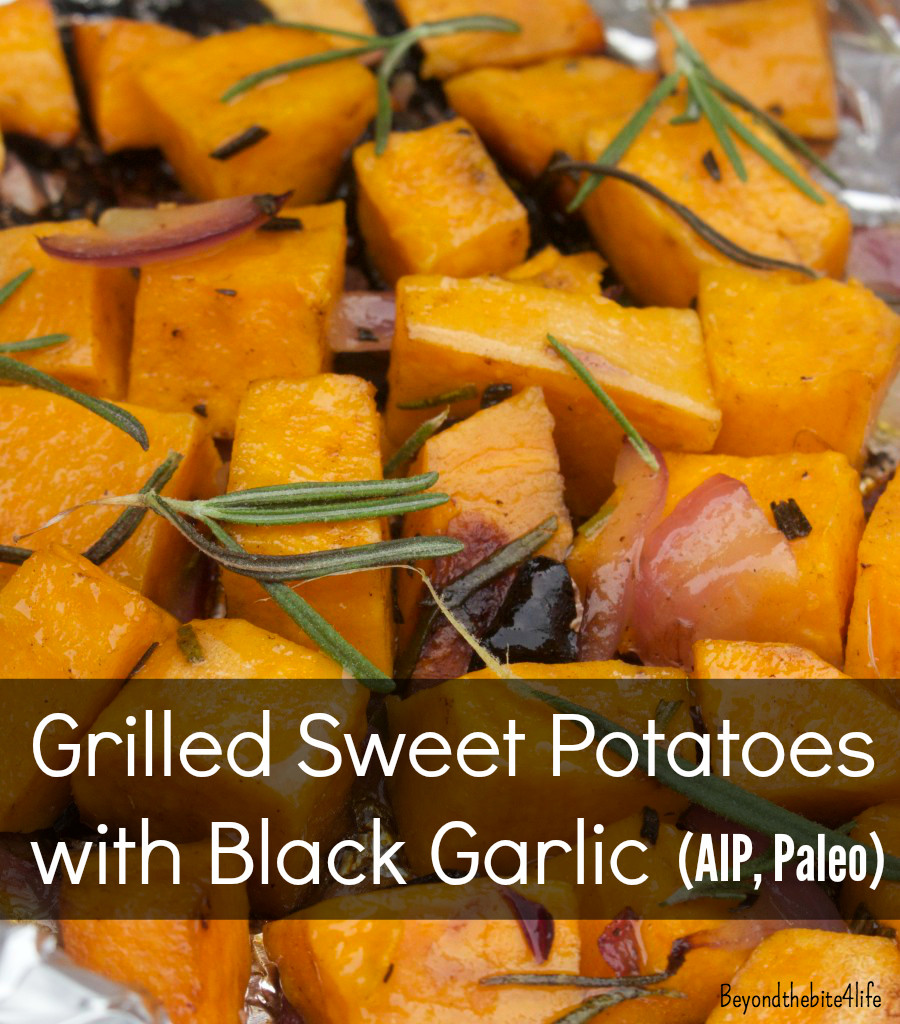 First things first…Black garlic, have you heard of it?  Better yet, have you tried it?  Just this past month I was surprised in the mail with a gift of fermented black garlic.  Unlike fresh garlic, the black variety is sweet, sticky, and overall a completely different texture. According to Black Garlic, "it's loaded with nearly twice as many antioxidants as raw garlic."  While it may be new to the United States, black garlic has been made for many centuries in Korea, and is also very popular in surrounding countries, including Thailand.  Overall, the luxurious texture and taste of black garlic is due to its fermentation process, which typically lasts anywhere from one week to thirty days.  The bottom line is that it is good with anything, especially with grilled sweet potatoes, as the smokey, sweet, and rich flavors marry perfectly together.  While my family loved theirs straight off the grill for dinner, they equally enjoyed them in the days after, whether cold on a salad, or tossed in a frying pan with some roasted leek greens.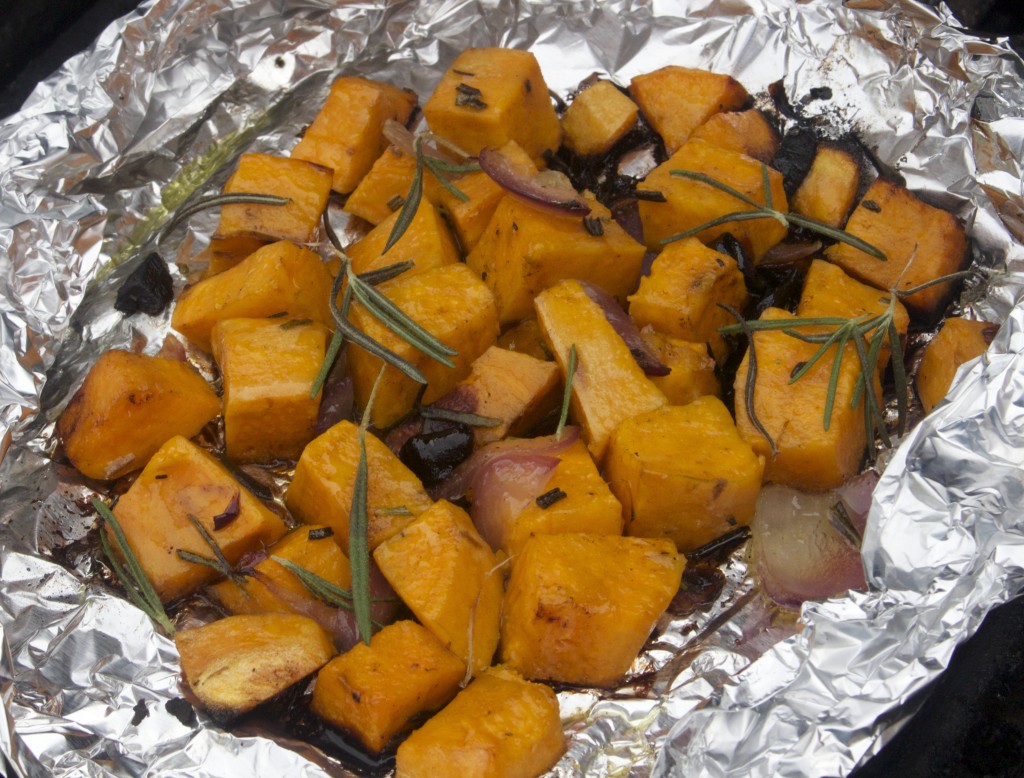 Grilled Sweet Potatoes With Black Garlic
(Serves 4)
1 lb sweet potato – cut into 1/2 inch cubes
6 tbsp avocado oil
1 tsp sea salt
1 tbsp fresh chopped rosemary
6 cloves black garlic
1 small red onion – sliced
Process
Peel and chop sweet potato into small, like-size cubes, placing in a bowl to toss with 1/4 cup avocado oil, sea salt, chopped rosemary, and sliced red onion.
Slice the black garlic into small pieces, tossing in with the rest of the sweet potato mixture.
Make 3-4 large sheets of tin foil, placing an even amount of the sweet potato mixture in the center of each sheet.
Fold up the sides of the foil and crimp at the top, creating a sealed packet.
Place the sweet potato packets on a hot grill, cover the grill, and allow to cook for 20-25 minutes.
After 20-25 minutes, open the foil packets from the top, brushing remaining 2 tbsp of oil over the top of each packet, and allow to cook open for 5-7 minutes longer.
Remove from the grill and serve.
Psalms 56:8 "You number my wanderings; Put my tears into Your bottle;  Are they not in Your book?"