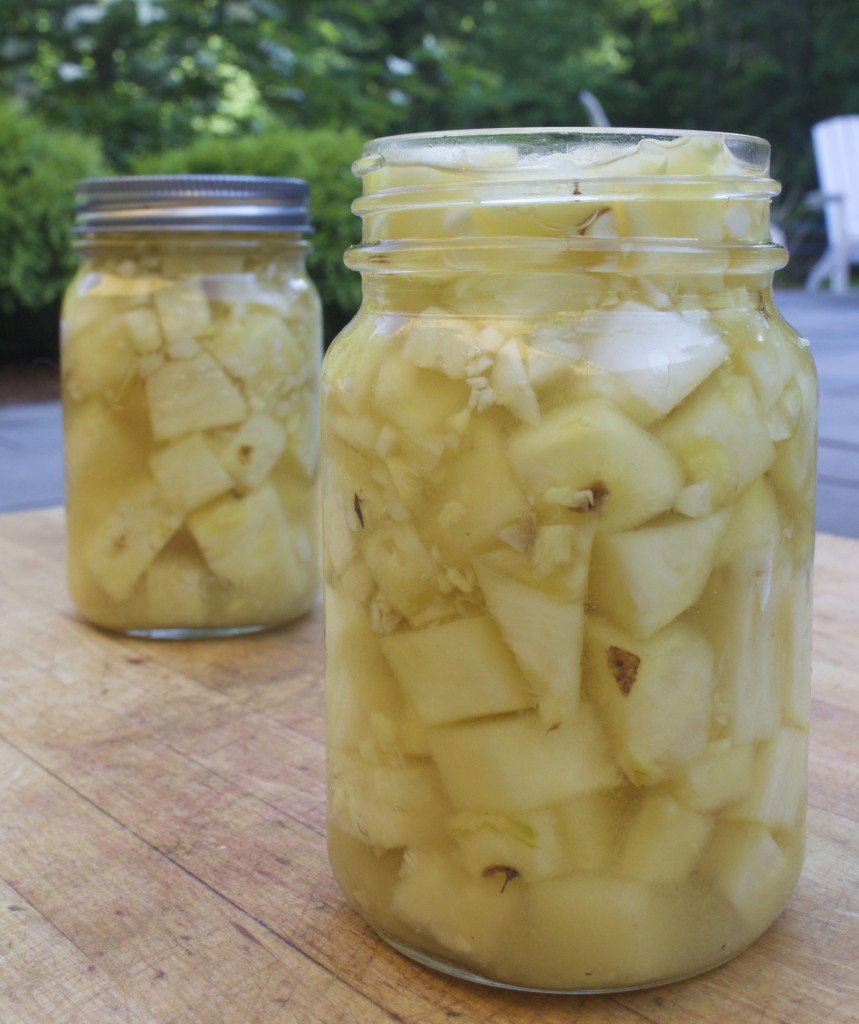 Pickled pineapple…At first, it may sound a bit odd.  In fact, when I told my dad what I was making with the all of the ingredients I was hauling from the outside fridge onto the cutting board in the kitchen, his remark was, "oh, interesting."  Of course, this didn't stop me from making the recipe I had dreamed up in my head, and if anything, motivated me to prove to everyone just how tasty pickled pineapple would be.  After a few days pickling in the fridge, I grilled some chicken for the family to try out my new concoction on.  At first, I wasn't entirely sure how it would be received. Yet without even knowing what he was eating, my dad exclaimed that "whatever the pineapple stuff is, it is phenomenal!"  Much to his surprise, it was the pineapple I had decided to pickle a few days prior.  After that, my mom tried some, and even my younger brother, who gobbled it up without any whines or complains peeping out of his sassy 16 year old mouth.  The verdict? Pickled pineapple is a clear winner!  As for my dad, his favorite part was the hints of pungent garlic and ginger.  All in all, my family was ecstatic over the recipe, putting it on everything they could get their hands on in the days after.  Now I just cannot wait to get back in the kitchen to pickle more random ingredients!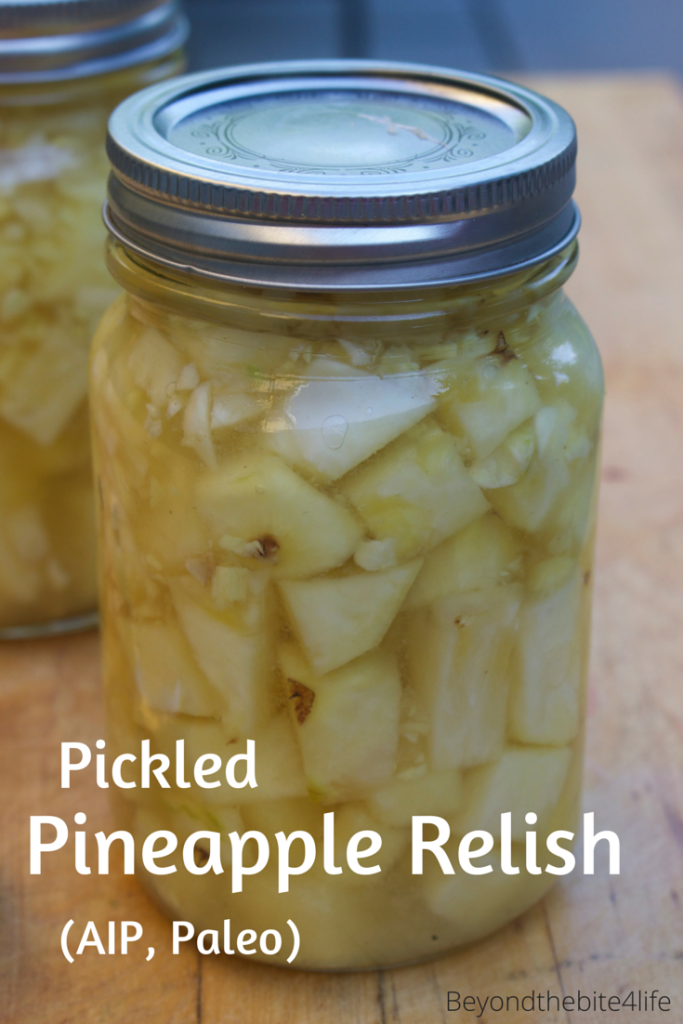 Easy Pickled Pineapple
(Makes 2, 16 oz jars)
Ingredients
2 cups chopped fresh pineapple
1 tbsp minced ginger
4 garlic cloves
1 tsp Red Boat fish sauce
1 tbsp raw honey
1/3 cup 100% pineapple juice
1/3 cup fresh lime juice
Process
Cut the top and skin off of one pineapple, then cut in half, chopping 2 cups into 1/2-1/4 inch cubes.
Place 1 cup of the cubes in a 16 oz mason jar.
In a mixing bowl, whisk together honey, fish sauce, pineapple and lime juice.
Mince ginger, smash and mince garlic cloves, and add to the mixing bowl, a long with the remaining 1 cup of pineapple cubes.
Transfer for the remaining pineapple and marinade to the mason jar, squishing down with your fingers until all is tightly packed in the jar.
Seal the jar, place in the fridge, and allow to pickle for one week.
Jeremiah 23:24 "Can anyone hide himself in secret places, So I shall not see him?" says the Lord; "Do I not fill heaven and earth?" says the Lord."