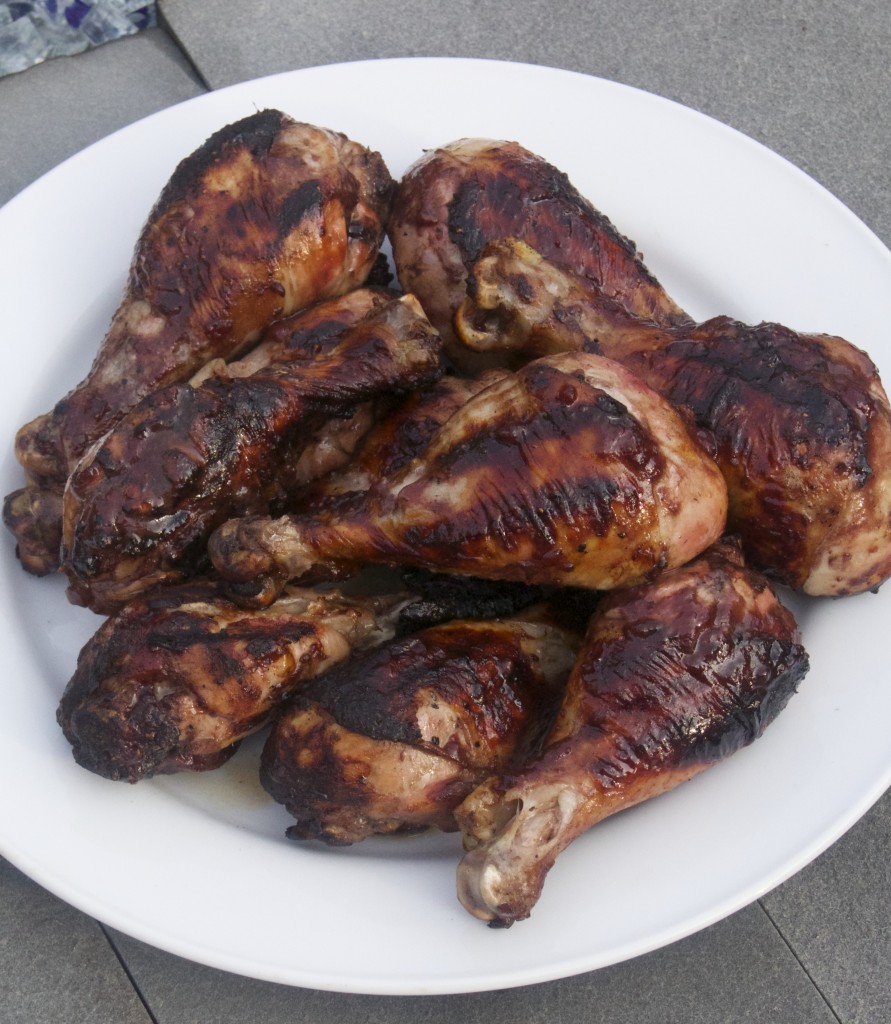 At the beginning of the summer, my mom and I were able to go strawberry picking at a farm literally right down the hill.  Picking berries has been something I have done with her since I was little, and while my brothers typically chose to eat more than they actually put in their buckets, I was always right there a long side my mom picking as fast as I possibly could.  It was almost like a game to see how many berries we could pick in an allotted slot of time, typically only 30 minutes or so.  However, I must say, the number we would have picked (or should I say eaten by my brothers?), was impressive, and so the competitive berry picking continues still until this day.  Much to our delight, the strawberries this year were gorgeous, perfectly red, plump, and not too big or too small.  Of course, this lead me to thinking of how I could high light them in a non-typical way.  Don't get me wrong, I love the idea of strawberry rhubarb pie, strawberry ice cream, or even a strawberry shortcake, however, I wanted to do something different. While the combination of balsamic and strawberry is usually mixed with a bit of sugar and served as an ice cream sundae topping, I chose to go the savory route and use chicken legs as my vehicle. By turning the marinade into the actually sauce, no ingredients go to waste.  Overall, the sauce is like BBQ, only better, and the chicken turns into sticky, sweet, grilled perfection.  That being said, feel free to use the sauce on any other type of meat you have on hand, as I glazed a few lamb loin chops with it, and they turned out absolutely phenomenal.
Strawberry Balsamic Glazed Chicken 
Ingredients
10 organic chicken legs
1/2 cup balsamic vinegar
1 cup chopped fresh strawberries
1 tbsp sea salt
1 tbsp Otto's cassava flour
Process
Place chicken legs in a gallon bag, and then pour in vinegar, strawberries, and sea salt, allowing to marinate for 6 hours.
Remove the chicken from the marinade, place on a plate for grilling, and pour the marinade in a sauce pan.
Mix two tbsp of the marinade with 1 tbsp otto's cassava flour until a thick slurry has formed.
Heat the mixture until boiling, then turn to medium-low, allowing it to simmer and thicken for 6 minutes.
After 6 minutes, quickly whisk in the flour slurry, turn the burner heat to low, and continue to whisk for one minutes until thick and no lumps.
Heat the grill on high, and once hot, place chicken on it, allowing them to cook for 15 minutes, rotating as needed.
15 minutes into cooking, brush the chicken prepared glaze, rotating as needed, and continuing to cook for 5-10 minutes more, until chicken is no longer pink inside.
Remove the chicken from the grill and brush with more glaze as desired.
2 Samuel 7:28 "And now, O Lord GOD, you are that God, and your words be true, and you have promised this goodness to your servant."