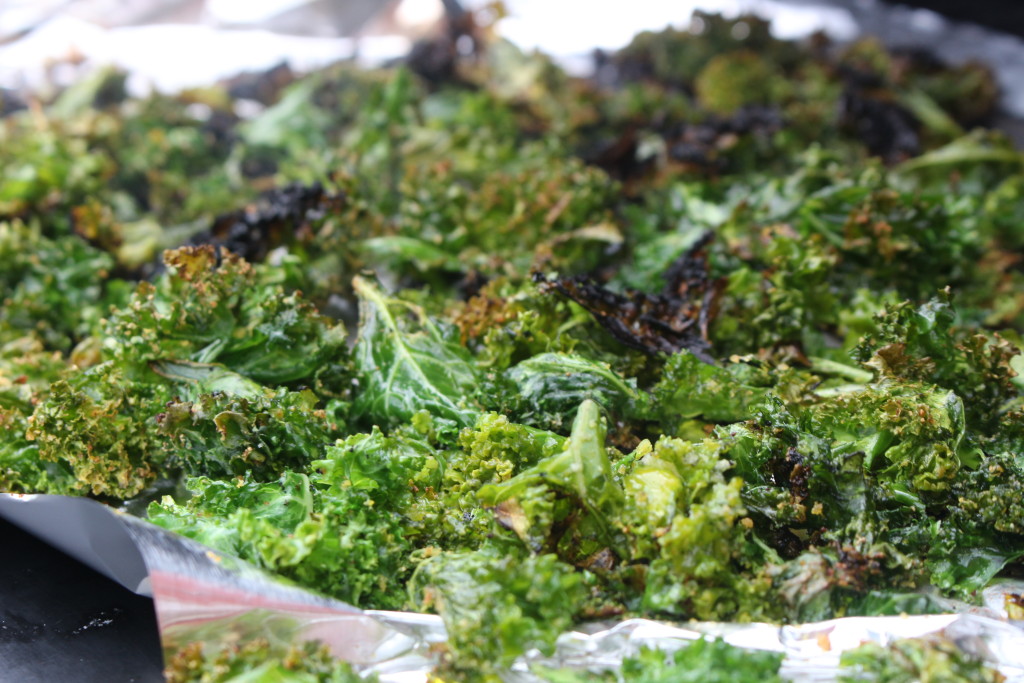 Mid July seemed to be the perfect time to take a semi-break from blogging.  After all, we all need time away from our computers and technology.  At first I wasn't sure if I would even want to take a break, but then when my computer unexpectedly started having issues, I knew it was a definite "God thing."  That being said, I still have a pretty awesome line up to share with you, which brings us to today's recipe. When I was thinking of new dishes to create this year, I had an idea.  What if I went through all of last years recipes and revised them to be autoimmune protocol friendly?  While I may have been following AIP last year, some of my first recipes that I shared on Beyond the Bite were only paleo, and therefore I thought it would be fun to revisit them.   Much like my original kale chip recipe, today's utilizes the grill.  While kale chips are almost always made in the oven, the appliances available at our Cape rental house are a bit old and worn out.  Because of this, I try and cook everything on the grill, including vegetables, and most of the time, even my breakfast.  The original recipe uses pine nuts, which obviously aren't AIP, so I decided to keep it simple and just add garlic.  I also used a bit of nutritional yeast, not necessarily to create a "cheesy" flavor, but simply to add an extra smokiness to the charred, garlic flavor.  Overall, these kale chips are easy peasy.  The only note that I have is do not get distracted and leave the grill for an extended period of time.  When one does this, more than likely they will return to a heap of charcoal….Believe me, I have done it one too many times.  You can view last year's recipe by clicking here.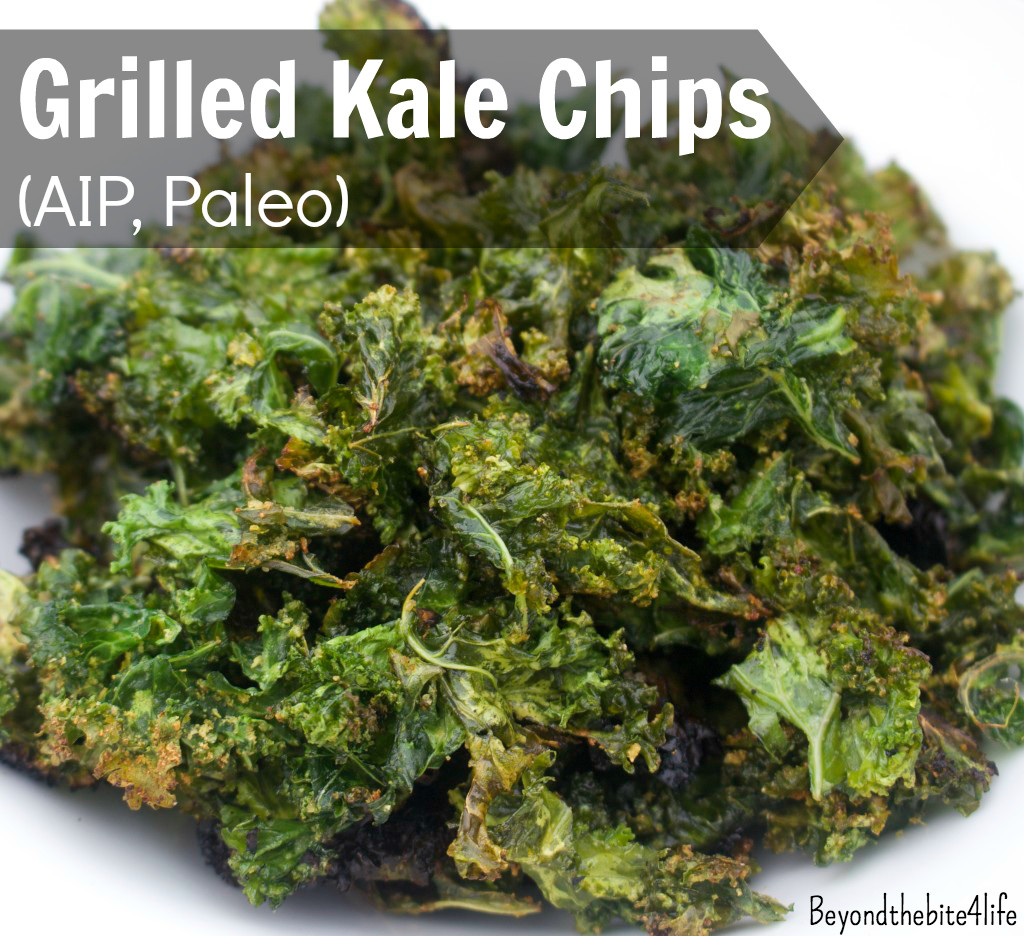 Grilled Kale Chips
(Serves 1-2)
Ingredients 
1 bundle of kale (8 cups torn)
2 tbsp olive oil
1/2 tsp sea salt
1 tbsp nutritional yeast
1 tbsp garlic powder
Process 
Tear kale into small pieces, place in a salad spinner, rinse with water, and spin dry.
Place washed kale in a large mixing bowl and toss with oil, sea salt, nutritional yeast, and garlic powder until evenly coated.
Line a large baking sheet with foil, and spread kale out in an even layer.
Place baking sheet on a hot grill, cover the grill, and allow to cook for until brown and crisp, about 5 or more minutes, depending on the heat of your grill. *Do not get distracted and leave the grill or else you will end up with charcoal kale. 
Ephesians 3:20-21 "Now to Him who is able to do exceedingly abundantly above all that we ask or think, according to the power that works in us, to Him be glory in the church by Christ Jesus to all generations, forever and ever. Amen"