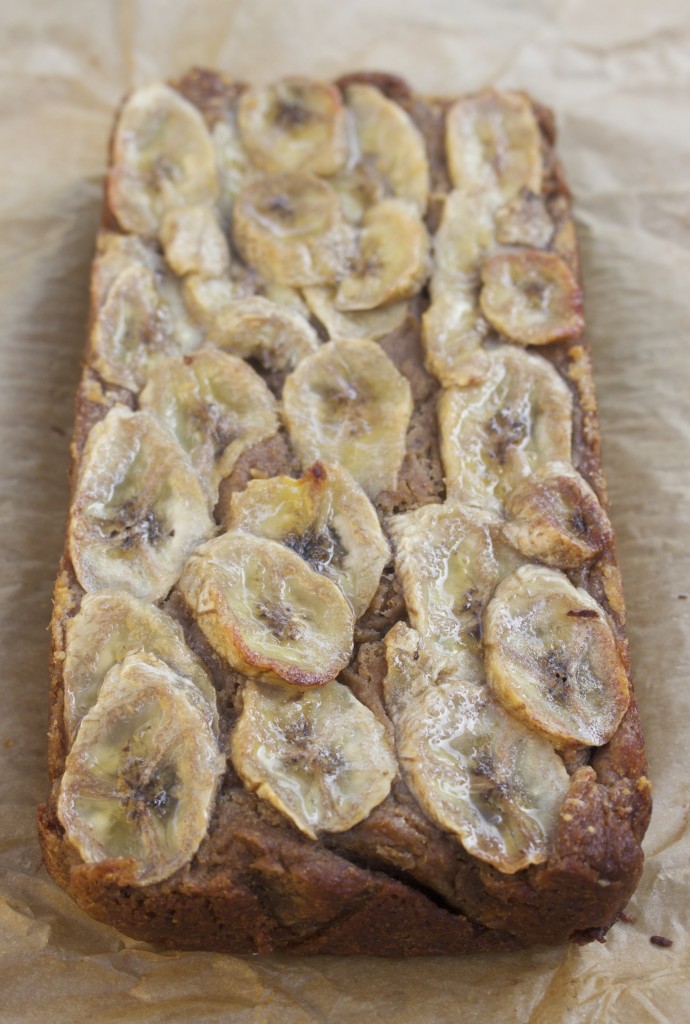 Before getting into all-things-pumpkin spice, I wanted to share today's banana bread.  Growing up, my mother didn't make banana based treats very often, as my dad was known for allergically reacting to them.  After reading the Paleo Approach, I realized this was probably due to antibody cross-reactivity, as bananas are grouped under those associated with ragweed-pollen allergies, something my father struggles with.    This lack of banana bread (I know, I was so deprived haha), resulted in a deep love for the snack whenever I was served it at friend's house.  I can always remember the deep, rich, caramel-like flavor that the bread had.  Whether hot or cold, the moist yet scrumptious texture of banana bread simply cannot be beaten.  These memories and flavor profile that I remember from my childhood are exactly what I tried to encompass in today's recipe.  Typically, the name "chunky monkey" indicates that the recipe has nuts, however, in place of this  I chose to use a bit of tiger nut flour to replicate this.  The great thing about this recipe is that it is practically flourless, as the bananas themselves act as a great binding and rising agent.  Not only that, but aside from the chocolate (or carob) chips that are used, there is no added sugar.  I always like to refer back to Flame to Fork's carob chips, as these have proven to be a fantastic replacement for chocolate chips in many Autoimmune-Protocol Paleo recipes.  That being said, if you want to go completely fruit sweetened, dried currants, chopped dates, or even raisins, would work as a great substitute.  For those of you worried about to many "sweets" on the Autoimmune Protocol.…No, sweet treats shouldn't necessarily be a "staple" in your healing diet.  However, I do like to offer the recipes my family thoroughly enjoys that just so happen to be AIP in nature.   In fact, this recipe proved to be just that, as I found my dad asking "where are those banana bars you made the other day?"  Overall, the rich flavor, moist center, and caramelized banana topping make these bars a sure winner.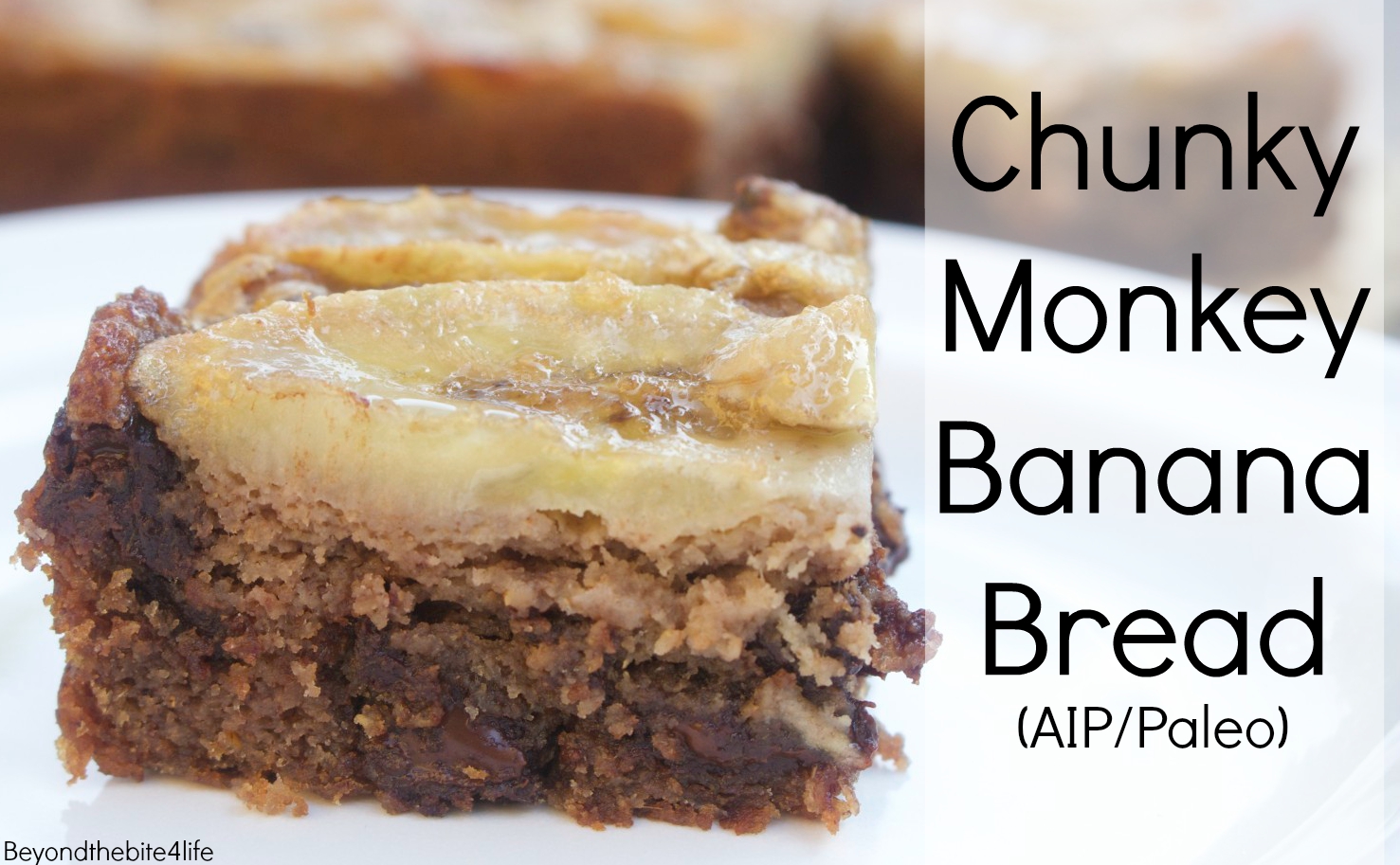 Chunky Monkey Banana Bread Blondies
(Serves 8)
Blondies
Topping 
Process
Heat oven to 350 degrees.
Puree 2 banans, vanilla, and shortening until smooth.
Add in tigernut flour, baking soda, and sea salt, continuing to puree until a smooth batter has formed.
Fold in chocolate or carob chunks.
Line a loaf pan with parchment paper, and transfer batter into the pan, smoothing out the top with your spatula.
Slice the remaining banana on a diagonal, placing each slice on top of the batter in a single, even layer.
Sprinkle with maple sugar, dollop remaining 1 tbsp of shortening, and place in the oven to bake for 45 minutes.
Once golden and pulled away from the edges, remove the pan from the oven and allow to cool for at least 20 minutes before removing the loaf from the pan to continue to cool in the parchment.
Recipe Notes
If you are feeding a crowd, feel free to double the recipe and bake them off in a 8×8 inch brownie pan.
Romans 15:7 "Accept one another, then, just as Christ accepted you, in order to bring praise to God."