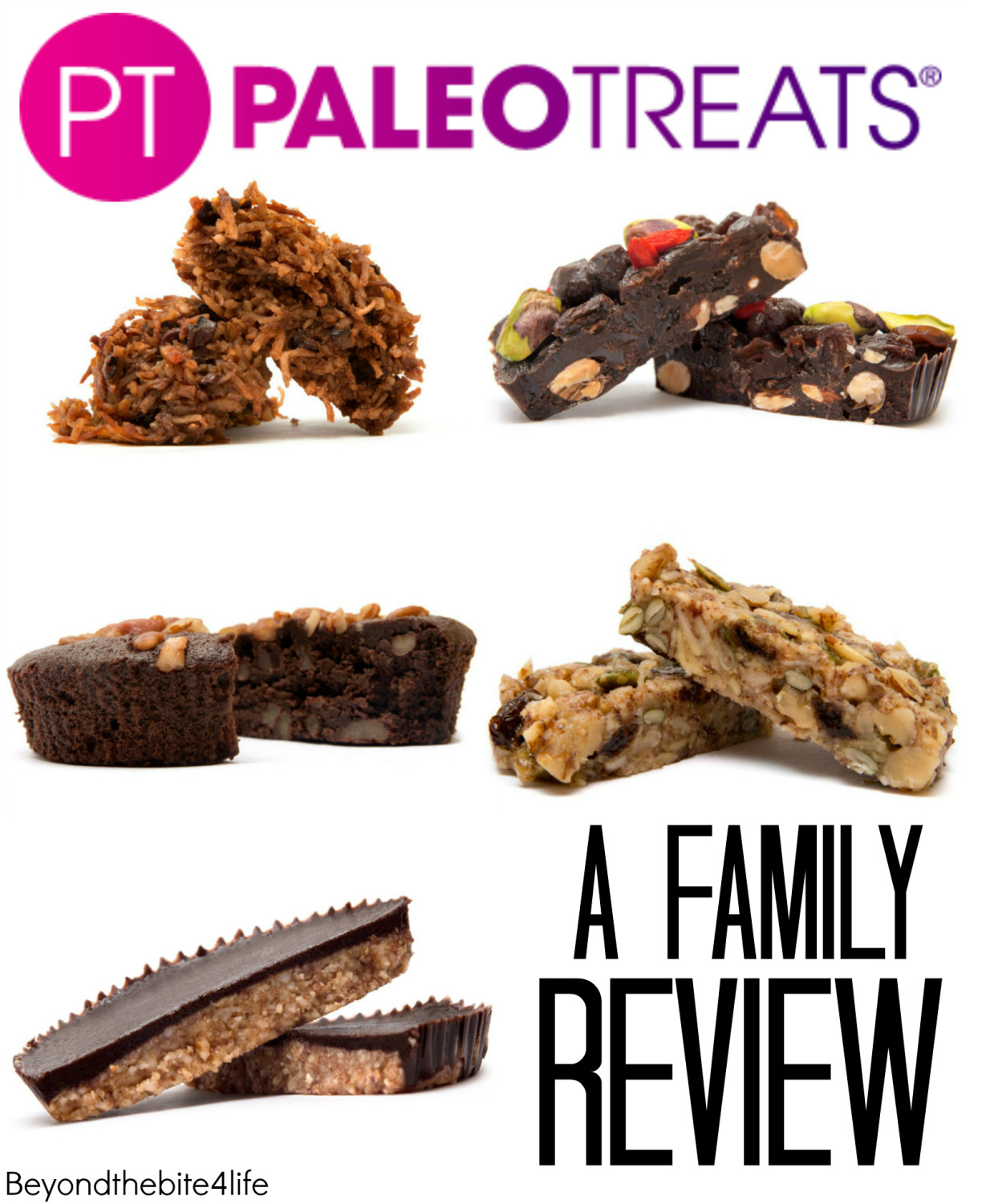 Today's post is a double whammy. With Halloween being tomorrow, I figured it would be the perfect time to publish my review of Paleo Treats AND share with a killer treat recipe that I have been teasing my Instagram followers with for some time now. To be honest, I should probably stop doing this, as I'll probably end up losing some followers if I do it for much longer. And that definitely won't be good. I've heard that some people decide to use this free instagram followers app to help them gain more followers on their account. I think it's a great idea, especially if you have a lot of posts that you want people to see, as well as regaining more followers in case you lose any. I would love for more Instagram users to see my recipes and posts!
My friend did recommend me to check out this blog where Earthweb have reviewed Follow Fox. That might be something I should check out soon. Unfortunately, I can't now as I've been far too busy making some delicious treats. First off, the lowdown on Paleo Treats. I call this as "family review," because I used my aunt, uncle, cousin, and parents to taste test the paleo desserts by Paleo Treats for me. While my parents eat Paleo on a regular basis, my extended family does not, thus putting these products to the ultimate test. (Disclaimer: the views shared in this review are honest opinions, not payed or endorsed by Paleo Treats).
Background Info
What I love more than the products of the various Paleo certified companies out there, is that they start from humble beginnings of are either family or friends. They are always real people, with real stories, and a huge heart for their company, and Paleo Treats is no exception. The company originally began back 6 years ago, in 2009, with three good friends; Dave, Lee, and Nik. It is a company based out of San Diego California, where their treats are made in a local facility, mixed, packaged, and labeled all by hand (the best way – in my opinion). They also strive to use organic ingredients whenever possible. Overall, Paleo Treats prizes themselves for "[focusing] on excellence," and truly, it does show. Whether you live in the U.S., or half way across the world, Paleo Treats sends their desserts all over, from Australia to Afghanistan. Each dessert is made with the average of five different ingredients, usually some type of nut and seed, coconut or coconut oil, dried fruit, cocoa butter or powder, and honey.
The Test
There are dozens of certified Paleo treats out there, and like yourself, I am always a bit skeptical of those that claim they are the "best available." My family rarely purchases the from the store, as, after all, they have me to make them anything and everything their hearts could ever desire. Yet there comes a time that I am sure all of you can relate to, and that is the day when you simply want the luxury of having a Paleo compliant treat already made for you. No turning on the oven, no kitchen mess, and no waiting for the dessert to cool until digging in. Is this too much to ask? Well, the folks at Paleo Treats would have to say no, it certainly is not! Therefore, with a house full of both direct and extended family members, I knew I had the perfect opportunity to truly test the paleo desserts by Paleo Treats.
The treats are certified Paleo, gluten free, and all lightly sweetened with honey. They are made with minimal, whole-food ingredients, and as mentioned previously, strive to be organic and local when possible. Paleo Treats sent me five different treats of theirs to try, all of which I have pictured above. After placing the desserts in the freezer to chill (it is instructed that the treats are best served cold), I cut each one of them into 6th for the family to try. The first to go was the "Cocoa Now!" cookie, which got rave reviews from the start. Everyone loved the combination of sweet and tangy flavor from the raisins and goji berries that was mixed with the crunch of almonds and pistashios. Overall, the mix of salty and sweet was just right, as no flavor overpowered the other, rather highlighted each other just right to make the perfect, chocolate-y treat. From my observance the Cocoa Now is the equivalent of your favorite trail mix formed into a handy snack or dessert. Next up was the "Brownie Bomb." My mother, the lover of all things brownies, thought these were literally "the bomb," while my father, who isn't necessarily a huge fan of brownies, happily scarfed his down with a look of satisfaction. While my parents were the ones who gave me the longest descriptions of why they liked the paleo desserts, I must make note that my cousin, aunt, and uncle, were nodding in agreement the entire time. I also think my uncle may have said "these are really good" about a dozen times. The "Mac Attack" is just what the name implies, as it is a fun twist on the typical macaroon. Aside from the Bandito, the Mac Attack is the lowest in sugar out of all of Paleo Treats products. Yet who are we kidding…Who is looking at the grams of sugar when indulging in a treat handmade with quality ingredients and a whole bunch of love? Um, no one. That being said, no matter how healthy you think your diet or snacks are, we should all be doing more to reduce our sugar intake. Eating too many sugary treats can lead to oral health issues such as cavities, gum disease and even tooth decay so therefore it is vital that you take steps to eat less sugar. We should all aim to see a Cosmetic dentist in Hampton or a dentist closer to home once every six months too if we want to look after our teeth. Overall, if you love coconut, you will absolutely love this treat. On the other hand, those that were not huge fans of coconut still found it enjoyable. While the main flavor is coconut, this fancy macaroon has a hint of chocolate that adds to the overall depth of flavor. Next, the Mustang Bar was put to the test. As stated on Paleo Treat's website, this treat is "a cross between paleo granola and a sweet snack bar," that has a "a whisper of vanilla" paired with "creamy buttery nutty opulence." I would try and summarize what my family loved about this bar, however, the description by Paleo Treats is so exact that it would simply be verbatim. That being said, my family especially loved that the cookie was held together by almond butter, which created a creamy texture that offset the nutty chew of the walnuts, almonds, pumpkin seeds, and coconut. To my mother, it felt "healthier" than the other paleo desserts by Paleo Treats, yet with the same amount of decadence. Lastly, everyone tried the Bandito. Though it appears to be a typical nut butter cup, the use of roasted almonds makes for an extra special taste. The chocolate top is nice and soft, so you don't have to worry about breaking your front teeth on a frozen cookie. My mother especially liked the hint of salt, as this highlighted the chocolate quite well.
Nosh
Overall, my family was seriously thrilled with the paleo desserts by Paleo Treats. Personally, they brought back memories of eating frozen cookie dough at youth group, only this time it's 10 x better because they're Paleo. Each treat is in a perfectly portioned circle that can either be cut into individual servings, or thrown into your purse or backpack for later down the road. Because they are best served frozen, I couldn't help but realize that they would be great treats to stash in my families ski jackets when we visit our family in Colorado. It has always been a tradition to keep our pockets full of "goodies," and the desserts by Paleo Treats couldn't fit the occasion better. While you may take one glance at Paleo Treats and write them off due to the price, I must say, you get what you pay for. Obviously, paleo desserts aren't something those living a Primal lifestyle consume all the time, rather, should be just what the name implies (a "treat"). With all that behind us, Paleo Treats is certainly a company worth supporting. Pure, Paleo ingredients hand mixed, baked, and carefully shipped in boxes with hilarious wrapping tape straight to your doorstep, folks, I am not sure it gets much better than that!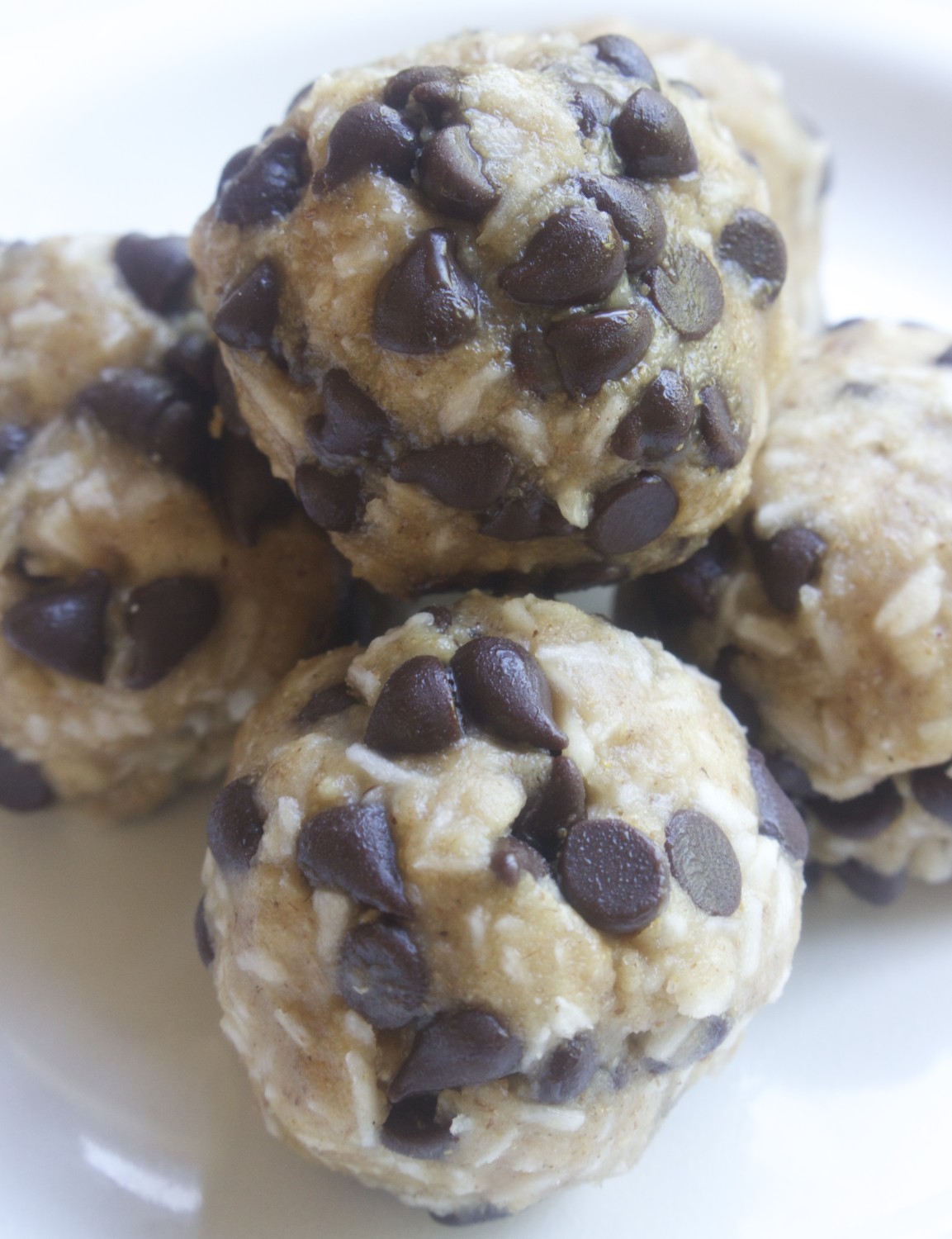 Tigernut joy? What does that mean? Well, the flavors in today's cookies resemble that of an "Almond Joy," however, instead of using almonds as the name implies, I chose to use tigernuts. While whole tigernuts would be a great addition to this no-bake treate, I am currently out of them, and am trying to save money and not buy any extra ingredients until I have used up all that I currently have. As notes, you can use chocolate chips or homemade carob chips, a recipe from Flame to Fork. I have seen many individuals make my Tigernut Flour Chocolate Chip Cookies using these same carob chips, and the results turn out fantastic. However, because my family is biased towards chocolate and doesn't have any reason not to eat it, I chose to use mini Enjoy Life chocolate chips for mine. In reality, the choice is up to you, but either way, you will get a quick, easy, no-bake cookie dough bites. I also incorporated Vital Protein's collagen peptides. This product is truly revolutionary for both those looking for a clean protein powder, as well as those seeking an extra gut-healing boost in their diet. You can literally dissolve the powder into anything, or, as I have done in today's recipe, add it to a sweet treat to make it more satisfying. All in all, this recipe can be whipped together in a matter of minutes. Truly, the hardest part is waiting for them to set up in the freezer, but I promise you, it is worth it.

Tigernut Joy No-Bake Cookie Dough Bites
(Makes 1 dozen)
Ingredients
Process
In a medium sized mixing bowl, sift together tigernut flour, collagen powder, shredded coconut, and sea salt.
In a separate bowl, whisk together vanilla, maple syrup, and coconut oil, then pour it over the dry ingredients, mixing with a spatula until just combined, then fold in the chocolate chips.
Use your hands (or) a cookie scoop to form 12 like-size cookie dough bites, placing each one on a parchment lined plate.
Once through with making all 12 bites, place the plate in the freezer and allow to chill for atleast 30-40 minutes until the coconut oil has solidified.
Store the treats in the freezer or fridge and remove when ready to eat.
Recipe Notes
If you can have nuts, Honeyville almond flour will work great in place of the tigernut flour.
Raisins, currants, or homemade carob chips make great AIP substitutions for chocolate chips.
Psalm 91:14 "Because he has set his love upon Me, therefore I will deliver him;
I will set him on high, because he has known My name."