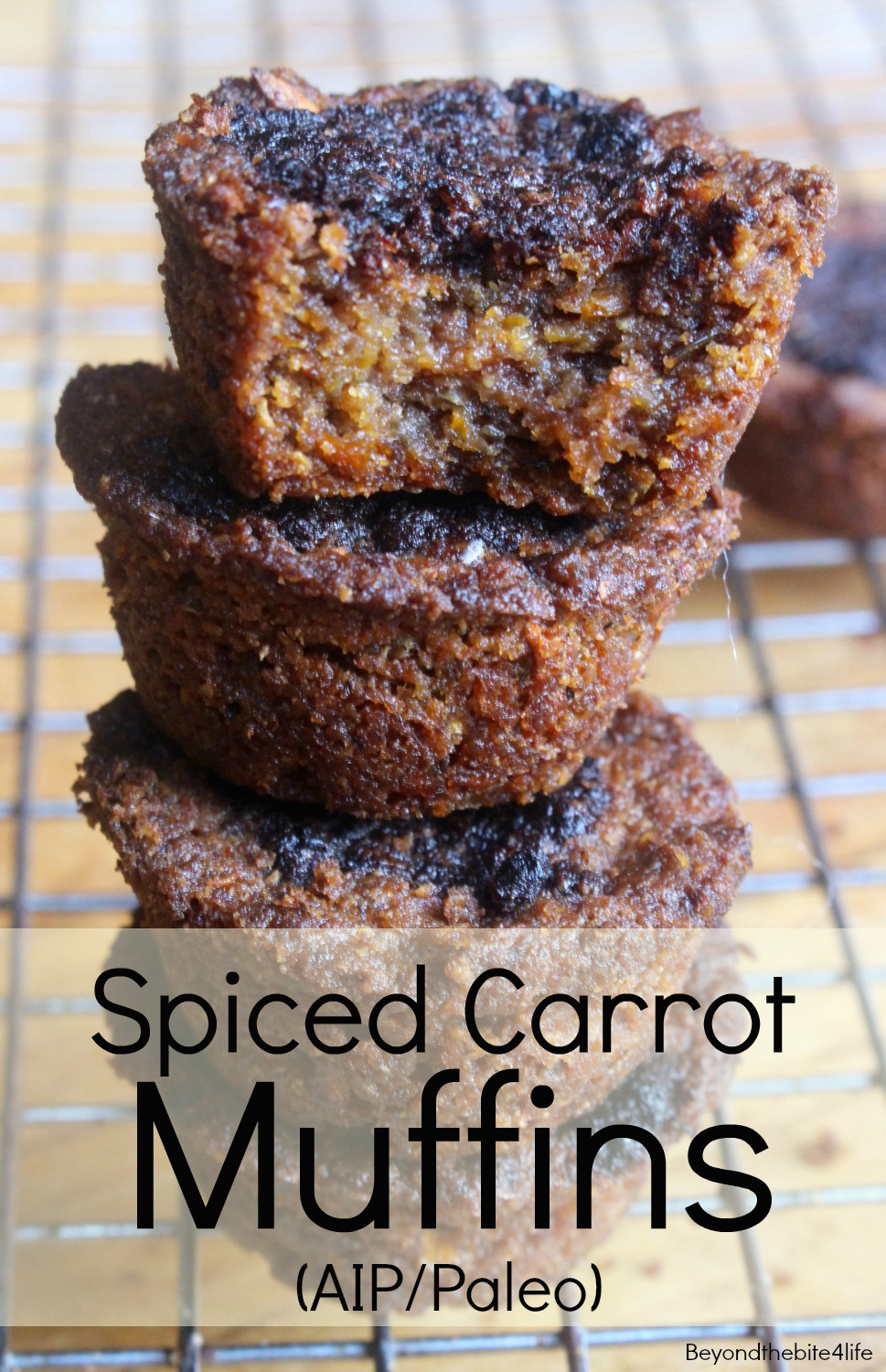 While I typically would follow up a treat recipe with some more, real food recipes, there is a due date for today's post, so I must divert from the norm and share an AIP/Paleo friendly muffin recipe. When I was approached to enter into an Edible Insect Recipe Challenge, of course I could not resist!  While some may gag at this opportunity, I saw it as just another chance to brainstorm on how to present entomophagy to a nation that otherwise abhors the thought, as I have done in many previously posted recipes utilizing cricket flour.  Though the contest isn't necessarily geared towards Paleo eating, I wanted to stay true to my roots and make a muffin that was both Paleo and Autoimmune Protocol approved.  While my parents have come to love when I creat recipes with cricket flour, there are some other members in the household that aren't such a fan.  After my younger brother saw my post about receiving my insects from Marx Food Pantry, I was met with plenty of funny faces and gagging noises., at which I couldn't help but laugh at.  Yet in order to take the drama out of it all, I chose to secretly add the edible insects to a muffin recipe I had been working on.  Much to what I had hoped, no one guessed the secret ingredients, but instead thoroughly enjoyed them with a cup of coffee and tea.   Overall, the tigernut, cricket flour, and pureed plantain make for a great texture.  Outside, the muffins have a slight crisp, as the spiced currant topping seeps into the muffins and caramelizes the tops.  The muffins are the perfect bread-y yet moist texture, as the shredded carrots add a nice natural sweetness, while the sustainable protein adds a subtle nuttiness to the muffins that highlights the spices quite well.  All in all, my family and I thoroughly enjoyed these mini muffins warm out of the oven slathered with Tinstar Food's ghee, and still to this day, no one but myself knows of the secret ingredients.  As far as the contest goes, voting is live until October 25th here!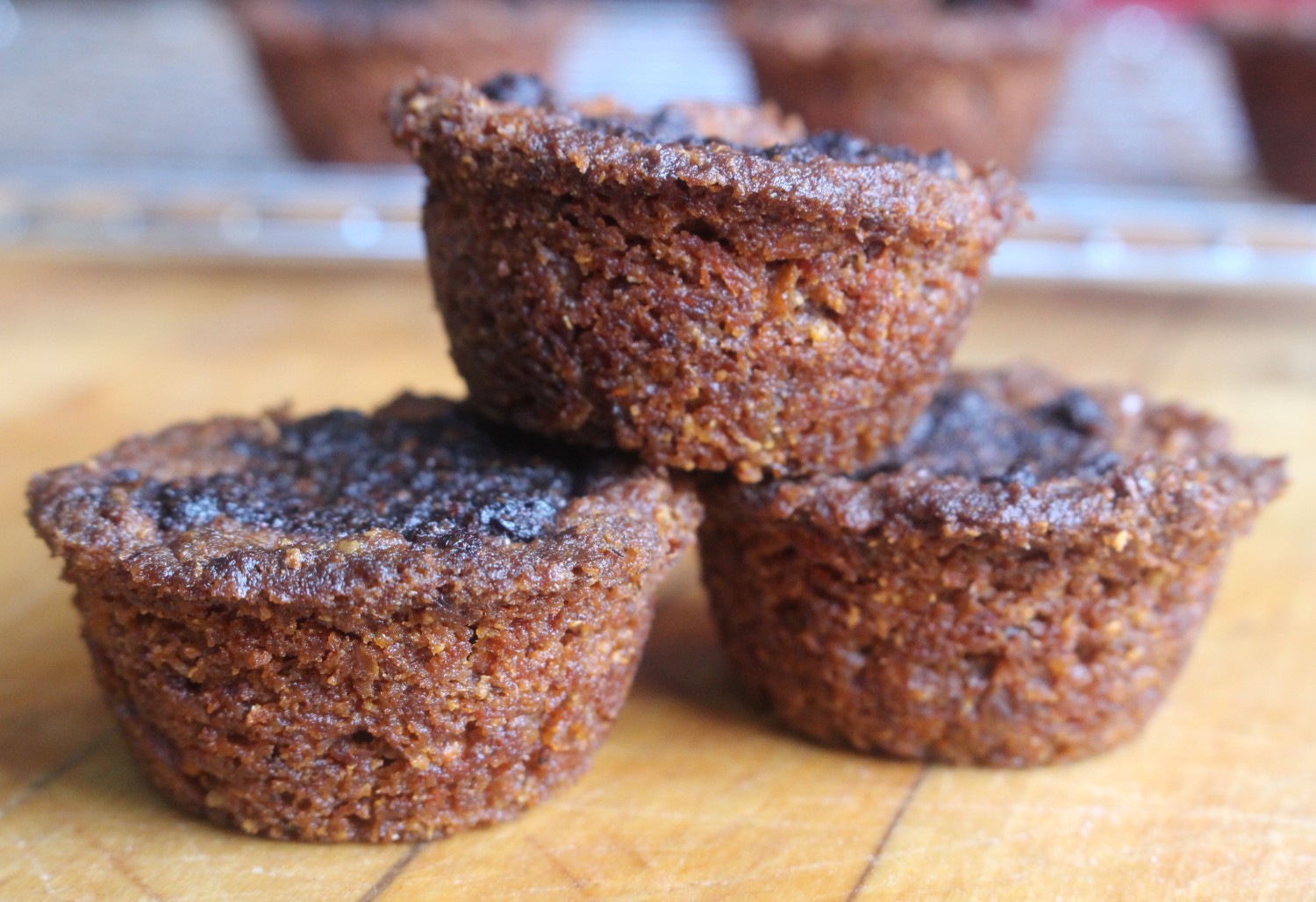 Spiced Mini Carrot Muffins
(Yields 12 mini muffins)
Muffin Ingredients
Topping Ingredients 
Process
Preheat oven to 375 degrees.
In a food processor, blend crickets and larva until a fine flour has formed.
Transfer flour to a bowl and mix with tigernut flour, sea salt, baking powder, basking soda, cinnamon, and ginger.
Back in the food processor, shred carrot then use the "S" blade to pulse the shredded carrot into smaller pieces.
Remove the carrot from the food processor and set aside for later use.
Back in the food processor, pure the lard, plantain, and vanilla until smooth.
Spoon dry mixture into the wet until full incorporated, then add in shredded carrot, pulsing until just combined.
Grease a mini muffin tin and use a cookie scoop to place an even amount of batter into each muffin hole.
To make the topping process larva until smooth, then add lard, dried currents, cinnamon, and ginger, processing until just combined.
Dollop the top of each muffin with a bit of the topping.
Place the muffins in the oven and allow to bake for 40 minute.
Recipe Notes
Those allergic to shellfish may be allergic to insects.
Tigernut flour can be replaced for almond flour if you are not AIP.
I made the muffins "mini" due to the small amounts of edible insects that I was sent by Marx Pantry.
Psalm 25:14-15 "The Lord confides in those who fear him; he makes his covenant known to them. My eyes are ever on the Lord, for only he will release my feet from the snare."