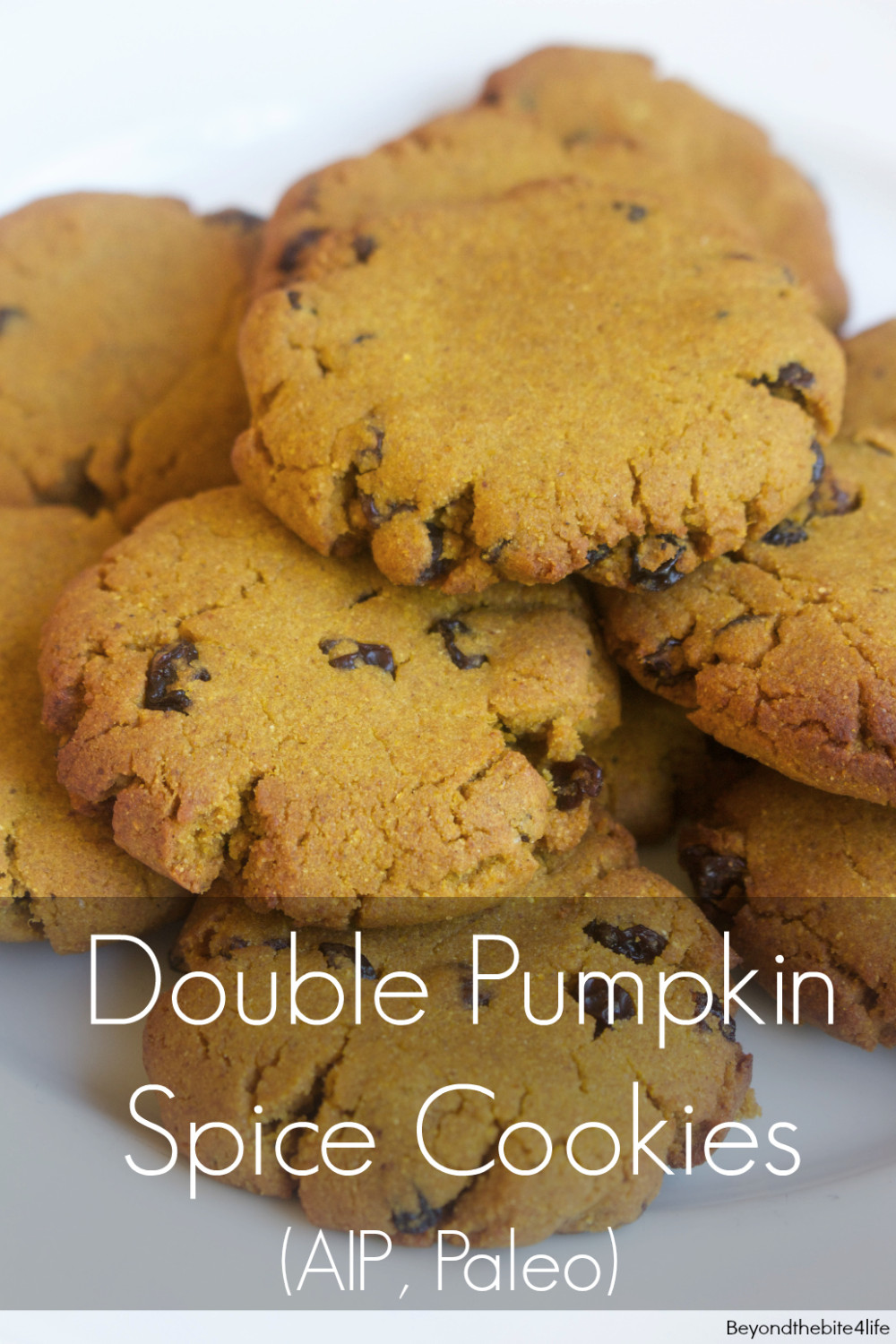 I have three posts that I aim to share with you all before Thanksgiving officially rolls around.  The first are these pumpkin spice cookies that feature the one and only pumpkin flour from Anti-Grain Foods.  Yes, you heard me right, pumpkin flour. It is made from exactly what the name implies (i.e. pumpkin), is minimally processed, and drum dried precisely like the rest of Anti Grain's fruit and vegetable flours.  For those of you on the elimination phase of the Autoimmune Protocol, the flour does contain some of the seeds for structural and texture reasons, so take precautions if you have not yet re-introduced seeds.  While I personally do not do well with nuts or seeds, I knew that my family would be happy candidates to evaluate and taste test the use of pumpkin flour.  Therefore, since we are neck deep in all things pumpkin spice, I decided to go ahead and make a recipe that literally combined pumpkin and spice, to make a festive cookie that everyone would enjoy.  Overall, I am thrilled with the results, as the combination of pumpkin puree and pumpkin flour gave the cookie a nice crusty outside with a light, chewy inside.  For mix-ins, I used dried currants, though if you are a fan of chocolate and pumpkin, using mini Enjoy Life chocolate chips or homemade carob chips, would be equally tasty.  Now, if you are wondering what the two other posts are that I am wanting to have up before Thanksgiving,  know that a new rendition on my famous AIP Spiced Pumpkin Pie and a low-FODMAP, keto friendly Thanksgiving gravy are coming your way! In the meantime, I urge you to bake off a batch of these cookies to enjoy with family and friends.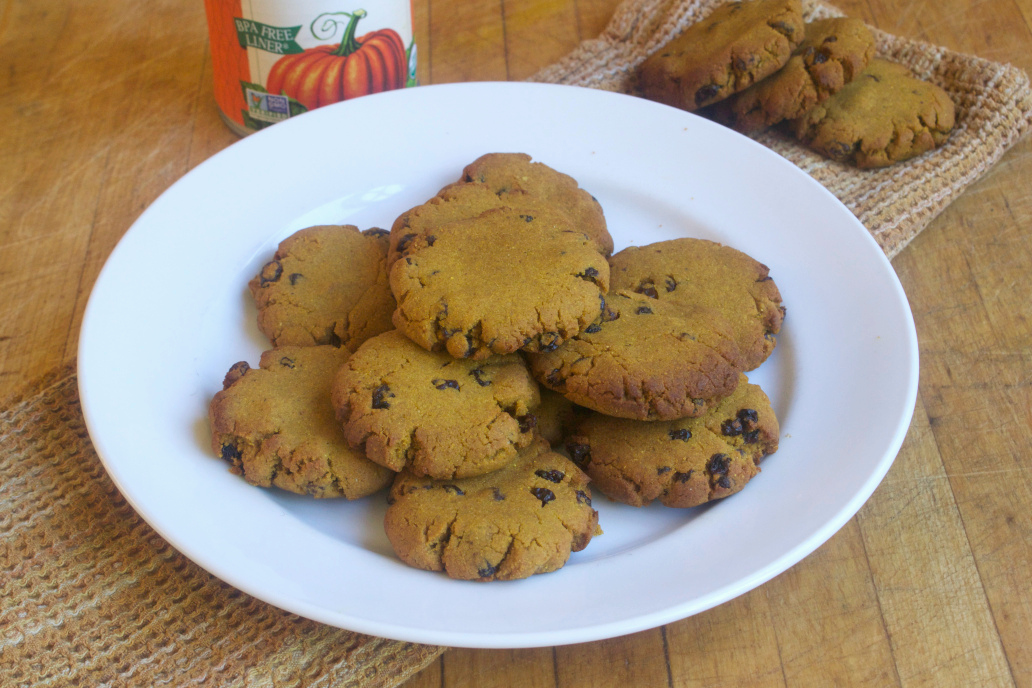 Pumpkin Spice Cookies
(Makes 1 1/2 dozen)
Cookie Ingredients
AIP Pumpkin Pie Spice 
1 tbsp ground ginger
2 tbsp ground cinnamon
1 1/2 tsp clove
Process
In a standard mixer, beat together vanilla, shortening, maple syrup, canned pumpkin, and maple sugar.
In a separate mixing bowl, whisk together pumpkin pie spice, salt, baking soda, pumpkin flour, and gelatin.
With the mixer running on low, slowly spoon in the dry ingredients into the mixing bowl until all of the dry ingredients have been added.
Allow the mixer to beat until a cookie dough has formed, then add in raisins or currents, allowing it to beat until fully incorporated.
Form 1 inch balls, flatten with palm, place on a lined baking sheet, and cook at 350 degrees for 15 minutes until golden brown around the edges.
Allow the cookies to cool on their sheets for atleast 15 minutes, then transfer to a plate to serve.
Recipes Notes
If you do not have, or cannot eat pumpkin flour, simply substitute Anti-Grain sweet potato flour or butternut squash flour.
Colossians 1:9 "For this reason, since the day we heard about you, we have not stopped praying for you. We continually ask God to fill you with the knowledge of his will through all the wisdom and understanding that the Spirit gives"