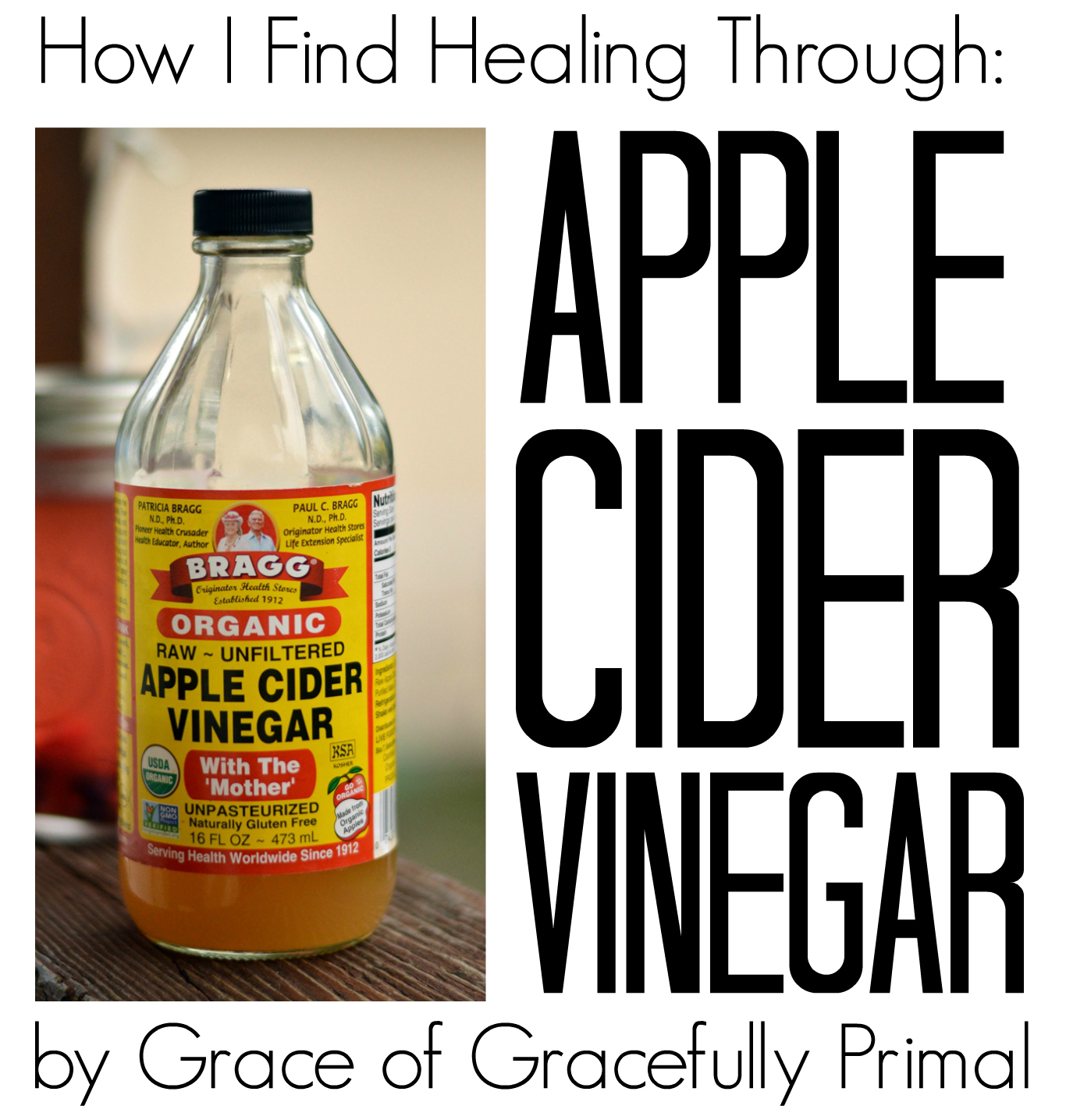 A Note from Gabriella:  Welcome everyone! I am excited to share with you all the second post for a a series I am hosting on Beyond the Bite for the month of November called "Food That Heals."  In a nut shell, this series highlights individuals who are actively living out Hippocrate's famous quote "let food be thy medicine, and medicine be thy food." Be sure to check out previous posts here.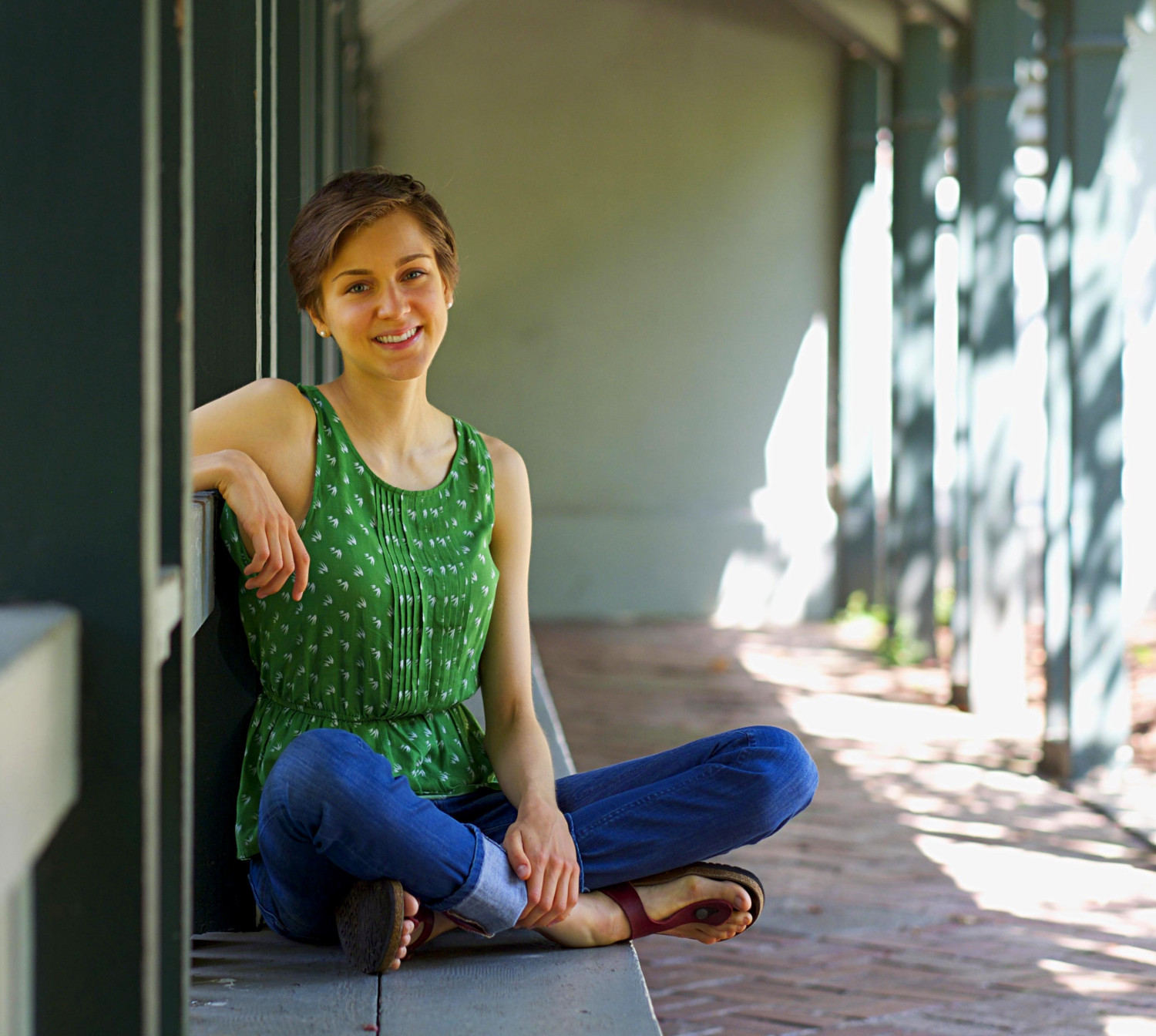 Hey, guys! I'm Grace and I blog about primal eating and mindful living at Gracefully Primal.  As I'm sure was the case for many of you, I lived with digestive and skin problems for many years and failed to find relief from conventional medicine treatments. It wasn't until a naturopath taught me how to naturally support my body that I finally saw improvement.
My Experience
One of the greatest remedies she brought into my life was apple cider vinegar and I've since become a total ACV evangelist! I'm super excited to share a bit about this liquid gold on Gabriella's beautiful blog today. (Thanks, Gabriella!)  There are LOTS of articles online touting the benefits of ACV. (A few good ones are here and here.) While I can't personally speak to all of its purported benefits, I can tell you that ACV has brought health and vitality to my life in multiple ways.  Applied topically, ACV has toned my skin and healed stubborn and infected blemishes and cuts all over my body. In the kitchen, I use ACV to release the minerals from bones in my homemade bone broth. I even mix it with water to clean my countertops, sink, shower and toilet.  But most important of all are the effects it's had on my digestion. Drinking ACV has significantly improved my sluggish digestive system and reduced my chronic bloating symptoms. How? Well, it's a bit like our fermented friends kombucha and sauerkraut. The chemical process that forms vinegar is actually a form of fermentation known as acid fermentation.

About Apple Cider Vinegar
But what make ACV different from plain old white vinegar? Well, the bacteria that catalyzes the fermentation process in ACV is a special kind of bacteria known as the "mother" – a cloudy substance similar to a kombucha SCOBY. The "mother" infuses ACV with probiotic bacteria that's good for our guts, as opposed to generic old bacteria from the air. Yay!  There is a bit of fine print here though. Not every brand of ACV is created equal. In fact, there's only one I've found on the mass market that's truly legit: Bragg's.  Bragg's is made from organic apples and it's unfiltered, meaning it contains enzymes from apple peels which are rich in antioxidants. It's also 100% raw, unpasteurized, and recognized as a "live food." It costs a dollar or two more than generic brands, but nothing else (apart from small-batch ACV you might find at your farmer's market) can match its quality.  When I first started experimenting with it, I'd drink a teaspoon of ACV diluted in 8 oz. of water before meals. I'm sure you can imagine, it was a bit intense going down the shoot. Ever since then, I've been on a mission to find delicious ways of incorporating it into my diet and my Ginger Berry Tonic is pretty legit (if I do say so myself)! It looks and feels like a fancy virgin cocktail, and when enjoyed before meals, primes your stomach by supporting your natural digestive enzymes.

Ginger Berry Tonic
Ingredients
Instructions Served cold
Combine all ingredients in a sealed container (I use a screw-top Mason jar) and place in refrigerator overnight.
Shake/mix well and serve cold.
Instructions Served hot
Combine all ingredients in a small saucepan and bring to a simmer on the stove.
Stir until honey dissolves, if using.
Pour into a big, cozy mug and sip happily.
Now sit back, sip and enjoy that happy stomach feeling.
Recipe Notes 
This recipe is great for experimentation! Try it with different frozen fruits, citrus juices or even herb infusions. Post a photo of your concoction on Instagram and tag me in it (@gracefullyprimal)!
Psalm 18:6 "In my distress I called to the Lord; I cried to my God for help.  From his temple he heard my voice; my cry came before him, into his ears."