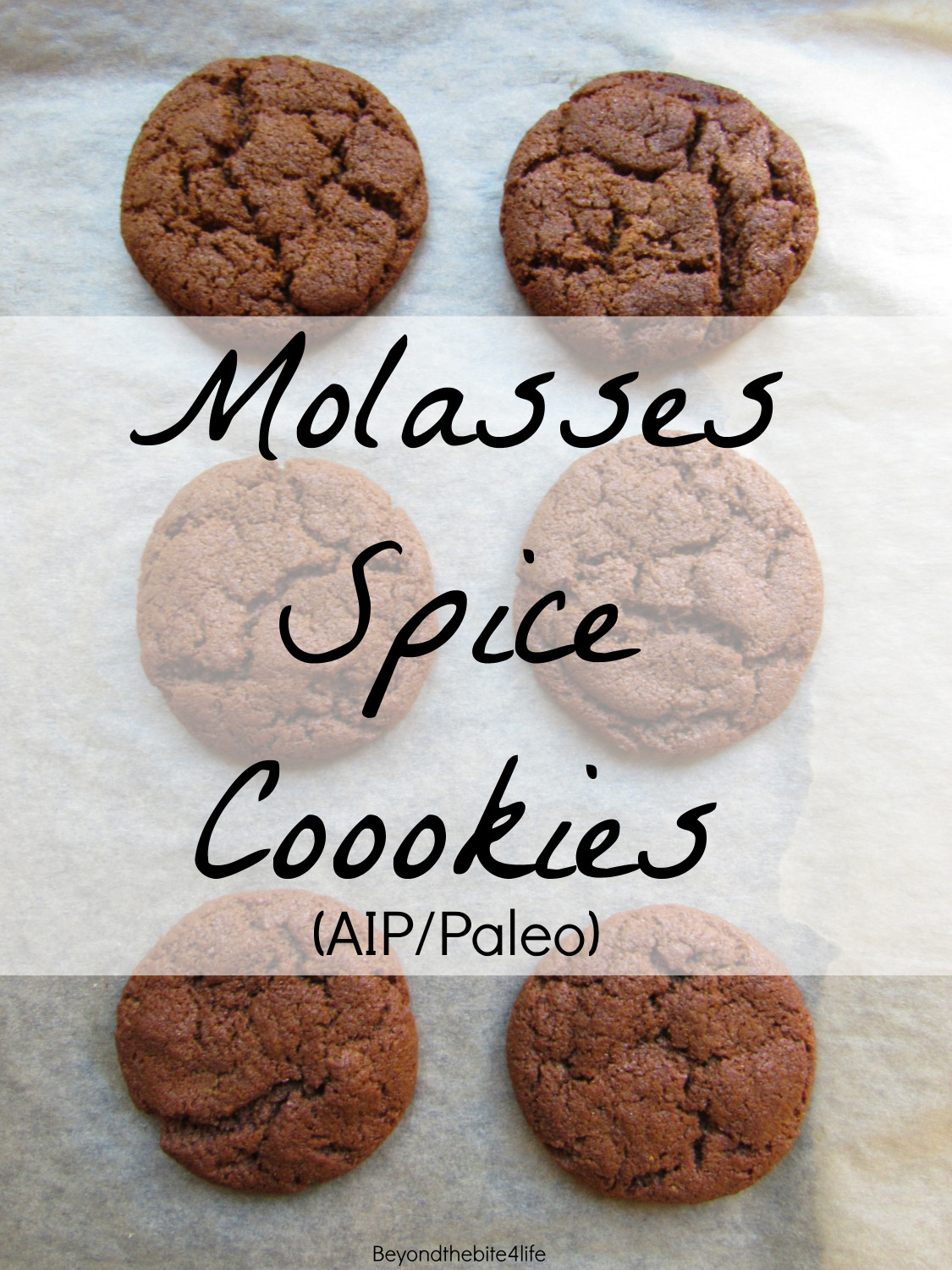 Though I don't typically post two sweet treat recipes in a row, however, it's Christmas, enough said. On that note, I have been going back through the archives and picking recipes that I have wanted to revise, my molasses cookies being one of them.  It is crazy how many new and different products now readily available on the market from the time I made many of my first baked goods.  While I still stand behind them, as I do not post anything that doesn't get the thumbs up from family and friends, I simply wanted to make some of my recipes using different ingredients.  Overall, versatility is a great thing when it comes to AIP and Paleo baked goods, as it is hard to have literally every ingredient that may possible be used in a given recipe.  Today I chose to stick with two of Anti Grain's drum dried vegetable flours.  Yes, these molasses spice cookies feature butternut squash and sweet potato, yet you would never in a million years be able to guess so.  They truly come together in a matter of minutes, as no fancy equipment is needed.  With just a spatula and mixing bowl, you can whip up these cookies in no time, the longest period being the actual baking time.  All in all, I was seriously so thrilled with how these cookies came out.  They flattened perfectly on their own while cooking, had the signature crinkle look of a typical molasses cookie, while also containing the perfect chew.  The slightly crisp outside coupled with the soft inside makes for a cookie remarkably similar to any other molasses cookie.  Overall, my parents and a couple practitioners of mine (the official taste testers for this recipe) loved them.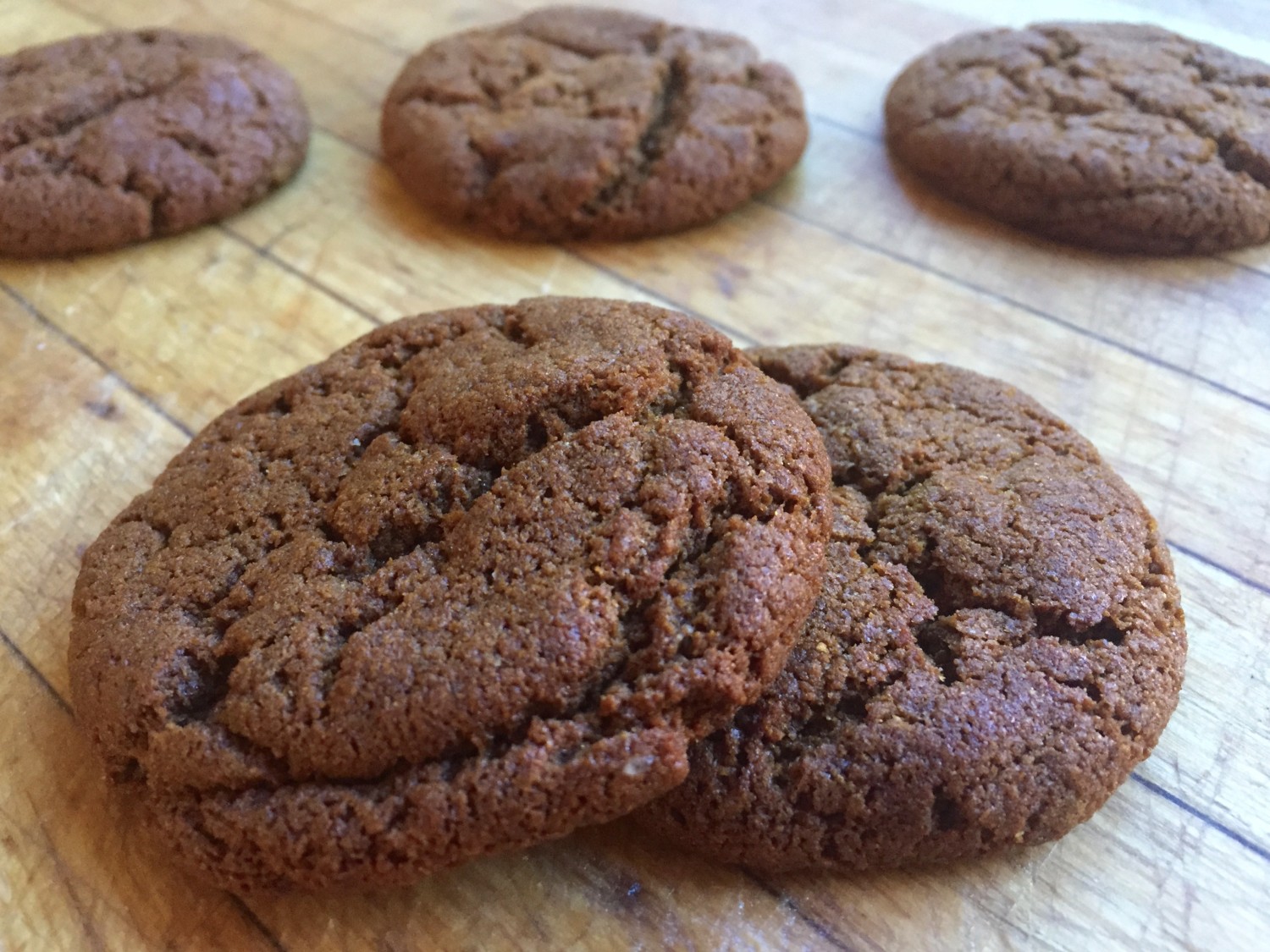 Squash and Sweet Potato Flour Molasses Spice Cookies
(Makes 14-16 Cookies)
Ingredients
Process
Preheat oven to 350 degrees.
In a bowl, whisk together baking soda, sea salt, cinnamon, ginger, gelatin, squash flour, and sweet potato flour.
In a small sauce pan, melt shortening and mix with maple syrup and molasses
Pour wet ingredients into the dry and fold in using a spatula until a cookie dough has formed.
Form dough into like size balls by rolling them in-between your palms, then place them on a parchment lined baking sheet, 3-4 inches apart.
Place the baking sheet in the oven and allow the cookies to bake for 15 minutes.
Remove the sheet from the oven and allow the cookies to cool for 5 minutes, then transfer them to a wire rack for further cooling.
Recipe Notes
Coconut oil can be used in place of the palm shortening, simply flatten the cookies with the back of a spoon before baking.
Luke 2:8-11 "But the angel said to them, "Do not be afraid. I bring you good news that will cause great joy for all the people. Today in the town of David a Savior has been born to you; he is the Messiah, the Lord."