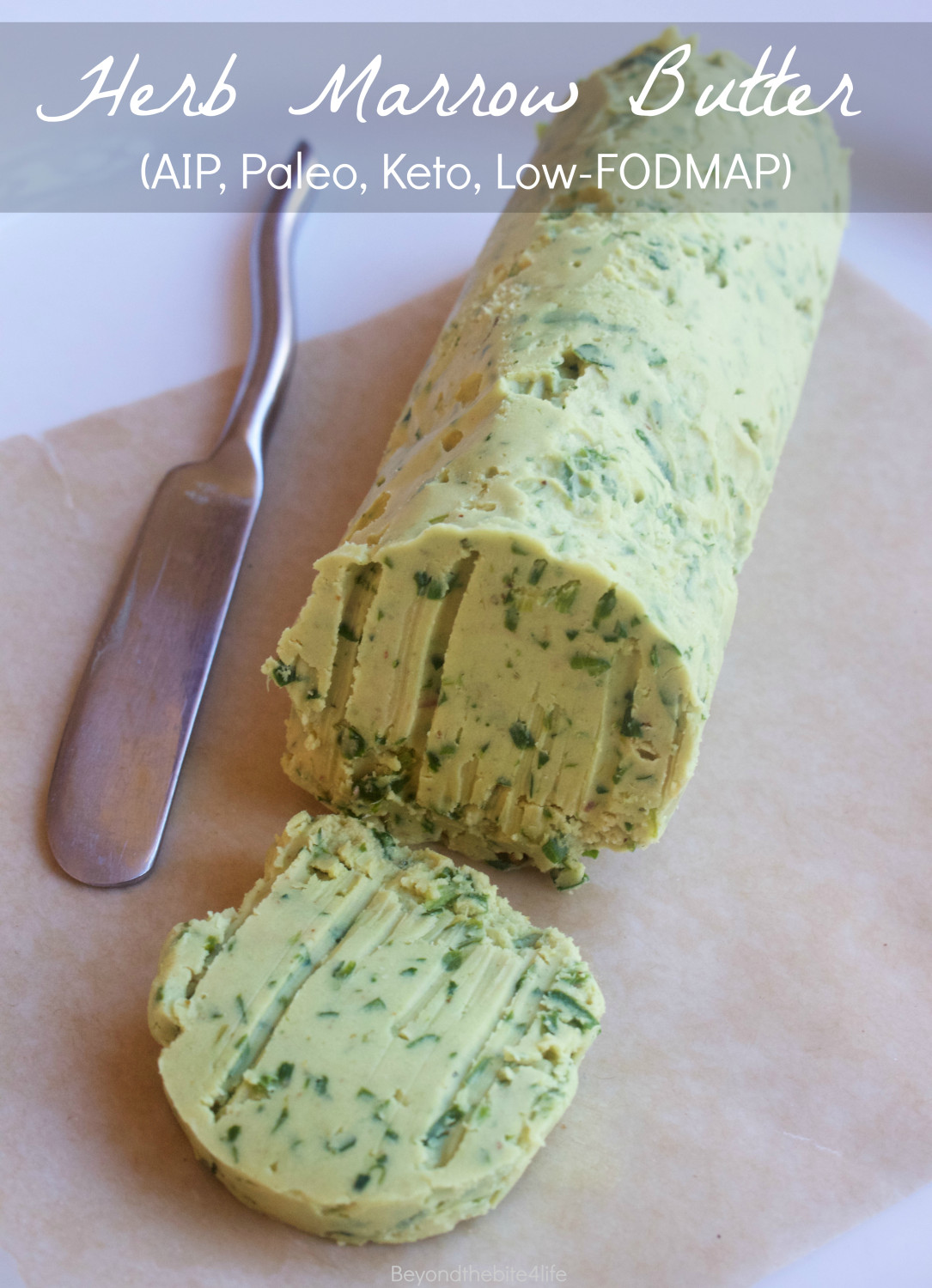 Bone marrow tends to intimidate people.  I am not sure if it is because it is only found in the center of bones, or if because there isn't anything else quite like it in the culinary world.  My personal journey with marrow began almost 2 years ago, as ordered some small veal bone from an Amish farm.  While veal bones are certainly more expensive than regular beef bones, I figured that the smaller the bones, the easier it would be for me to get accustomed to eating the rich, gelatinous goodness found in their center.  With an adventurous spirit and taste buds, marrow quickly grew on me, and it as not long until I was thoroughly enjoying a big stack on my plate once a week.  Of course, not everyone is like myself.  Sometimes it takes a bit of time and effort before they learn to embrace marrow for all that it is worth, which is what got me thinking and creating today's recipe.  Yes, using a long, skinny spoon to scoop the marrow out of large beef bones can be intimidating and rather odd at first.  However, what if I changed the way people saw marrow by changing its appearance and form?  Well, that is exactly what I decided to do in today's recipe.  While there is no actual dairy in my herbed bone marrow butter, the consistency and taste is equivalent to the finest of butters. That being said, if you can tolerate butter and wish for it to be in the recipe, simply use half marrow and half butter for an equally decadent condiment.  Overall, you can do anything you wish with this marrow butter.  Whether slathered over a baked spaghetti squash, used to sauté greens, mixed with roasted vegetables (before or after roasting), or stuffed into a roasted turkey or chicken thigh, there is truly no wrong way to use it.  That being said, for more clarification on how I got 1 cup of bone marrow, be sure to read the recipe notes below.  On a completely different note, for those of you looking for more nose-to-tail recipes friendly to AIP, Keto, Low-FODMAP, and low-histamine guidelines, be sure to stick around for my organ meat e-book release less than a month away!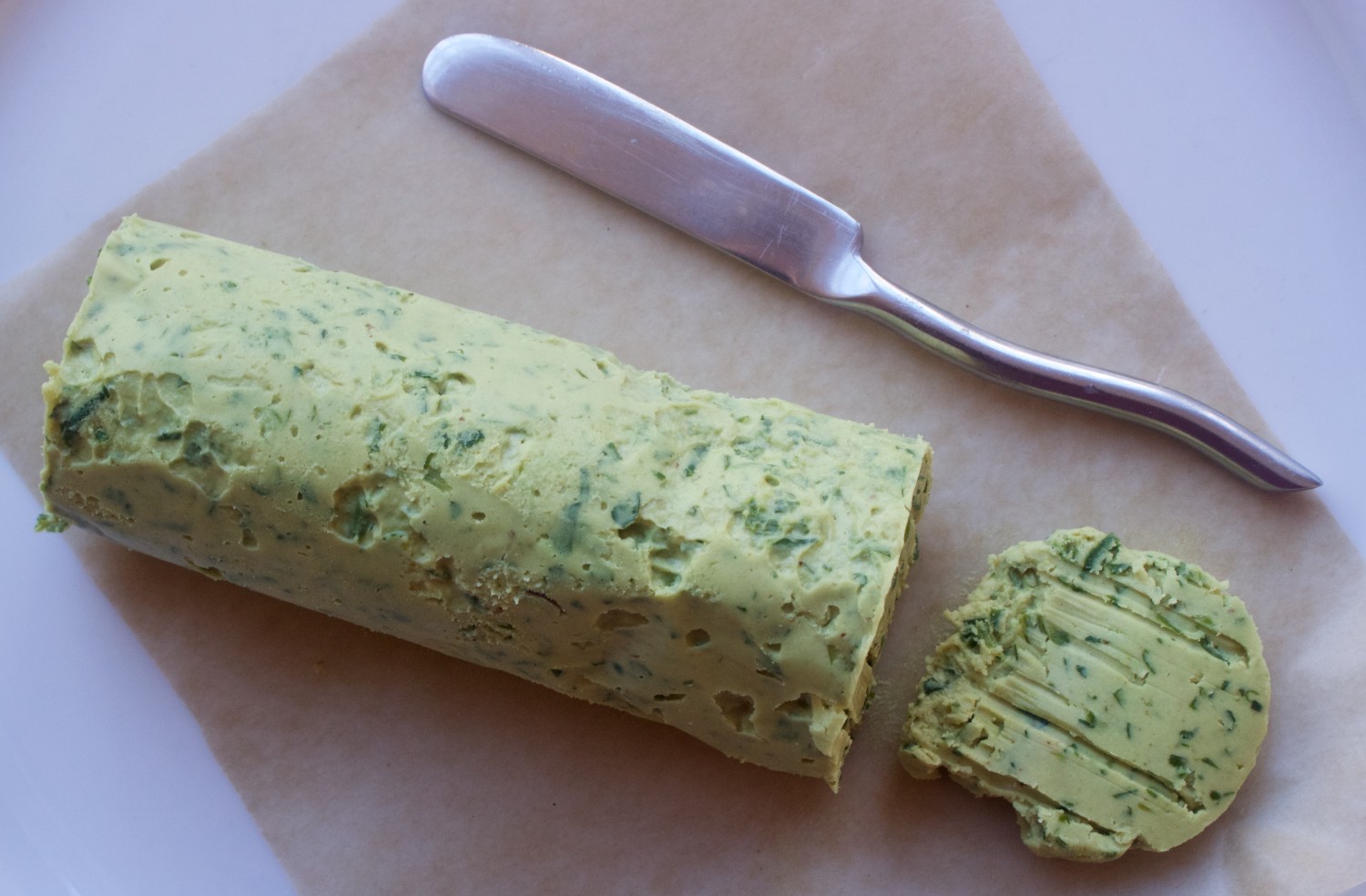 Herb Bone Marrow Butter
(Makes 1 log)
1 cup cooked bone marrow
1/4 cup chopped fresh chive
1/4 cup chopped fresh parsley
1/4-1/2 tsp sea salt
Process
Cook bone marrow according to directions, then scoop marrow and the fat that has leaked out of the bones into a small bowl, placing in the fridge to set until hard.
Once hardened and cooled, scoop marrow into a food processor, pureeing until whipped and smooth.
Add in herbs and sea salt, pureeing again until just combined.
Scoop the herbed marrow onto a large sheet of wax paper.
Roll the marrow into a log in the wax paper and twist both ends to seal the paper, then tie string or rubber bands on each end to keep the paper sealed and twisted.
Place the marrow in the fridge or freezer to set, then use as desired.
Recipe Notes
How many marrow bones you use will depend on their size.
I cooked my marrow in an Instant Pot, set on the pressure cooker mode, for 9 minutes. This allowed the marrow to cook and extra fat to be released. I used both the marrow inside the bones and the fat that seeped out from the bones while cooking.
John 14:18 ""I will not leave you as orphans; I will come to you. "