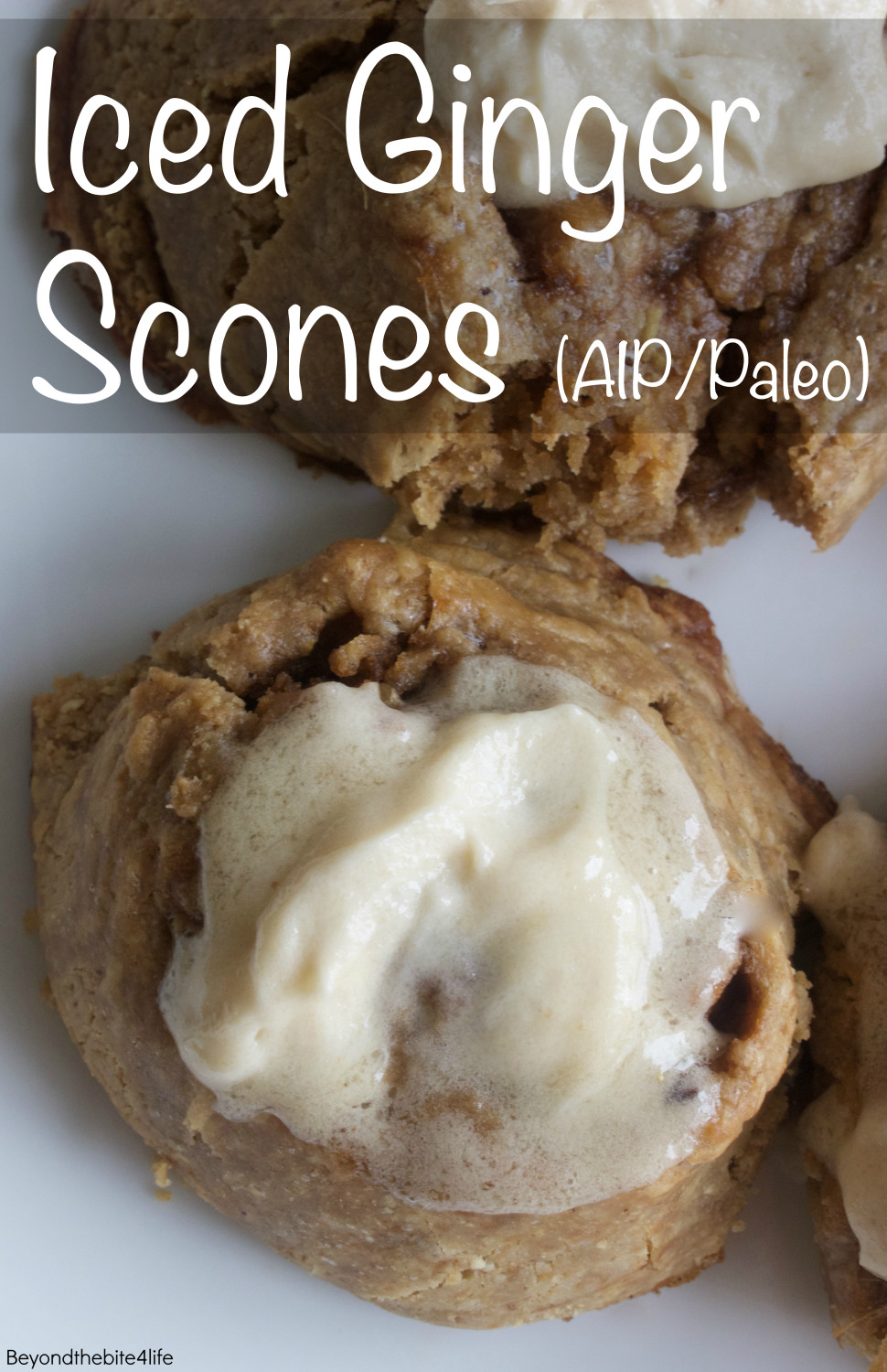 I'm a little late on the sweet-treats train, as yesterday was Easter.  However, I've been a bit busy lately with finishing up my quarter in school (we begin again April 4th), and I simply wanted to take an electronic break.  So, today's recipe will just have to be for another special occasion in your future. I've made soda bread, cinnamon rolls, muffins, cakes, cookies, and more, however, I have never tackled a scone recipe, until today.  Scones are a pastry that originated from Scotland, where they were originally a type of quick bread made with oats and ingredients of the sort. They then became very popular in England after the Duchess of Bedford fell in love with them.  This trend has continued throughout the decades, as scones are lower in sugar and great served at breakfast, brunch, and even dessert, with a nice cup of tea or coffee (if that is your kind of thing).   That being said, the addition of mix-ins and icing is certainly an all-American touch, as British scones are typically made with much less sugar and kept plain to then be topped with plenty of jam or preserves.  Sometimes they will have added cheese, currants, or raisins.  Most all American scones on the other hand, have a bunch of mix ins such as dried fruit, chocolate, nuts, or in the case of today's recipe, ginger and blueberries.  Overall, scones they are one of the most versatile pastries out there, which is why I decided to finally tackle them and make an Autoimmune Protocol friendly version. Please enjoy!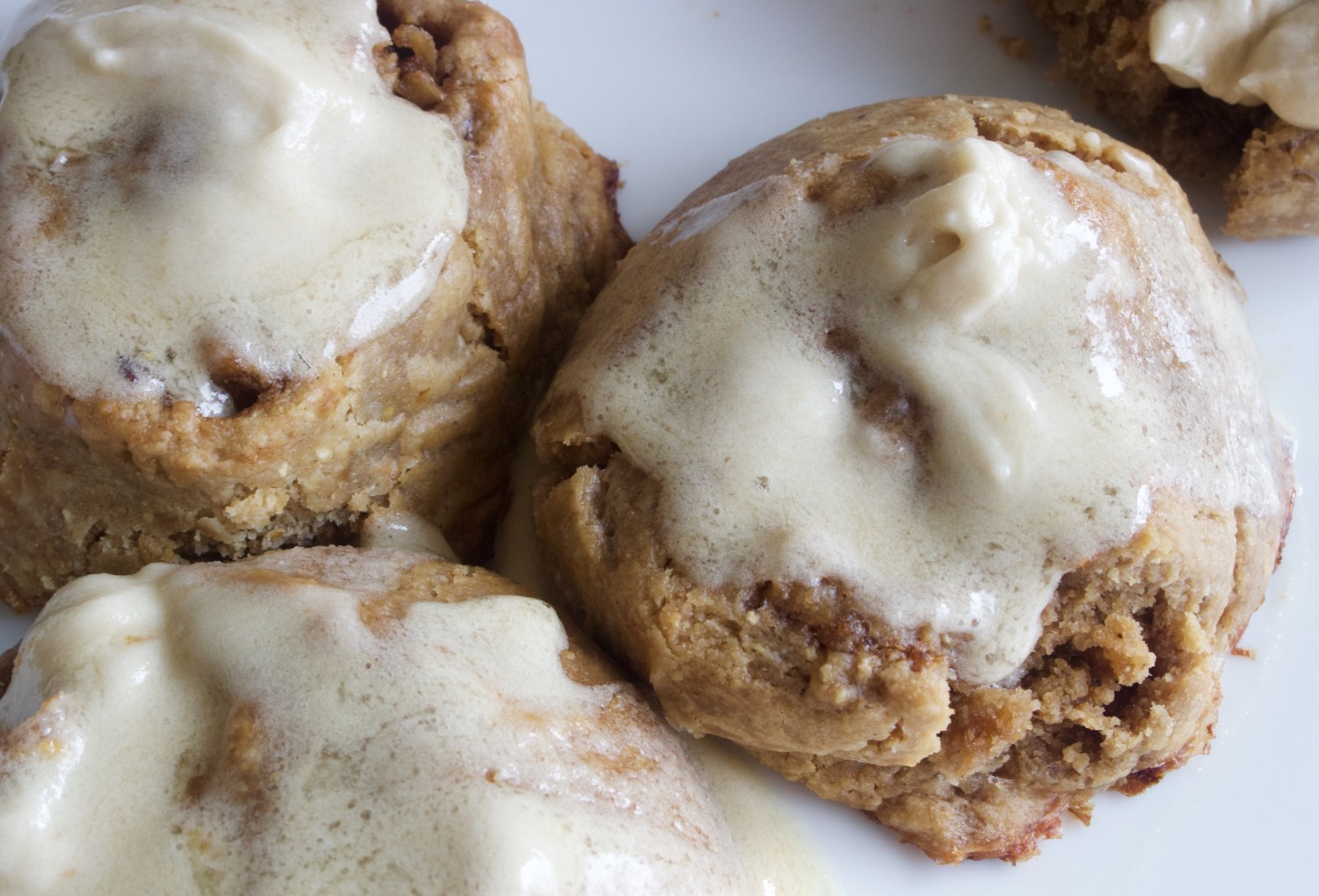 Cassava and Tigernut Flour Ginger Scones
(Serves 6-8)
Scone Ingredients
1 cup Otto's cassava flour
1/2 cup pureed green plantain
1/2 cup non-hydrogenated palm shortening
1/2 cup maple sugar
1 tbsp grain free baking powder
1/2 tsp sea salt
1 tsp vanilla extract
1/2 cup full fat coconut milk
Filling Ingredients
1/2 cup maple sugar
1/4 cup pure coconut cream
1/4 cup room non-hydrogenated palm shortening
1/4 cup fresh ginger – minced
1 tbsp ground ginger
1/4 tsp sea salt
Icing Ingredients 
1/2 cup non-hydrogenated palm shortening
1/2 cup full fat coconut milk
1/2 cup maple sugar
1/4 cup coconut flour (or) cassava flour
1 tbsp ground ginger
1/4 tsp sea salt
Process
To make the scone dough, pulse together cassava flour, tiger nut flour, maple sugar, baking powder, and sea salt in a food processor.
Next, drop in cold lard 1 tbsp at a time, pulsing until the mixture has become the texture of sand.
Add in pureed green plantain, vanilla extract, and coconut milk,  pulsing until just combined, then scoop the dough out onto a large piece of parchment paper.
Flatten the dough into a rectangle and cover with another piece of parchment, placing in the fridge to chill.
While the dough is chilling, make the filling by pureeing the shortening, maple sugar, fresh and ground ginger, coconut cream, and sea salt in a food processor until smooth.
Once chilled, remove the dough from the fridge and use a rolling pin to roll it out to a large, 1/4-1/8th inch thick rectangle.
Preheat oven to 375 degrees.
Spread the past evenly across the rectangle of dough, then sprinkle remaining tbsp of chopped ginger over it.
Starting from the short end, roll the dough into a long log, then cut into 6-8, like-size rolls, placing them on a parchment lined baking sheet, and putting in the preheated oven to bake for 25-30 minutes until golden brown around the edges.
While the scones are baking, prepare the frosting by pureeing everything but the coconut or cassava flour in the food processor until combined, then add in the flour and allow to puree until whipped and smooth.
Remove the scones from the oven and allow to cool slightly before dolloping with frosting and serving.
Recipes Notes
You can get both the coconut cream and milk by chilling 1 can of full fat coconut milk in a fridge overnight.
Reduce the sugar to 1/4 cup if you want a less sweet scone.
1/2 cup of arrowroot flour or Otto's cassava flour can replace the coconut flour in the frosting.
1 Timothy 2:5-6  "For there is one God and one Mediator between God and men, the Man Christ Jesus, who gave Himself a ransom for all, to be testified in due time."