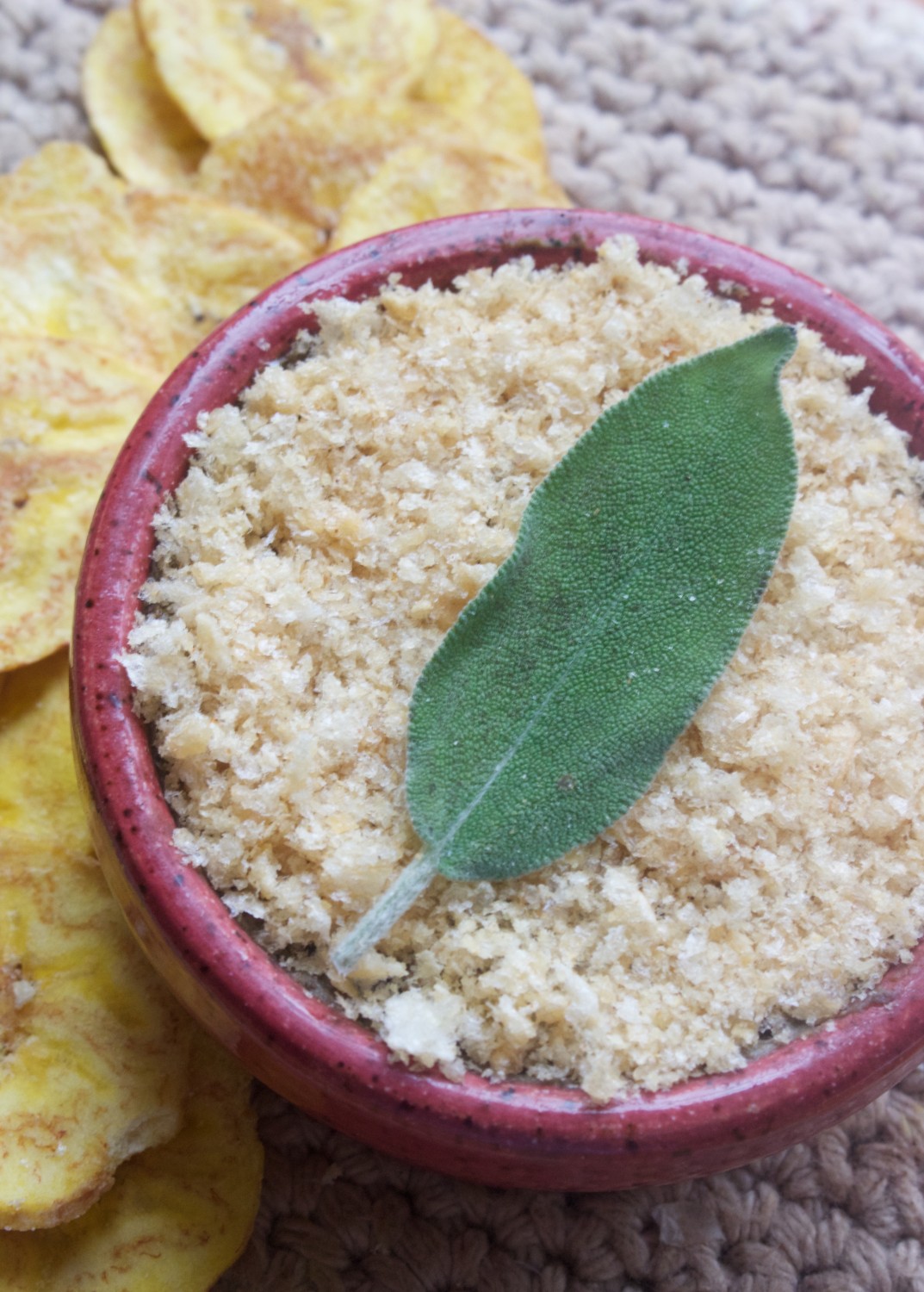 I have become a sucker for pate.  This is probably due to the creamy texture and rich taste, a combination that is truly hard to beat.  This past fall, my family purchased a whole head (heads and all), from local farmer friends.   On top of all of the amazing nose-to-tail cuts that we got from the pig, the farmer also gave me a bunch of liver for free (BONUS!).  Due to their kind generosity, our freezer is packed full of pork liver, so much so it is almost a bit overwhelming.  While I eat liver at least 3 times a week, I have yet to put a dent into the pounds and pounds that we have.  Therefore, I decided to make a pate recipe out of it, as a single batch uses 1 lb (i.e. 1 package of the many).  While I've previously made an Asian and Herbed Pate, I decided to combine the two into one recipe with the use of ginger and sage together.  Overall, the pate has quite an unique and delicious flavor profile.  There is a subtle earthiness from the liver and sage, while the fresh ginger adds a bit of zip and zing to each bite.  While the pork rind topping is optional, it adds a nice, light crunch to the otherwise nutrient and flavor dense pate.  I served the pate to my father, who enjoyed it with plantain chips, while I personally ate some using roasted nori sheets.  All in all, you can't go wrong with this pate.  Whether it is served as an appetizer, snack, breakfast, or lunch, anything from sweet potato chips, cucumber slices, raw carrot sticks, or even roasted veggies can easily be dipped in this pate to make for a delicious and nutritious dish.  If you are interested in more out-of-the-box organ meat recipes, be sure to check out my new e-book, the Organ Meat Makeover!

Ginger Sage Pork Liver Pate
(Serves 4-6)
Ingredients
Process
In a large skillet, heat 2 tbsp of lard on medium heat and once hot, cook pork liver until no longer pink in the center.
In a food processor, pulse together sea salt, ginger, and sage leaves until broken down, then add in remaining pork lard.
Once the liver has cooked through, add it to the food processor, letting it run until broken down, then puree in bone broth until smooth.
Scoop the pate into desired serving dishes and place in the fridge to set.
To make the topping, mix together ground ginger and pork rinds and press onto the top of the pate, then garnish with a fresh sage leaf if desired. *Do not top the pate until set orals the pork rinds will get soggy.
Revelation 7:17 "For the Lamb in the center of the throne will be their shepherd, and will guide them to springs of the water of life; and God will wipe every tear from their eyes."