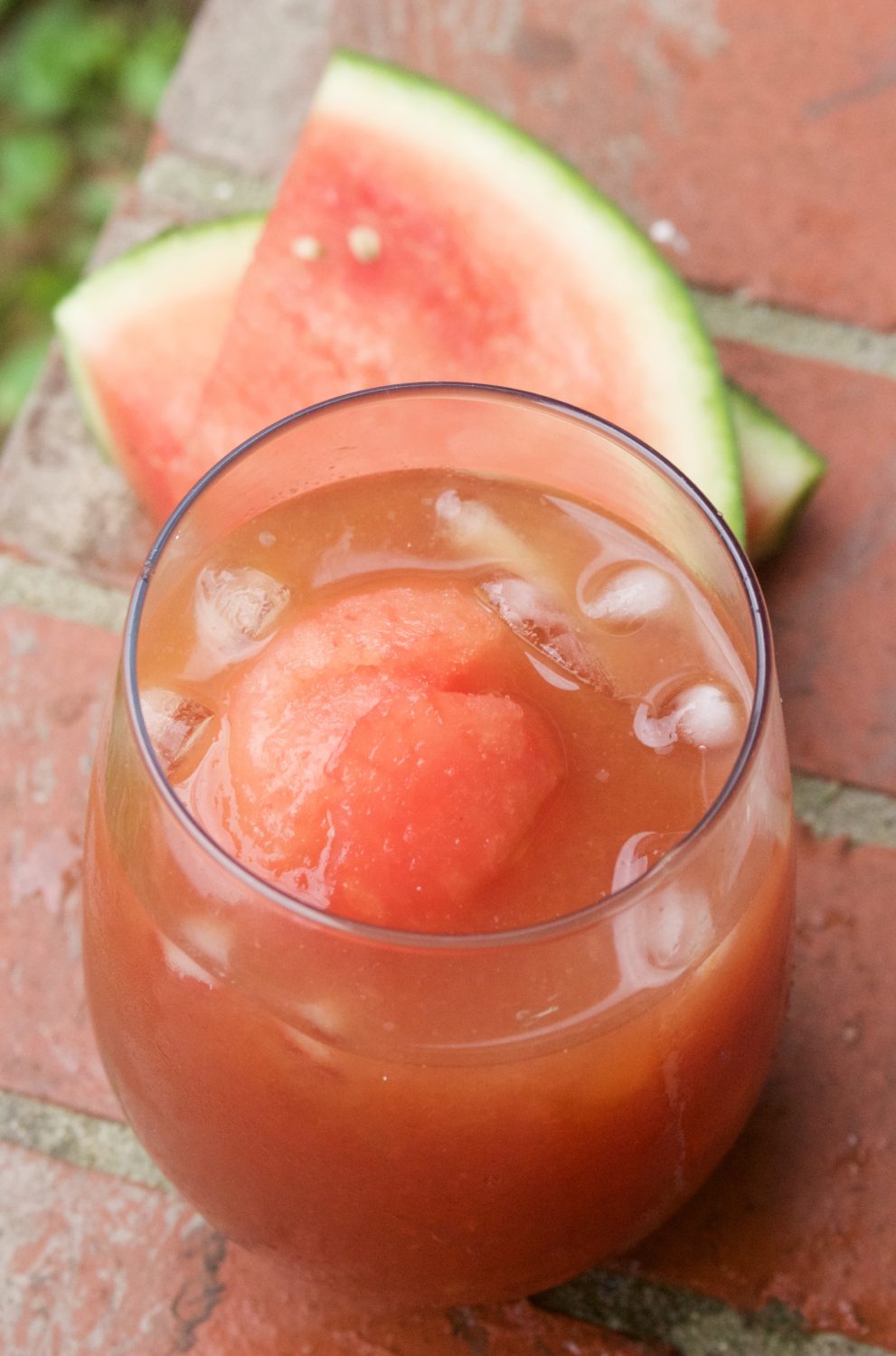 This year is my first summer in Nashville.  Just as I have been told for years prior to moving, it gets HOT, so hot it's pretty much impossible to eat outside without feeling queasy.  Therefore, I decided to keep things light and refreshing for the household and make some limeade, or lemonade, as some would say.  If you cannot tell by the pictures, this drink is extremely thirst quenching.   Everyone in the house loved it, especially since I served it while the boys were in the garage-turned-recording studio, sweating their butts off playing drums and keyboard.  No one could get enough, and it was gone before I could blink! Exactly what I wanted. If you do not have watermelon, I would imagine any other melon, or even berry, such as strawberry, would taste fantastic!   Overall, this watermelon limeade is the perfect summer drink for anybody.  So sit back, relax, sip up some cold goodness, and try not to melt in this hot summer heat (which, by the way, I do love. No complaining here!)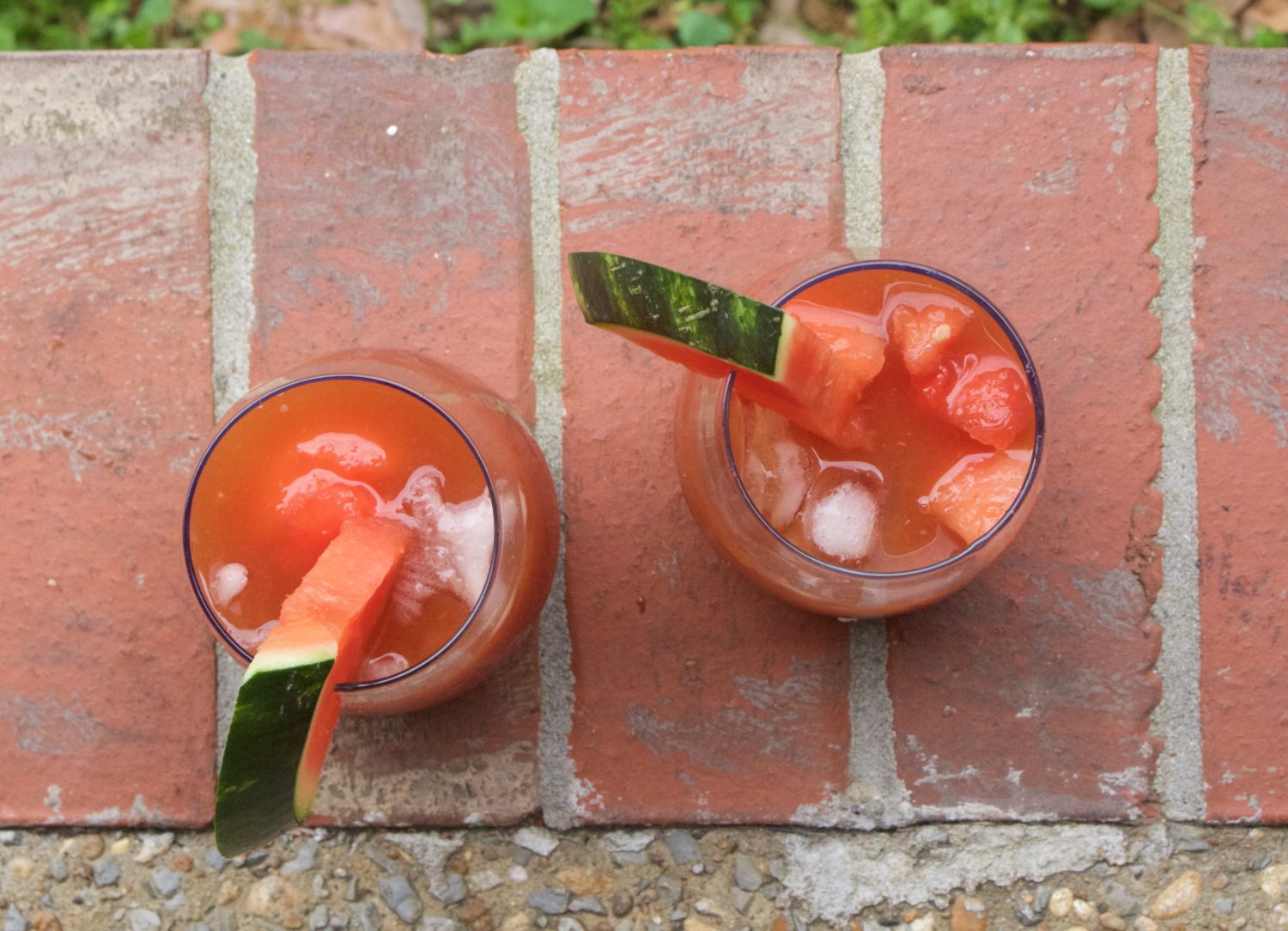 Watermelon Limemade
(Serves 6-8)
Simple Syrup
1/2 cup water
1/2 cup coconut sugar
Limemade 
6 cups watermelon – scooped out from one very large melon
3/4 cup lime juice
3-4 cups cold water
Watermelon Ice Cubes
1-2 cups watermelon cubes or balls (using a melon baller)
Process
Place simple syrup ingredients together in a small sauce pot and allow the mixture to come to a simmer, allowing to cook until sugar has dissolved in the water.
To make the limeade, blend the watermelon until smooth, then filter through a fine mesh sieve and return to blending agent.
Pour in lime juice and simple syrup, into the watermelon and blend until smooth, then pour it into a large pitcher, finishing off with the cold water and stirring to combine.
Make the watermelon ice cubes by cutting watermelon into cubes or balls using a melon baller and placing them in the freezer to freeze until solid.
Serve each glass of watermelon limemade with 1-2 frozen watermelon ice cubes, a long with 4 regular ice cubes.
Psalm 121:7-8 "The Lord will keep you from all harm— he will watch over your life; the Lord will watch over your coming and going both now and forevermore"a