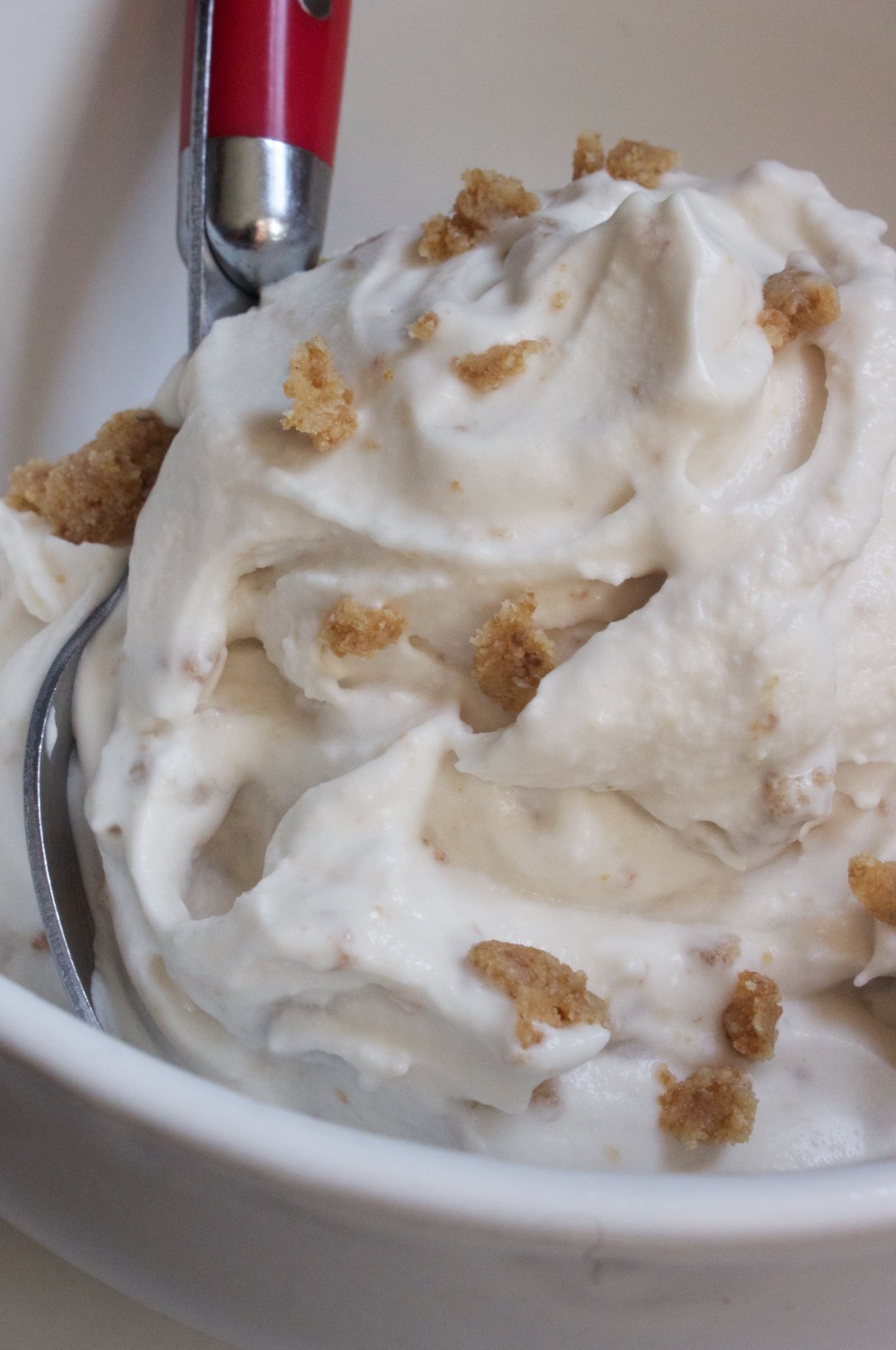 It is never too early to start working on killer ice cream recipes for the summer. In fact, I begin messing around with this cookie dough ice cream this past March when we had a few 70-80 degrees here in TN.  I have always been a huge fan of cookie dough, because, well, who isn't? Add that creamy, sweet, cookie-deliciousness to ice cream, and you've got one dang amazing treat.  Because I cannot eat chocolate due to mast cell induced histamine issues, I decided to go with a simple sugar cookie dough instead of the typical chocolate chip cookie dough.   My goal was to make it just as scrumptious, and man, did I succeed.  It is a rather rich ice cream, so be sure to have friends around to share it with, as devouring the entire batch yourself probably won't leave you feeling to spiffy. Overall, this ice cream is sure to satisfy all your cravings for a cool treat this summer.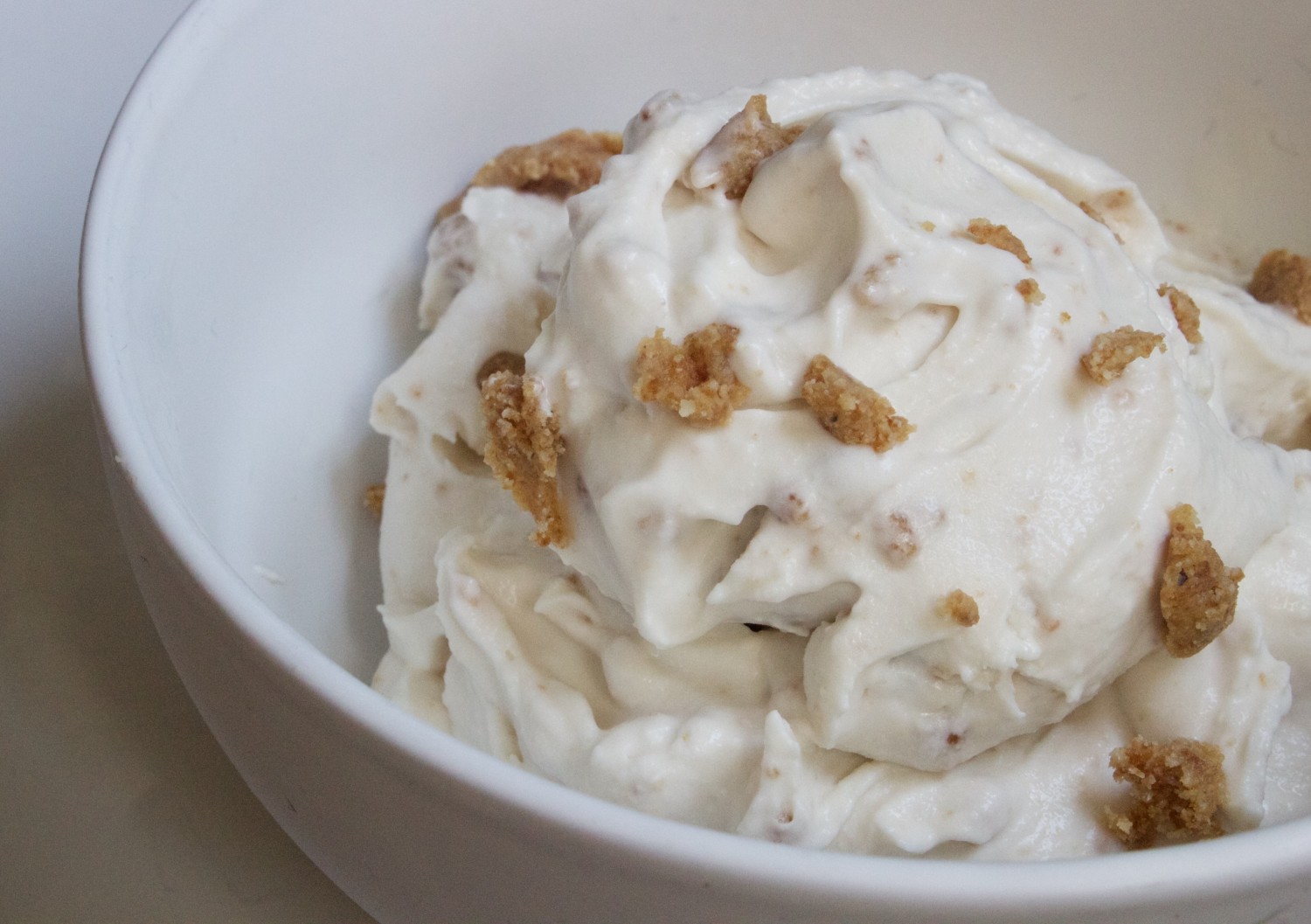 Vanilla Sugar Cookie Dough Ice Cream
Ice Cream Ingredients
21 oz of full fat coconut milk (1 1/2 cans)
1 tbsp vanilla extract (or) powder for AIP
1/2 cup coconut sugar
4 egg yolks (omit for elimination phase AIP)
Dash of sea salt
Cookie Dough Ingredients
Process
Whisk together coconut milk, vanilla, sea salt, and coconut sugar in a sauce pot over medium-low heat until sugar and salt have dissolved.
If using, break the egg yolks into a separate mixing bowl and slowly temper in 1/2 cup of the warmed coconut milk, whisking vigorously to ensure the eggs do not scramble.
Whisk the tempered egg mixture back into the sauce pot and remove from the heat, allowing to cool completely before churning.
To make the cookie dough, use a food processor or hand mixer to combine cream the coconut sugar, vanilla extract, and fat of choice.
Whisk together the dry ingredients and add to the wet mixture, mixing until a dough has formed.
If the dough is too wet, stick in the fridge to firm up, otherwise create bite-size pieces of cookie dough with your fingers, placing them on a platter to later drop into the ice cream.
Once the coconut milk mixture has chilled, pour into prepared ice cream machine and churn 10-15 minutes until beginning to thicken, then slowly drop in the cookie dough bites, allowing the mixture to churn another 5-10 minutes until the consistency of soft serve.
If you would like your ice cream harder, scoop into a shallow dish and place in the freezer.  Otherwise, serve ice cream as is and enjoy.
Recipe Notes
Almond flour can be used in replace of the tigernut flour.
Make keto-friendly by subbing out the sugar with your favorite sugar substitute and use a low-carb flour such as almond, in place of the cassava and tigernut.
Psalm 56:4 " In God I will praise his word, in God I have put my trust; I will not fear what flesh can do unto me."