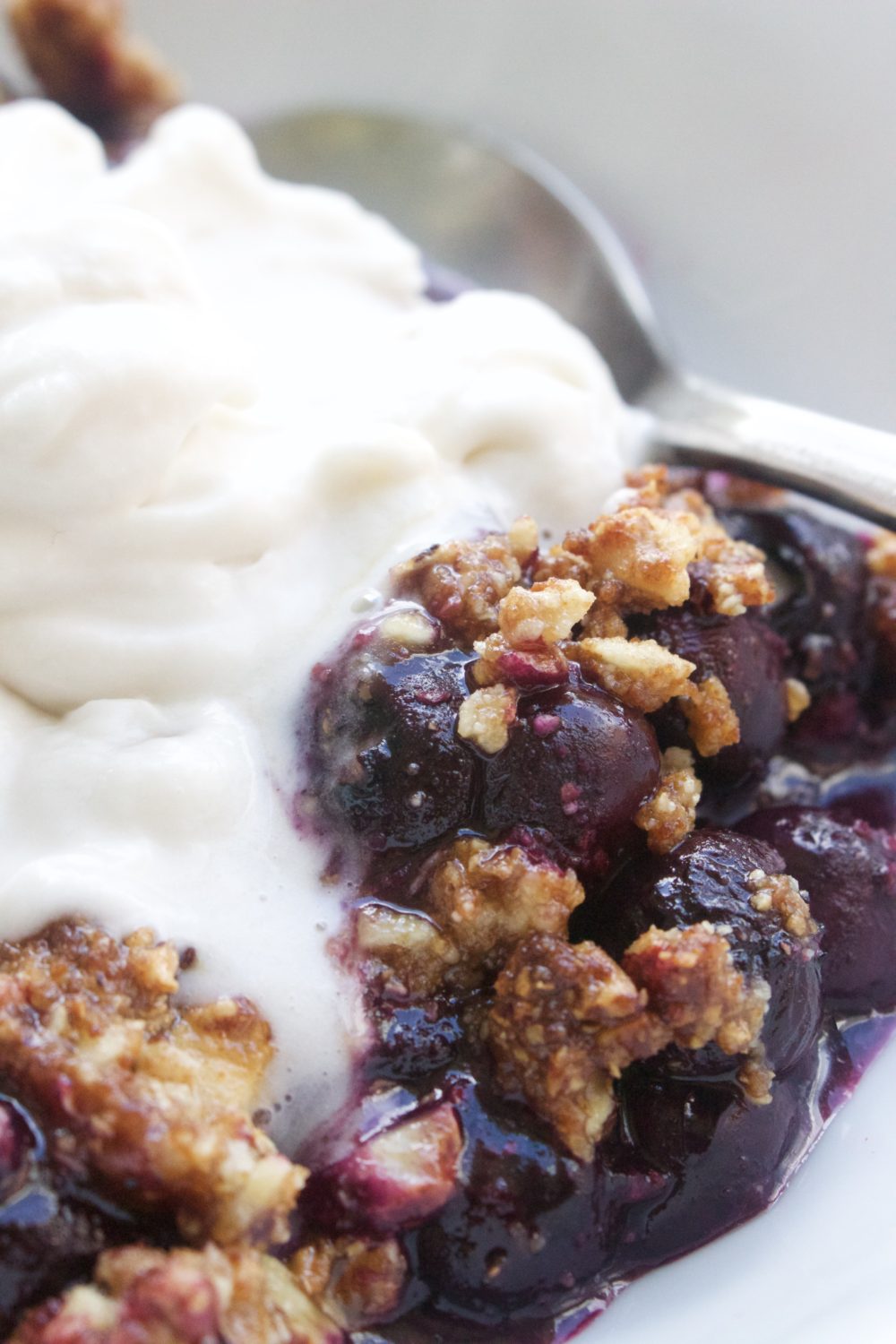 We all have dishes that our friends or family made for us growing up that automatically take us back to our childhood.  There are quite a few from my mother, specifically, that bring back an abundance of happy memories.  One of these is  blueberry crisp. Therefore, with a few new bags of Organic Gemini products on hand, I decided to replicate my childhood favorite.  If you are new to tigernuts, they are not a nut at all, rather a starchy tuber grown throughout the Mediterranean and surrounding locations.  They are rich in prebiotics, which are ultimately responsible for keeping your gut bacteria happy.  Today's recipe uses both tigernut flour and sliced tigernuts, the latter being both very similar to oats in both texture and taste.  Overall, the recipe could not be easier, and the end result is a sweet, oozing, berry-full dessert that is sure to please anyone.  I decided to amp things up a little and serve mine with some coconut whipped cream, which I have included below in the recipe notes.  This cool, sweet, and creamy topping highlights the crunchy topping and bursting berries underneath quite well, turning it into a scrumptious dessert for your Fourth of July!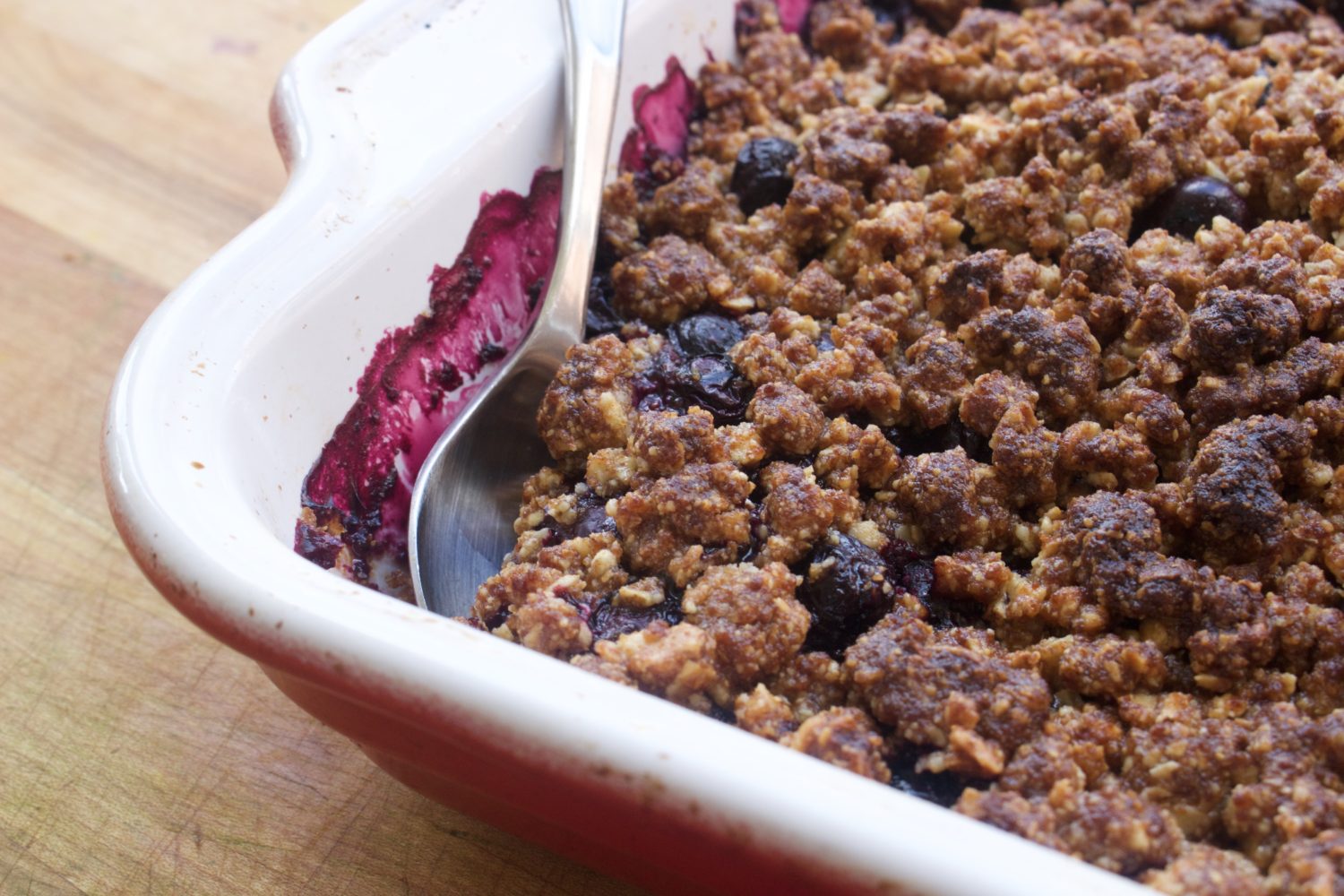 Blueberry Crisp
Print Recipe
(Serves 12)
Ingredients
3/4 cup coconut sugar
1/4 tsp sea salt
1/2 cup + 2 tbsp non-hydrogenated palm shortening
3 pints fresh blueberries
Process
Preheat oven to 350 degrees.
In a food processor, pulse together tigernut flour, tigernut flakes, coconut sugar, and sea salt.
Pulse in palm shortening until the mixture is crumbly and sticks together.
Place blueberries in a 8×8 inch square baking pan and cover with crumble topping.
Place in preheated oven and bake for 35-45 minutes until top has browned and berries are oozing and bubbly.
Recipe Notes
Coconut whipped cream: chill 1 can of full-fat coconut milk overnight, then scoop out solids into a bowl, add 2-3 tbsp coconut sugar, and whip until fluffy.
Jeremiah 17:9-10 ""The heart is deceitful above all things, And desperately wicked; Who can know it? I, the Lord, search the heart, I test the mind, Even to give every man according to his ways, According to the fruit of his doings."