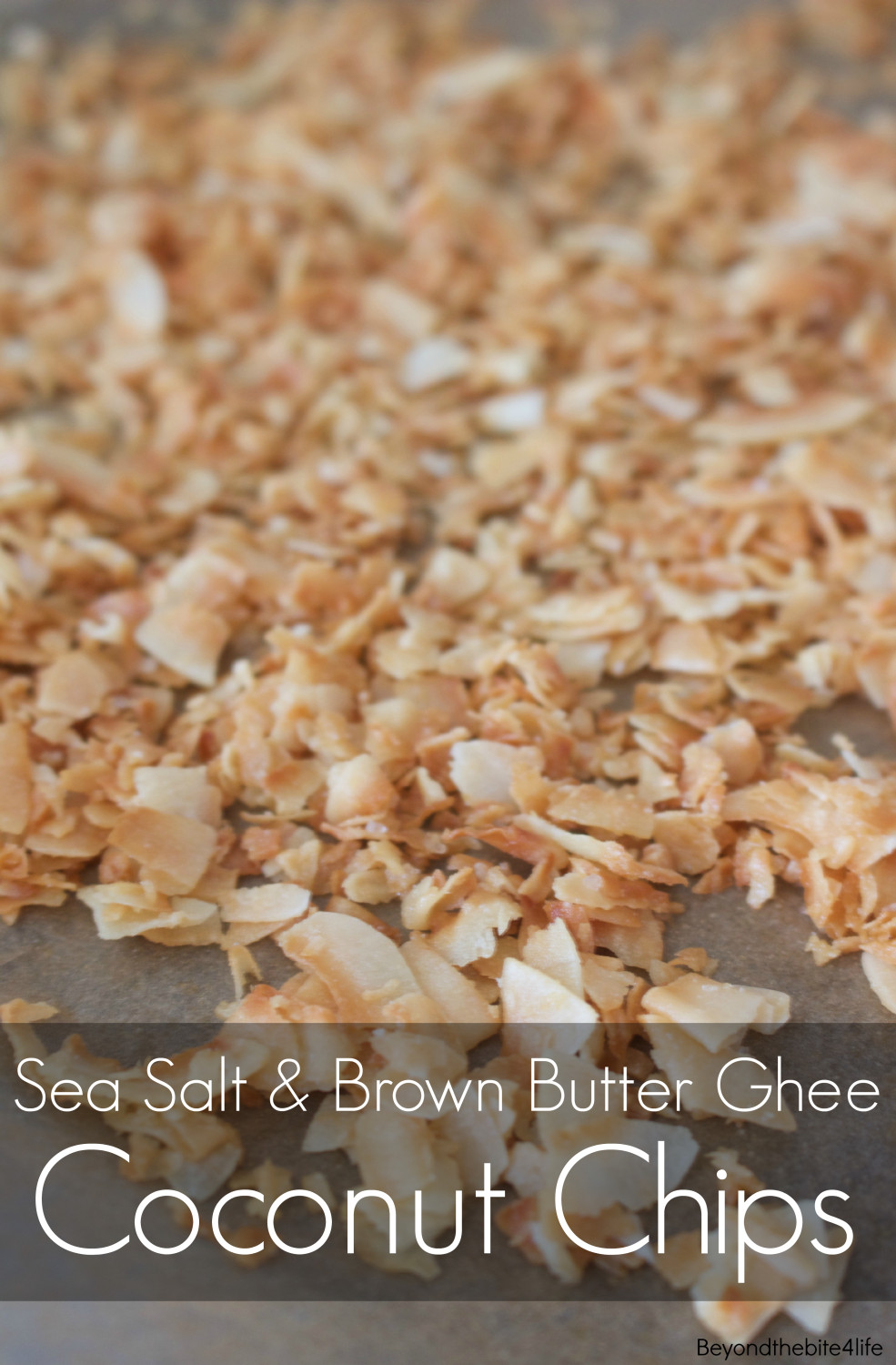 This coming Monday is Halloween, and while I do not necessarily "celebrate" this day, it sure is a great excuse to share a candy-themed recipe with you all.  For some, Halloween comes with great temptations, as there is candy anywhere and everywhere.  Yet for others, those cravings for overly-sweet sweet treats has come and passed.  Regardless of what category you might fall into, these homemade coconut chips are the perfect thing to reach for when the candy is flowing all around you.  I'm not entirely sure what it is about this crunchy, and slightly sweet snack, but they are simply amazing.  If you have ever had Tinstar Food's brown butter ghee, just knowing that it is in this recipe should be enough to convince you it is amazing.  Yet if you haven't, let me just say that it is like liquid caramel that you can bake with, cooke with, or eat out of the jar sprinkled with sea salt, as it is simply that good.   However, if you add sea salt, a touch of maple sugar, and the crispy crunchy texture of toasted coconut to Tinstar's brown butter ghee, not only do you have something that tastes good, but you have got one unbeatable flavor combination.  Of course, if you cannot have ghee, substituting coconut oil should result in an equally tasty coconut chip, as you still get the same beloved salty sweet flavor.  To make them keto friendly, simply use your favorite sugar substitute and go to town!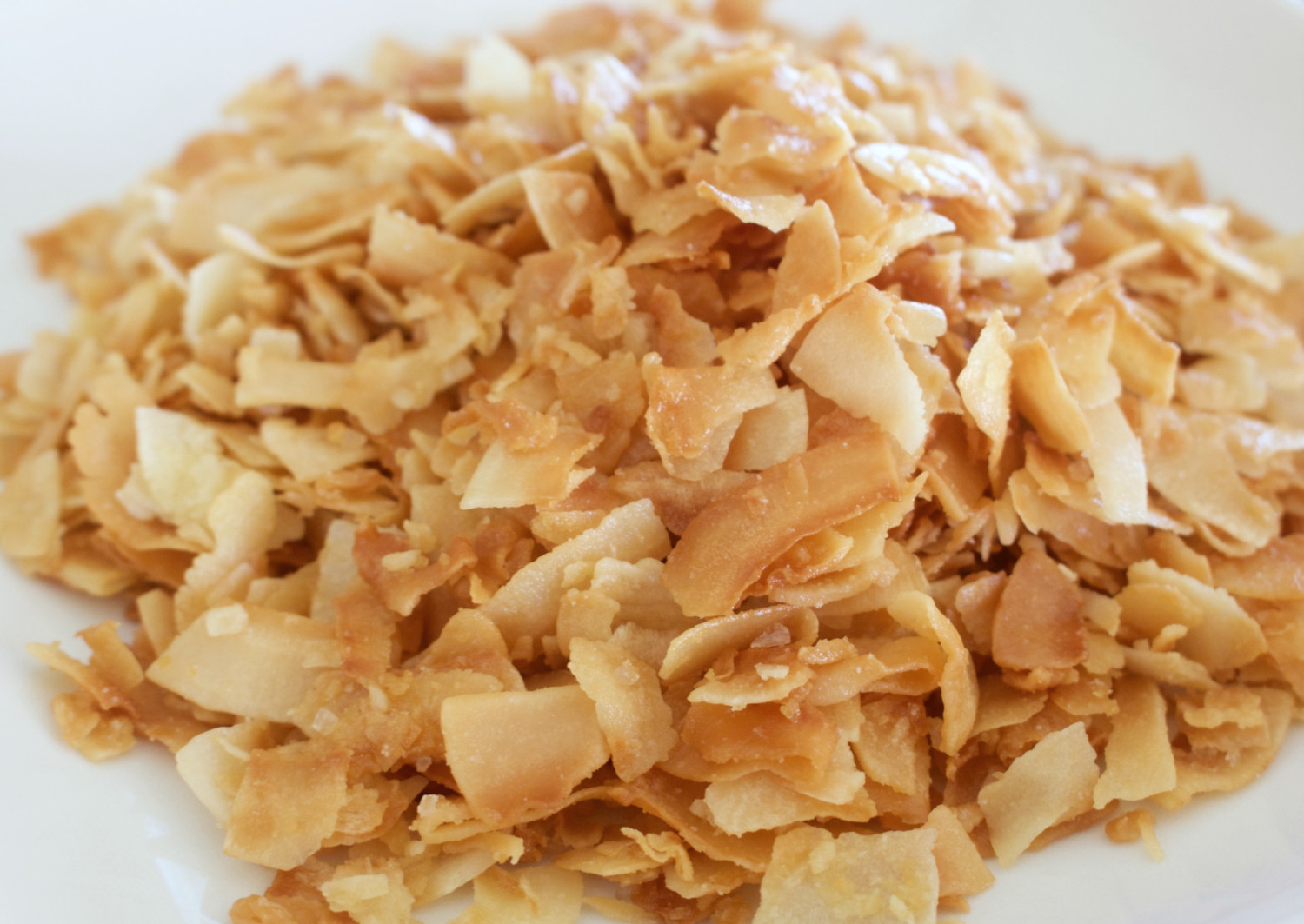 Sea Salt and Brown Butter Ghee Coconut Chips
(Yields 3 cups)
Ingredients
Process
Place coconut flakes, sea salt, and maple sugar in a bowl.
Melt ghee, poor over the dry mixture, and lightly toss until fully coated with hands.
Transfer coconut flakes to a parchment lined baking sheet and roast at 350 degrees for 5 minutes.
After 5 minutes check coconut flakes, and if they are not completely brown, cook for another 1-2 minutes, keeping an eye on them to make sure they don't burn.
Once brown, remove from the oven and move parchment paper off the baking sheet so that the flakes cool faster and get crisp.
Recipes Notes
If you have not introduced ghee on the Autoimmune Protocol, simply substitute coconut oil.
Ephesians 5:19-20 "Speaking to one another in psalms and hymns and spiritual songs, singing and making melody in your heart to the Lord, giving thanks always for all things to God the Father in the name of our Lord Jesus Christ"