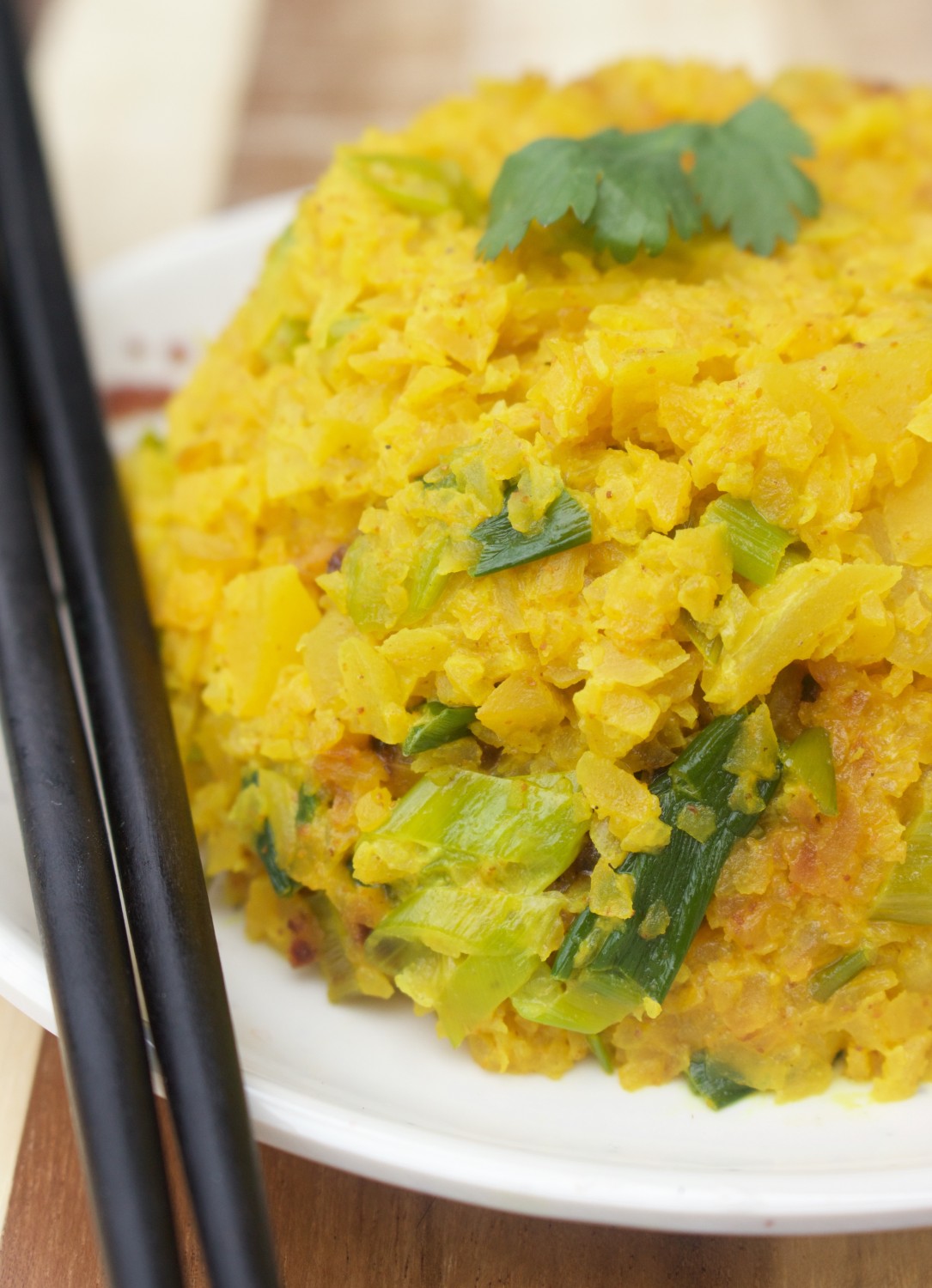 Today's recipe comes from an authentic cookbook covering all cuisines throughout the Far East.  Many of the recipes take many hours to prepare, as the typical cooking procedures are low, slow, and long.  However, this yellow rice is quite the opposite.  Once I laid eyes on the original, grain-based recipe, I was determined to make it into an AIP-friendly dish.  I used riced rutabaga, as the FODMAPs in cauliflower are still quite bothersome to my gut, which is why I also replace the typical diced onions and garlic for a bit of green onion.  Overall, I am thoroughly pleased to say both the texture and taste of this dish is very satisfying.  I served mine with Jo Romero's Lemon Chinese Chicken, which is the perfect addition to make the ultimate, comfort food kind of meal.  If you want to get truly authentic with your meal, serve your rice with sliced hard boiled egg, banana, roasted cashews, and a few coriander sprigs for garnish.  Last but not least, put everything in a bowl and slowly devour with chopsticks and a big smile on your face, because let's face it, it's just that good.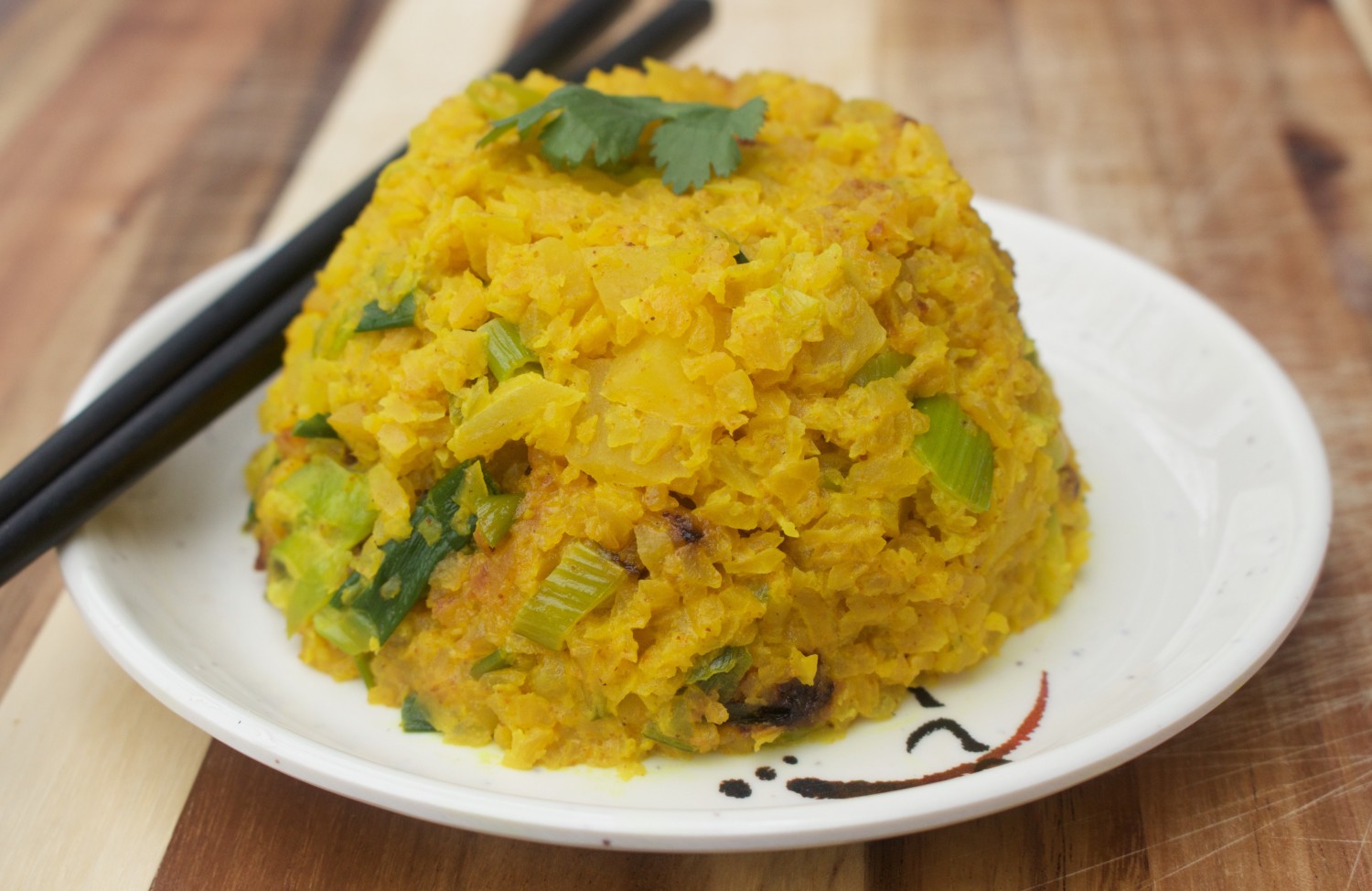 Yellow Lebanese Rice
(Serves 4-6) 
Ingredients
1 large rutabaga (4-5 cups total)
1 tbsp turmeric, ground
1 cup coconut milk, full fat
1 tsp sea salt
1 cup green onion, chopped
Cilantro, fresh
1 tsp lemon zest
2 tbsp coconut oil
Process
Peel rutabaga, cut into chunks, and pulse into rice-size pieces in a food processor.
Heat coconut oil in a large skillet over medium-low heat, stir in the turmeric powder until fragrant and then add in riced rutabaga.
Sprinkle with sea salt and toss around until the rutabaga is fully coated in the turmeric, allowing to sweat for 2-3 minutes.
Sprinkle in chopped green onion, turn the heat to medium-high, and pour in the coconut milk, allowing the mixture to come to a simmer and cook for another 2-3 minutes, then cover the pan and allow to cook a remaining 4 minutes until coconut milk has evaporated and rutabaga is soft.
Remove and garnish with chopped cilantro.
1 Corinthians 13:1 "If I speak in the tongues of men or of angels, but do not have love, I am only a resounding gong or a clanging cymbal."