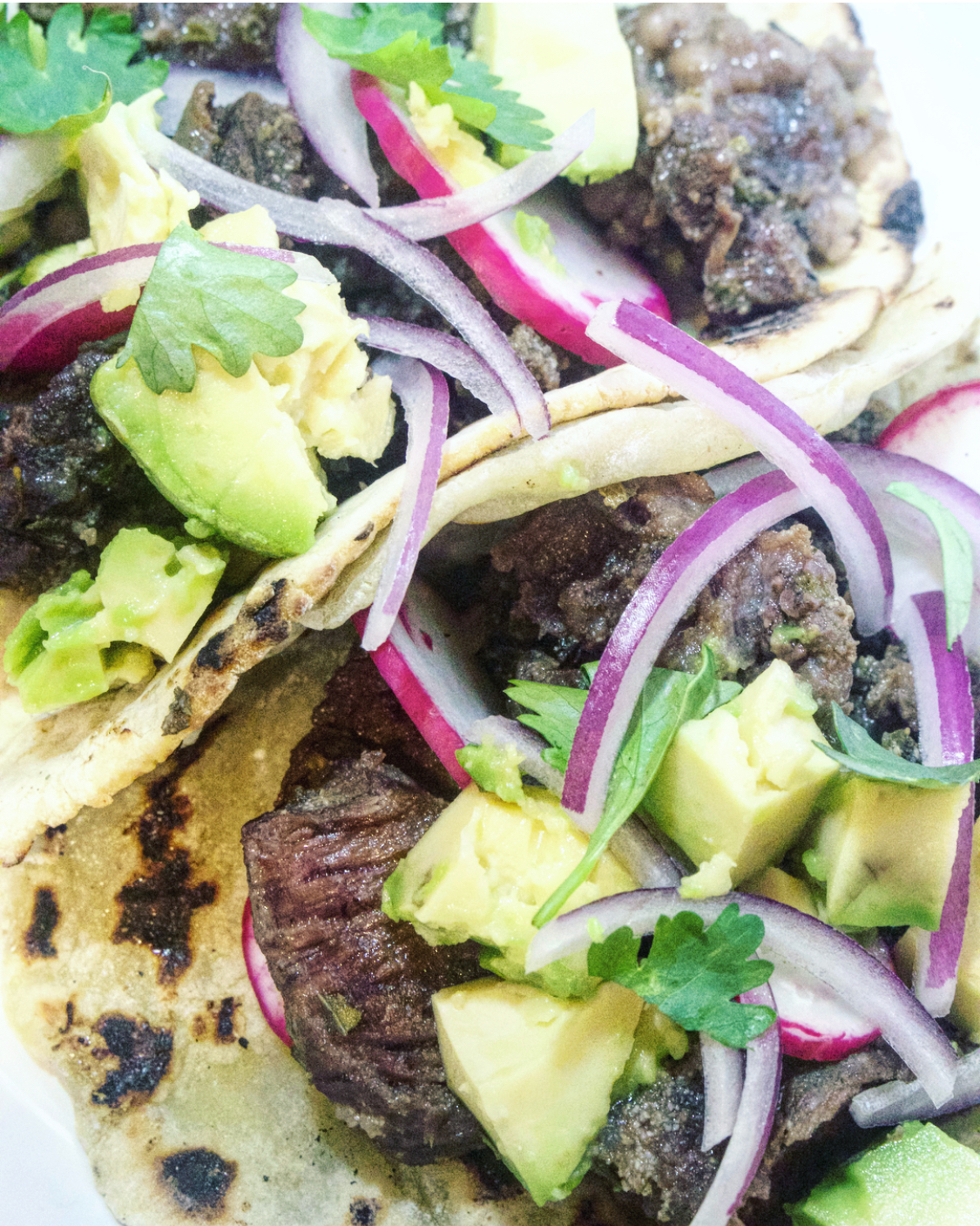 We eat a lot of tacos in my house.  Beef tacos, egg tacos, chicken tacos, and so on and so forth.  If you can put it in a tortilla (or lettuce wrap), we're eating it.  Today's recipe is one that features a dish my family and I have been eating on a regular basis for some time now.  Before I dive into the specifics of the recipe, let's just get one thing straight, beef cheek is amazing.  Never tried it?  You're missing out.  Not only does it contain a TON of collagen and yummy fat, when cooked right, it becomes tender and succulent.  If you're craving a fatty steak but don't want to break the budget, go for cheek.  Beef cheek is about a quarter of the price than my all-time-favorite cut of beef: ribeye.  While my husband cooks a KILLER ribeye, eating them all the time isn't really realistic at this point in life. Therefore, I decided to start experimenting with beef cheek.  I've made it a variety of different ways, however, this recipe is definitely the household favorite.  It's simple, earthy, succulent, and just plain satisfying.  Not only that, but it is a meal that is perfect for when you are in a time crunch.  I can't tell you how many times I have made beef cheek on nights where I am either too exhausted to cook, or simply don't want to spend all my time in the kitchen.  Just set it, forget it, and once cooked, serve over my homemade AIP-friendly tortillas (coming soon) or, my personal favorite, on iceberg lettuce cups.  Enjoy!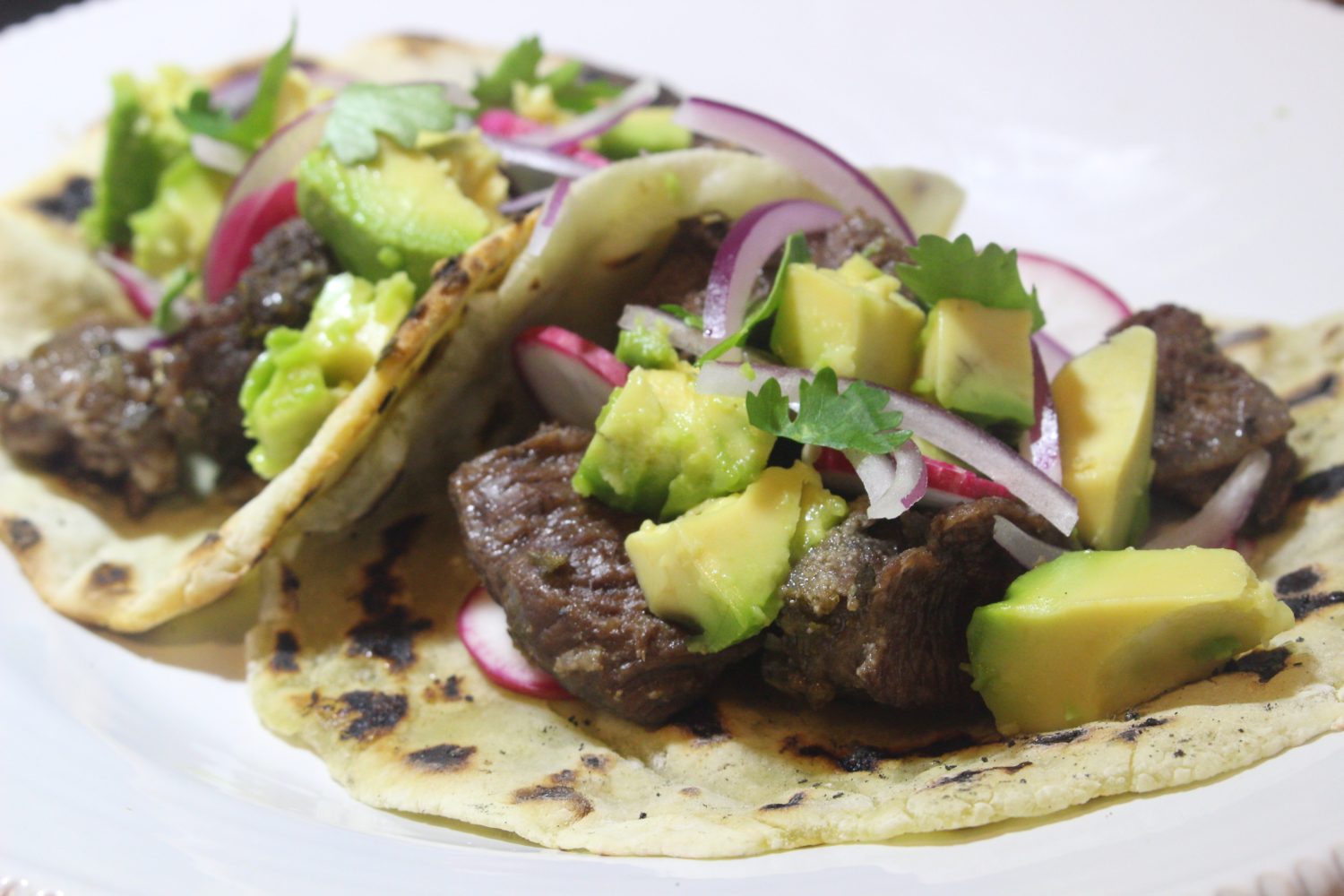 AIP Beef Cheek Tacos
Serves 4
Ingredients
2-2.5 lb beef cheek
2 tbsp olive oil
2 oz Bragg's apple cider vinegar
3 cups homemade bone broth
2 tsp sea salt
1 tsp ground ginger
1.5 tbsp Mexican oregano flakes
1.5 tsp ground garlic
1.5 tsp granulated onion
Sliced red onion, for serving
Sliced pink radish, for serving
Avocado, for serving
Fresh cilantro, for serving
Fresh lime, for serving
Process
Cut beef cheek into like-size pieces
Place in the bowl of an Instapot and cover with olive oil, sea salt, ginger, oregano, garlic, and onion.
Pour in apple cider vinegar and bone broth, cover, and cook on meat/stew setting for 20 minutes.
Remove the Instapot bowl from the heat, chop into bite-size pieces and serve with red onion, radish, avocado, cilantro, and a squeeze of lime!
Psalm 119:165 "Great peace have those who love your law, and nothing can make them stumble."