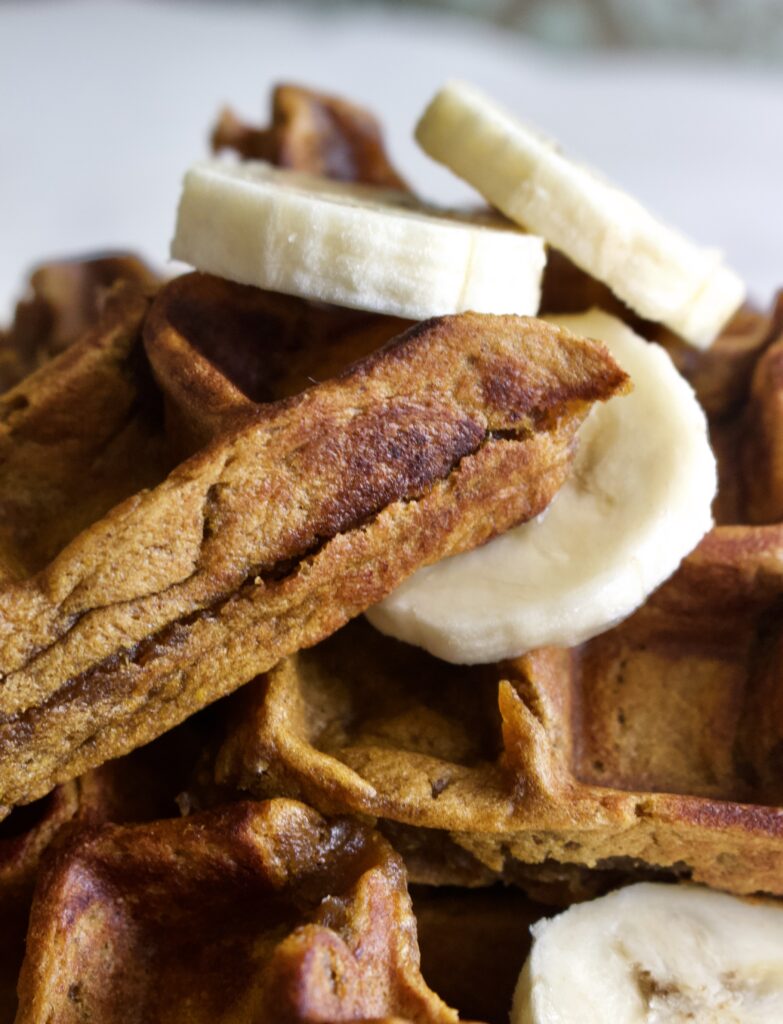 I love shopping at grocery stores like Whole Foods and the local Turnip Truck because the brands they carry excite me and I love to see what is new on the shelves. But you know what I love more? The clearance produce rack at my local Kroger. For just 99 cents a bag I am able to diversify my families diet without braking the bank. It is awesome (and half the time it is organic too!). This past week, as this recipe might suggest, I scored a bunch of sweet potatoes. While sweet potato fries are on our regular dinner rotation, I wanted to do something a little more fun for the blog. Hence…waffles.
~ ~ ~ ~ ~ ~
A few notes about today's recipe…First off, the batter will be thick. Second, I haven't tried the recipe with anything but green banana flour, but I have a slight feeling that almond or tigernut flour will also work. Third, you can replace the avocado oil with whatever you have on hand, such as coconut oil, ghee, or butter (the choice is yours – just don't leave it out!). For the sweet potato, it is best to roast the them whole until able to be pierced with a fork. This ensures no extra moisture is introduced to the batter, which is key to avoid a gummy waffle.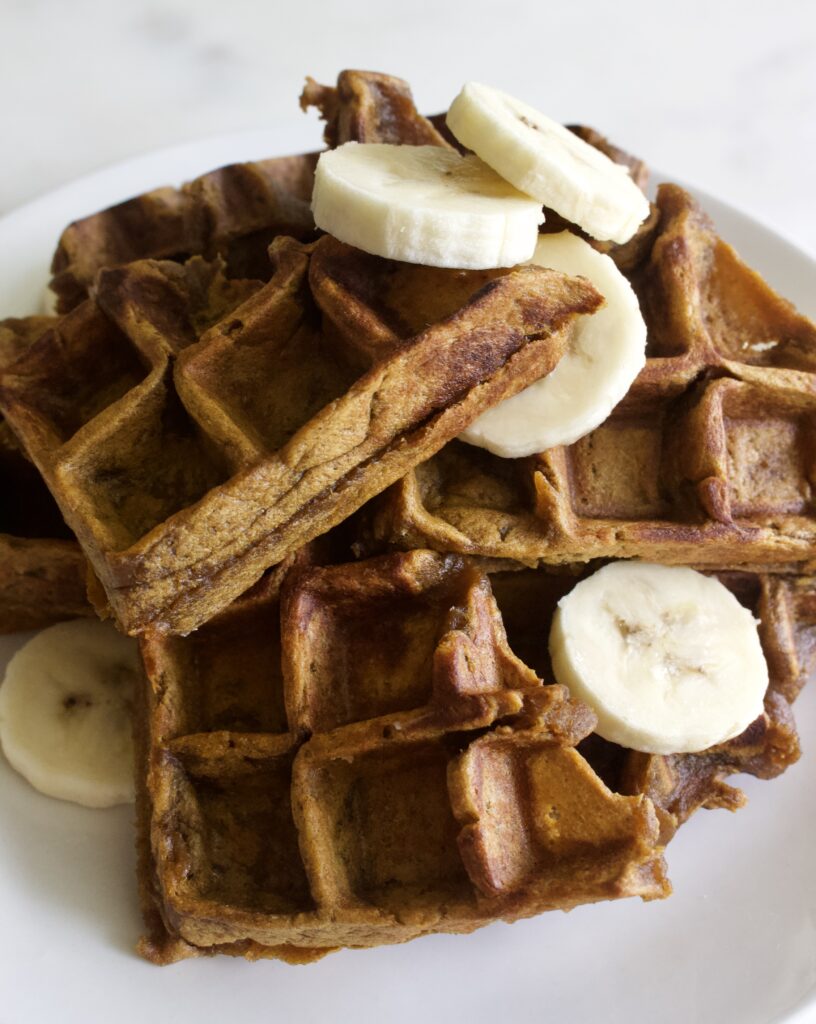 Sweet Potato Waffles (AIP Paleo, Vegan, Coconut-free)
Ingredients
(Yields 6-8 waffle wedges)
1 cup roasted & peeled sweet potato
3/4 cup green banana flour
1/2 yellow banana
1 tbsp avocado oil
1/4 tsp sea salt
1/2 tsp vanilla extract
1 tbsp maple syrup (optional)
Process
Roast whole sweet potatoes until fork tender, then peel and place in a food processor with the remaining ingredients.
Blend until smooth, then pour the batter into a hot waffle iron and cook until just beginning to brown.
Remove from the iron with a fork and allow to cool slightly before serving.
Repeat with remaining batter.
Romans 13:8 "Let no debt remain outstanding, except the continuing debt to love one another, for whoever loves others has fulfilled the law."