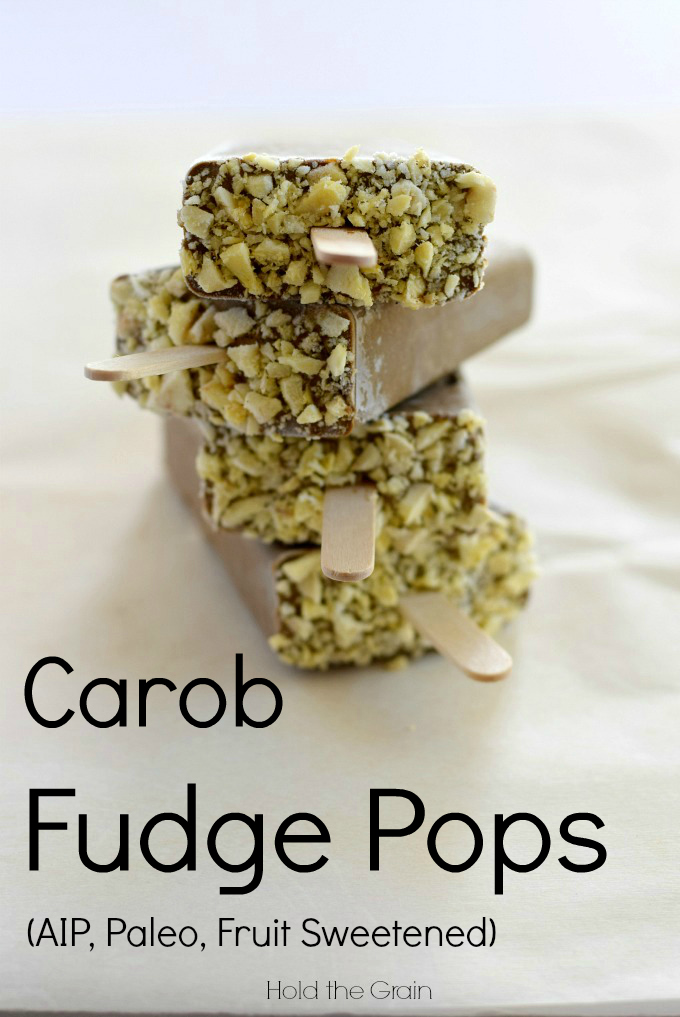 Much like Macy, from Paleo Crumbs, Tess of Hold the Grain was another gal I had the privilege of getting to know at Paleof(x) this past April.   With similar passions, health complications, and also being close in age, it was great to connect the few days we were in Austin, Texas. At the end of May, I had the opportunity to guest post my AIP Plantain Fritters on her site, so of course I had to ask her share a recipe on Beyond the Bite, as all of her creations are undoubtedly fantastic!  I could not have been more pleased when she agreed, and with summer in full swing, I am sure you will be equally thrilled with today's AIP carob fudge pops.
About the Cook ~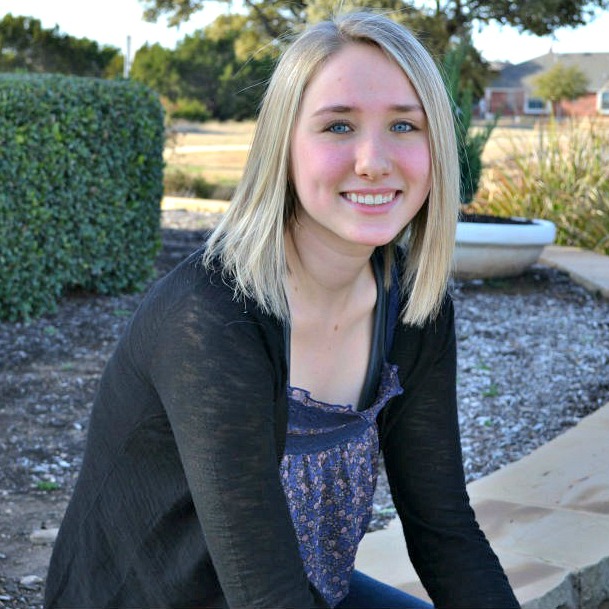 Tess is the author, cook and photographer behind the website Hold the Grain. She shares new gluten-free, grain-free and allergy-friendly recipes each week. You can connect with her on Facebook, Instagram, Pinterest, and Twitter.
Notes from the Cook ~
Hey everyone! A big thanks to Gabriella for letting me share a recipe with you today. I'm excited to share these AIP friendly fudge bars! Lately I've really been loving carob as an alternative to chocolate. The flavor is different- fruitier compared to a bitter cocoa. It does, however, works well as a unique treat where you would usually place chocolate, especially if chocolate isn't something you can eat.My favorite application of carob has been in coconut milk ice cream, and now in easy to make fudge pops! Thanks to full fat coconut milk and avocado, these popsicles have a thick, creamy texture like a chocolate fudgsicle. The bottom of the popsicles are coated with crushed banana chips for a crunchy texture that is nut and seed free. Just make sure the only ingredients are bananas and coconut oil. Enjoy carob fudge popsicles as an allergy-friendly, cooling summer treat!

Carob Fudge Popsicles
Ingredients
Process 
Place all of the ingredients in a high speed blender.
Blend until the dates are well chopped and the mixture is completely smooth.
Pour the mixture into your popsicle molds (will fill about 6 molds) and place a popsicle stick in the center.
Roughly chop up a handful of banana chips until broken into small bits. Sprinkle the banana chips around the popsicle stick.
Gently tap the filled popsicle molds on the counter, then freeze until solid. At least 4 hours but preferably overnight.
To remove the popsicles from the molds, run the mold until warm water to soften.
Keep the popsicles frozen until ready to enjoy.
Isaiah 40:31 "But those who wait on the Lord Shall renew their strength; They shall mount up with wings like eagles, They shall run and not be weary, They shall walk and not faint."