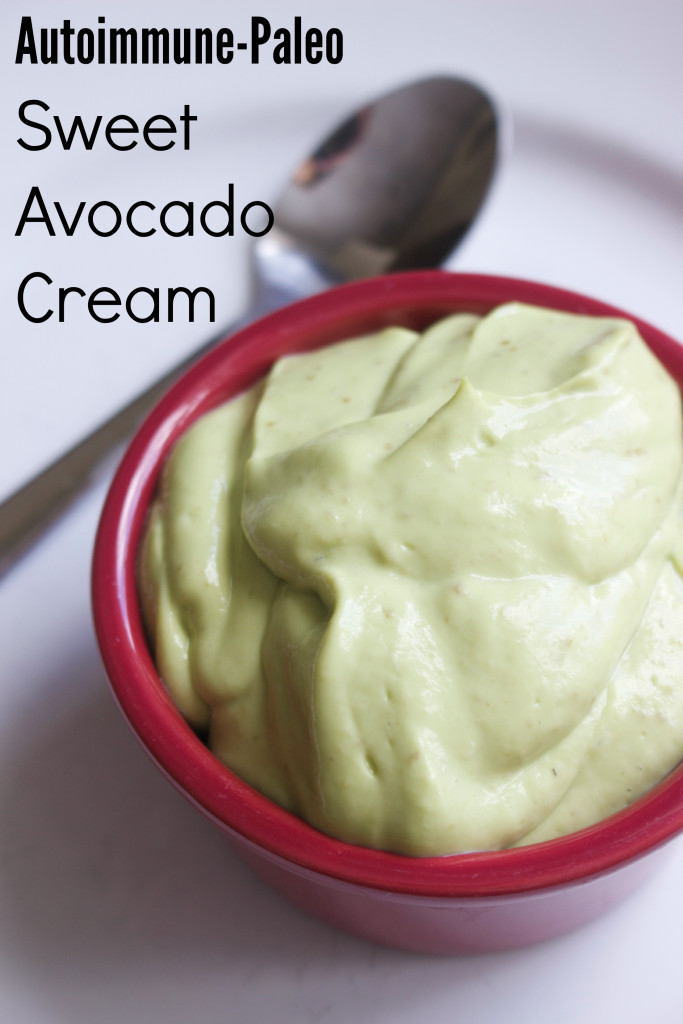 It is light, creamy, and just a bit sweet, almost like that of mayo.  Yet it certainly is not trying to act as a replacement, rather, a flavorful topping, dip, or condiment for anything you wish.  My mother enjoyed hers on top of a chicken patty that I made for her, while we later used the avocado cream on fish tacos and dolloped on top of salads, of which were both fantastic. It would also be great on top of burgers, used as a dip for sweet potato fries, plantain chips, or even baby carrots. While regular guacamole is absolutely delicious, today's recipe is a nice change from the "usual," and with a very refreshing, yet satisfying taste, this sweet avocado cream will have you coming back for seconds in no time!
Sweet Avocado Cream
Ingredients
1 small pear (1 cup chopped)
1 avocado (1/2 cup mashed)
1/4 tsp sea salt
Juice of 1 lime
1/3 cup avocado oil
Process
Core pear and chop into small chunks, scoop flesh out of the avocado, and place in a blender or food processor.
Add sea salt, lime juice, and avocado oil to the blender and process until smooth and creamy.
Transfer avocado cream to a mason jar for storage purposes, or serve in a ramekin with breaded and baked fish,  crispy chicken patties, or fried plantain chips.
Exodus 16:7 "And in the morning you shall see the glory of the Lord…"