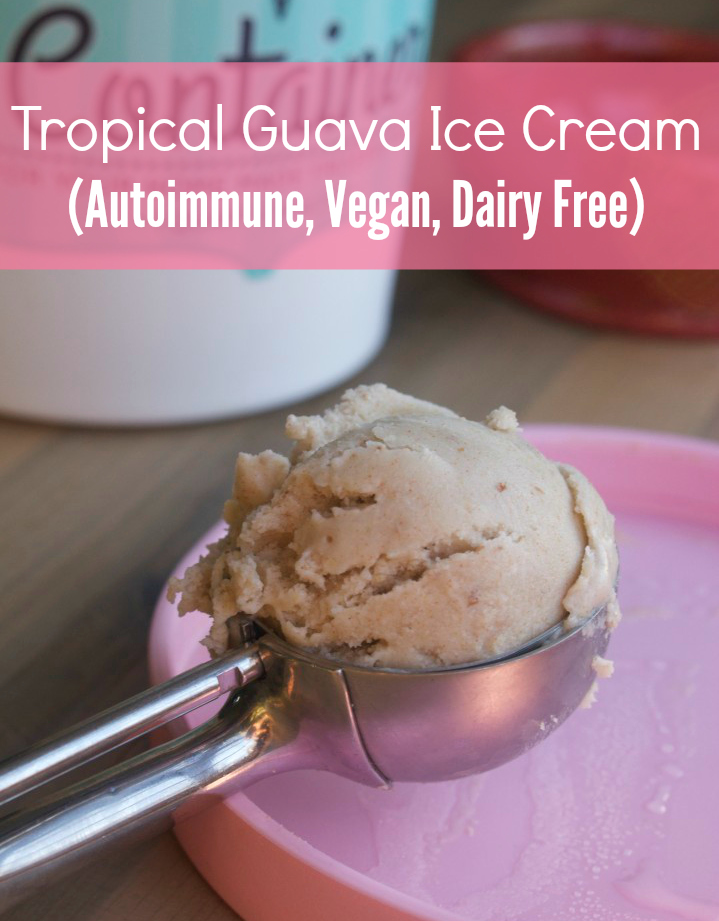 I am super pumped about today's ice cream.  About a month ago, I came down with highly infected wisdom teeth, putting me out (literally) for about a week until we figured out what the issue was and I got antibiotics.  With my throat and mouth on fire, the only thing that I could tolerate eating were liquids, of which came in the form of PK Protocol shakes, Tin Star Food Ghee (the very best), bone broth, and a few other odd items.  That being said, I couldn't help myself but have a serious craving for ice cream, as it seemed that would cool the burning inside my mouth.  Therefore, once I got a bit to myself after a few days of healing, I decided to take the previously made guava paste, and make a tropical ice cream for the family.  The real test for this recipe was to see if it would hold its custard-like texture after being in the freezer.  Therefore, while I served the ice cream to my friend right after being churned, we then stuck it in the freezer for 7 hours to see what would happen.  The results were amazing, as not only did the ice cream keep a smooth (not icy) texture, but it scooped perfectly.  I know, it is hard to believe, and most recipes that do not include dairy ingredients tend to get rock hard and simply nothing like real ice cream.  However, I am happy to report that today's recipe is not the case.  I credit this to the guava paste, as it unlike granulated sugar, and give the mixture a super creamy texture even before being place in the ice cream maker.  That being said, if your ice cream does mis-behave and turn super hard, simply allow it to thaw for 15-30 minutes on the counter before scooping. Overall, my family and friends raved for this ice cream with a tropical flare, and therefore I am certain it will be popping up further in the summer months as well!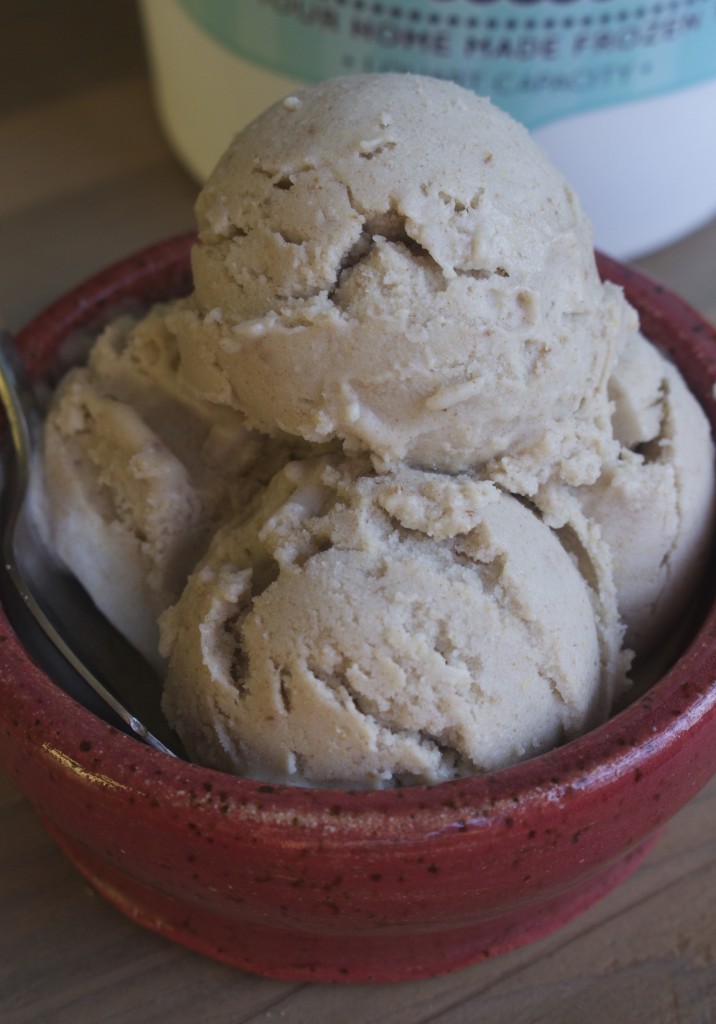 Tropical Guava Ice Cream
(Makes 1 Quart)
Ingredients 
Process
In a food processor or high speed blender, puree pre-made, 1 cup homemade guava past,lemon juice, coconut milk, and sea salt.
Pour the mixture into a mixing bowl and chill in the fridge for at least 3 hours (this stop is optional but yields in a creamier ice cream out of the maker).
Once chilled, pour into ice cream maker and churn for 15.
After 15 minutes, dollop in remaining 1/4 cup guava paste to make the swirl, and then allow it continue to churn for another 5-10 minutes  until thick and no longer mixing.
Serve immediately, or, for a firmer ice cream, store in the freezer for 3-5 hours.
Psalms 56:4 "In God (I will praise His word), In God I have put my trust; I will not fear. What can flesh do to me?"