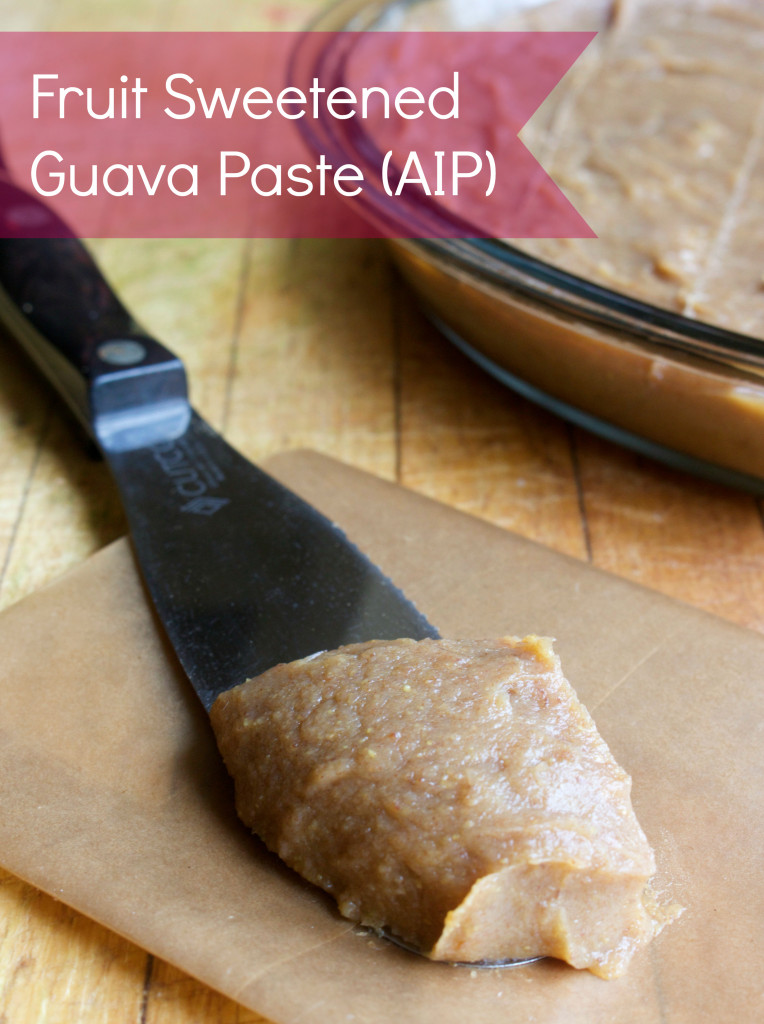 If you leave in small town New England like myself, guava is certainly not a fruit that you use, or even see, on a daily basis. However, this did not stop me from picking up a few at a nearby Whole Foods to take home and experiment with.  There are many different types of guava that have been cultivated over the centuries, though the it is thought to have originated from Southern Mexico into (or) through Central America.  It is also very common in other warm climates across the glob, including tropical areas of America, the West Indies, Bahamas, Bermuda, Southern Florida, while also being adopted in Asia, Africa, and India, where the country grows a whopping 27,219 tons per year.  It is through these various cultivations of the guava, that different varieties occur, including Red Malaysian, Lemon Guava, Tropical Pink, Tropical White, Mexican Yellow, and the Apple Guava, of which is the most common in the U.S.   Today's recipe, which is also known as 'Dulce De Guayaba" in Spanish, or "Mexican candy" is simply made by cooking down Apple Guava flesh with sugar, letting it set until firm, and then using the paste in both sweet and savory recipes.  While it is typically used as the filling for pastry, or paired with one's favorite cheese, the possibilities of guava paste are pretty endless. Therefore, while I will be sharing in the future what I made with today's guava past, I first wanted to show you how to make your own.  Typically, you can find guava past in local ethnic markets, however, more than likely they will be filled with refined sugar and other, unnecessary ingredients.  On the other hand, my version simply uses medjool dates to add natural sweetness and an extra depth of flavor that white cane sugar would otherwise lack.  So, what do you do with guava paste?  Overall, it can be used in a variety of dishes, both savory and sweet.  You can use it as a glaze for grilled chicken or pork tenderloin, make a tart, crumble bars, or as I will be sharing in tomorrow's post, a tasty tropical ice cream.

Fruit Sweetened Guava Paste
Ingredients
Process
Cut each guava into 4 chunks, then place the chunks in a large sauce pan and fill with water until just covered.
Place the pan on the stove and allow the mixture to come to a boil, then turn down to medium-low and allow to cook for simmer for 15-20 minutes until fork tender.
Drain the guava and place in a blender or food processor, blending until smooth, then straining through a fine mesh sieve into a large measuring bowl (you should have about 3 cups of strained guava mixture).
Place the strained guava mixture back in the large sauce pan, a long with 20, pitted and roughly chopped medjool dates.
Heat the mixture on medium till bubbling and popping, then turn the heat to low, allowing the mixture to lightly cook for 20-25 until thick, stirring every now and then to ensure the sugars don't burn to the bottom of the pan. *You will know it is thick enough when you can draw a line through the mixture with the edge of a spatula and it stays.
Transfer the mixture to the blender or food processor once more, blending until smooth.
scoop the mixture into a large mason jar or glass container and allow to cool completely before using.
Recipe Notes
See my Tropical Ice Cream that uses this guava paste, here.
Psalms 103:17-18 "But the mercy of the Lord is from everlasting to everlasting On those who fear Him, And His righteousness to children's children, To such as keep His covenant, And to those who remember His commandments to do them"