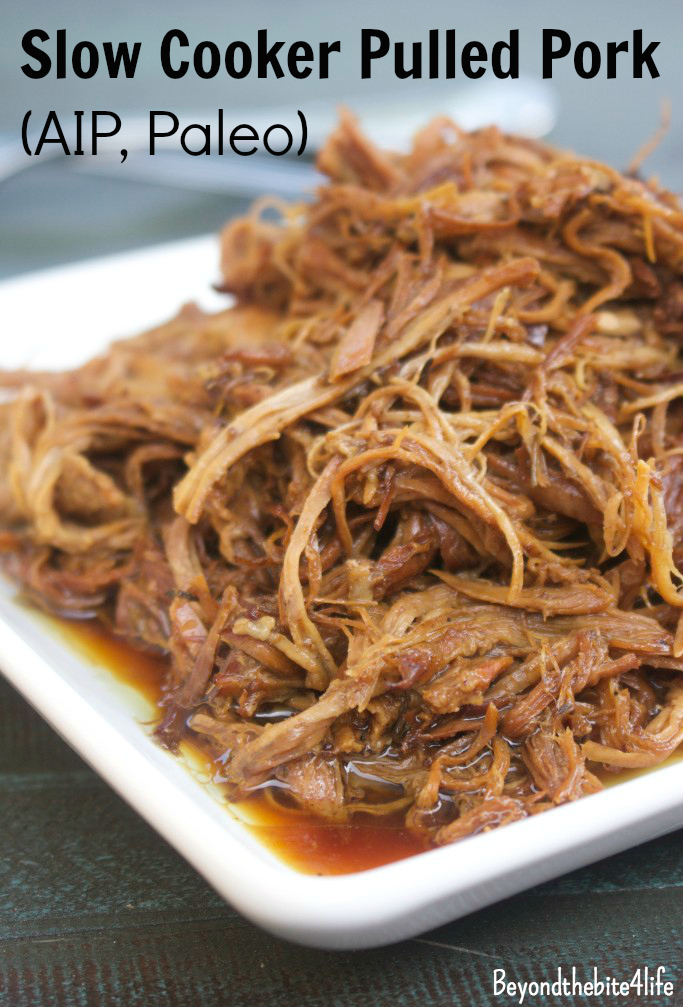 Today's recipe could very well be my new favorite way to eat pork (watch out bacon).  I don't typically eat pork products on a weekly basis, as it seems my body is never too happy when I do so.  Whether it be from histamine, or simply my body just not being wired to like pork, the allergic response ensures that when I do eat pork, it is completely worth it.  Therefore, while I was completely content with the friend duck tongues I had previously prepared for my own meal, after hearing my families raving comments on the pulled pork at dinner time, I just had to try it the next day for lunch.  While I have always been one to love BBQ (especially ribs), it has been hard to find a seasoning free of nightshades that my body wouldn't flare from, yet at the same time, mimic the flavors of real barbecue.  To my taste buds, this means smokey, a tad sweet, combined with a bit of tang.  As my dad pointed out, this pulled pork was just this, as the the meat was not overpowered by any strong, sickeningly sweet BBQ sauce, rather perfectly infused to compliment the meat, without overpowering it.  At the same time, the pork remains very succulent, not dry as many pulled pork recipe can become.  Overall, I am happy to report that not only was this recipe a hit with myself, but also my entire family.  Not once did they care to guess that it was autoimmune protocol friendly, free of the usual nightshades, and full of ingredients rarely the star players in a BBQ dish.  Whether hot out of the slow cooker, or cold the next day over a salad, this pulled pork will satisfy even the largest of BBQ cravings.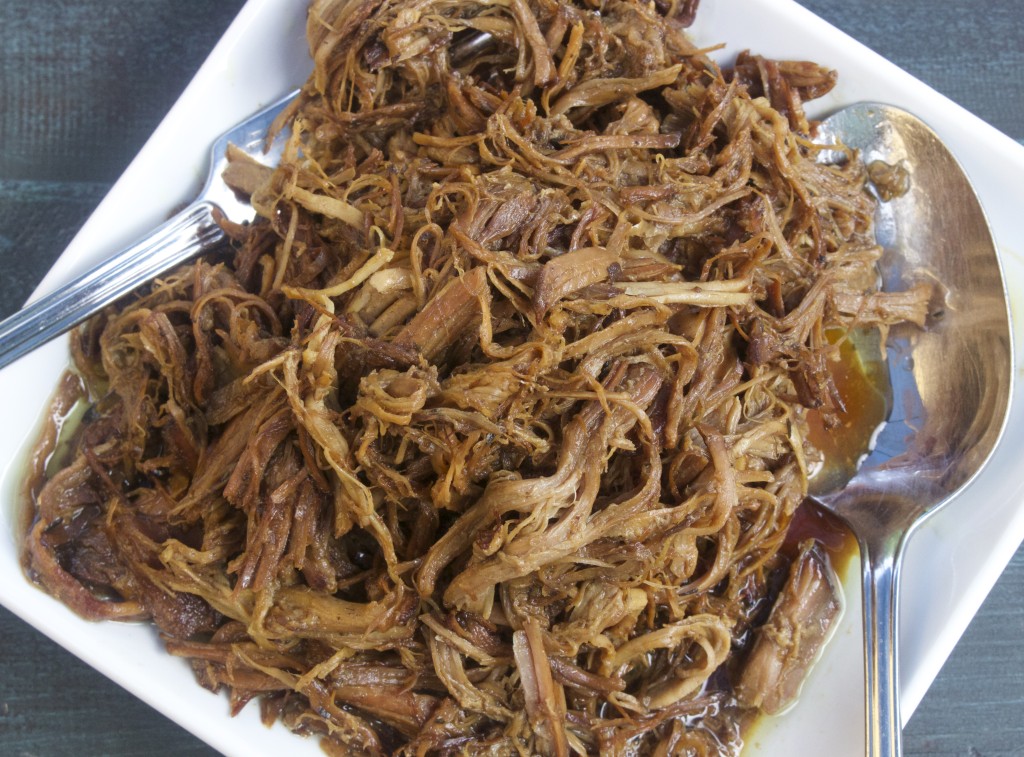 Slow Cooker Pulled Pork
(Serves 4-6)
Ingredients
2.5 lb pork butt
3/4 cup balsamic vinegar
2 tbsp molasses
1 tbsp garlic powder
1 tsp dried thyme
1 tsp sea salt
1/2 tsp cinnamon
1/4 tsp turmeric
Process
Place bork butt in a slow cooker.
Rub down with garlic, thyme, salt, cinnamon, turmeric, and molasses.
Pour in balsamic vinegar, cover, and allow to cook on low for 8-10 hours.
Once tender, use two forks to shred the pork, then serve as desired.
Matthew 24:35 "Heaven and earth will pass away, but My words will by no means pass away."