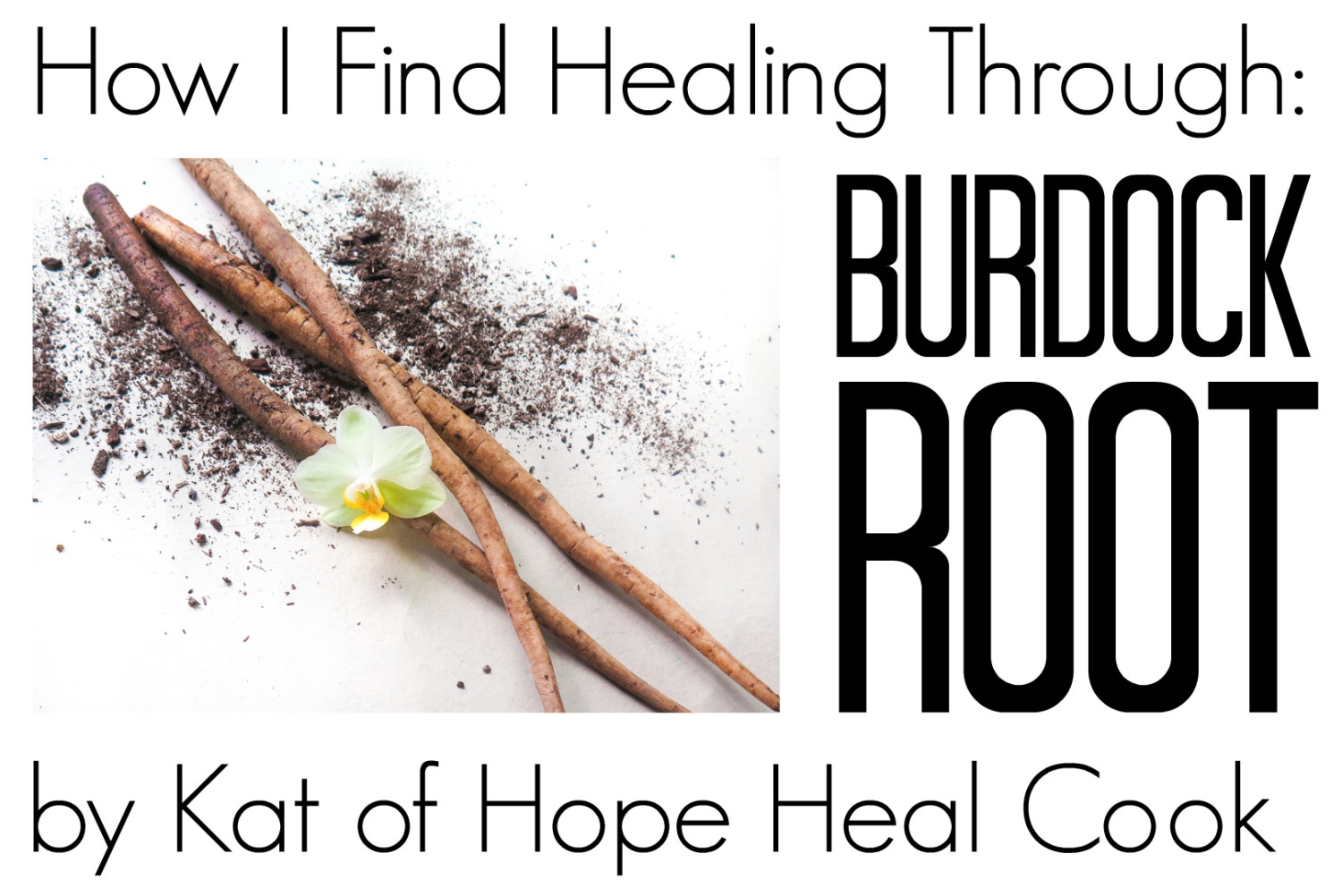 A Note from Gabriella:  Welcome everyone! I am excited to share with you all the first post for a new series I am hosting on Beyond the Bite for the month of November called "Food That Heals."  In a nut shell, this series highlights individuals who are actively living out Hippocrate's famous quote "let food be thy medicine, and medicine be thy food."  
Hello everyone, I'm Kat, the blogger behind HopeHealCook.com. I'm actively healing from Chronic Autoimmune Lyme Disease using holistic medicine, diet, and lifestyle. I've always loved cooking and have been interested in the connection between diet and health since I was a teenager. Two years ago, after trying all different diets and food philosophies, I finally found a way of eating that best suits my beloved body and continues to produce
healing results.  My current diet is based on the ketogenic diet outlined in the P.K. Protocol
for Lyme, Dr. Sarah Ballantyne's Autoimmune Protocol, and the results of my food intolerance testing. I've found that eating this way has greatly reduced my inflammation, improved my energy and sleep, and decreased feelings of agitation, depression, and anxiety. Overall my diet, which I've tailored specifically for my body and it's unique healing, has radically improved my quality of life.  The main focus of my diet is nutrient density. That means I prioritize foods that have the most nutritional bang for their buck. I believe that all whole foods contain healing properties, but some have greater medicinal benefit than others. One food that has been highly regarded in Asian cultures for it's power to stimulate healing is burdock root.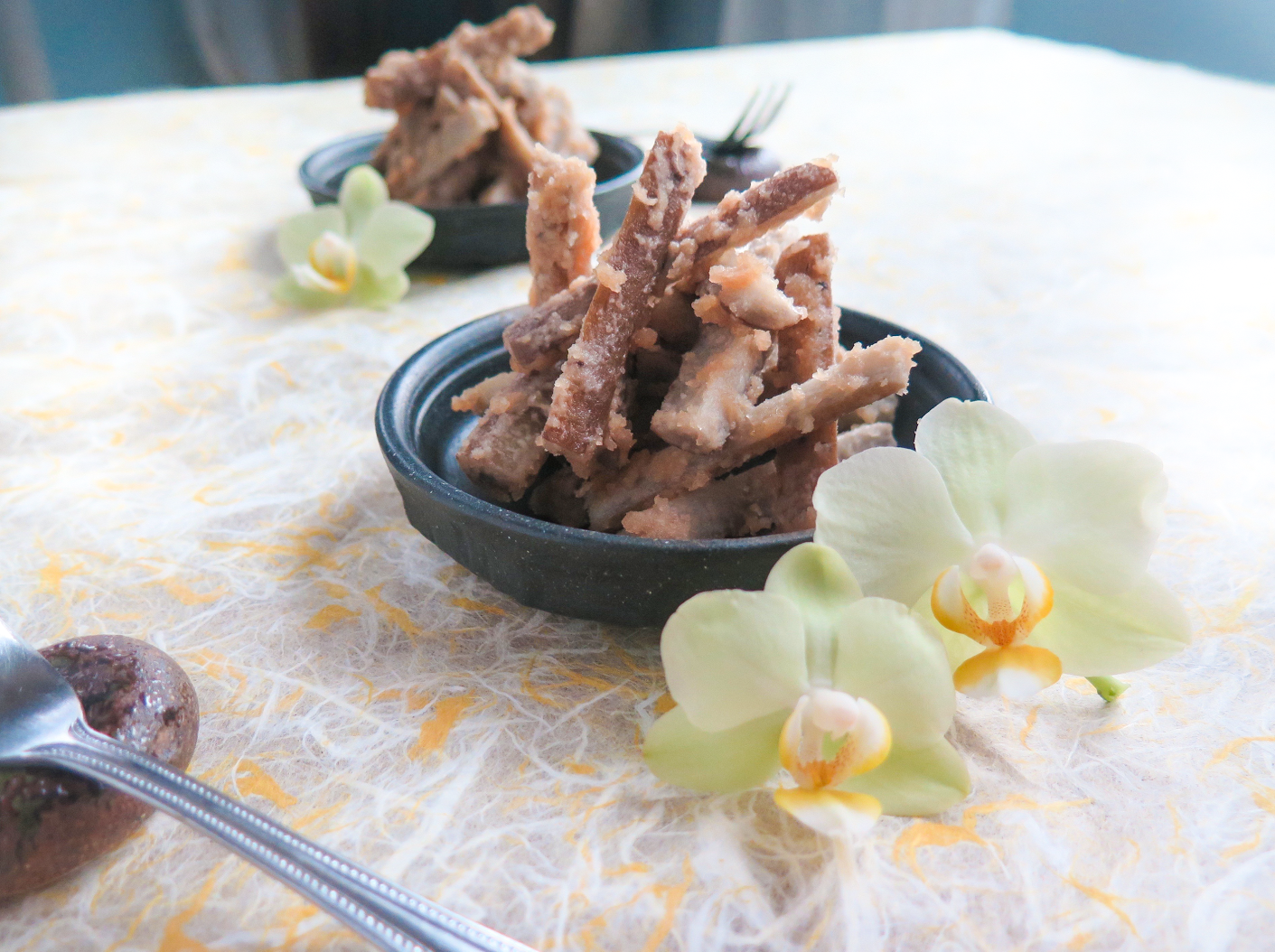 About Burdock
Burdock root has been used in traditional medicines as a blood purifier, a diuretic and to soothe conditions affecting the skin and joints. In combination with other herbs, traditional Chinese healers use burdock root as a remedy for colds and throat infections. Because it assists with detoxification, it's also used for disorders of the liver, gallbladder, and kidneys. Burdock root also contains phytonutrients called polyacetylenes which are known to be effective antibacterials and antifungals, making it a beneficial medicinal food for those of us battling infections.  In Asia burdock root is eaten as a vegetable. It has a slightly sweet earthy flavor and is a good source of Vitamin B6, Magnesium, Phosphorus, Potassium and Manganese. Burdock root also contains inulin, a prebiotic that supports healthy intestinal bio-flora. This starchy root vegetable has twice the carbohydrates of carrots, and based on my experience it is not a low-FODMAP food. However its nutritional and medicinal benefits make burdock root worth incorporating into my low carb diet. Many health food stores now carry burdock root in the produce section, and I've found it at the farmer's market too. When selecting burdock look for firm roots and avoid ones that seem shriveled or excessively limp.
Cooking With Burdock
The following recipe is one of my favorite ways to prepare burdock root. Tender cooked slices are dressed in a nutty coconut sauce that highlights the root's natural sweetness. In Japanese cuisine burdock is often paired with creamy sauces made from toasted sesame seeds or miso. Using toasted Coconut Manna imparts a similar flavor and texture for a dish that's reminiscent of traditional favorites and yet excitingly new. Serve Burdock Root with Toasted Coconut Sauce as a vegetable side or as a tasty snack. Because it's good both hot and cold it also makes a great addition to packed lunches.

Burdock Root With Toasted Coconut Sauce
(Serves 2)
Ingredients
Process
Scrub the burdock root with a vegetable brush under running water to remove any dirt or small root fibers. Alternatively you can use a vegetable peeler and peel the root, but after a good scrubbing I find it's not necessary.

Cut the root into 3 inch pieces, and then slice each piece lengthwise into "sticks" of relatively equal size like you'd do if preparing carrot sticks. Burdock root oxidizes quickly when exposed to air so to prevent it from browning you can soak it water with a couple teaspoons of vinegar.

Bring a pot of water to a boil on the stove over hight heat.

Lower the heat to medium high and add the sliced burdock.

Simmer the burdock for 10 minutes then drain well.

 Heat a pan over medium high heat and add the coconut oil and coconut manna. Use a spoon or whisk to mix the two together until blended while cooking for 2-3 minutes or until the coconut manna turn a golden color and develops a nutty aroma.

As soon as the coconut manna begins to color, turn off the heat.

Add the burdock root slices, Coconut Aminos, and a pinch of salt to the pan. Stir to coat the burdock with the sauce, adding another pinch of salt if you fancy.

Serve while warm and fragrant, give thanks for this healing food, and enjoy!
Recipe Notes
Coconut Manna is also known as coconut butter and is made from the whole flesh of the coconut.
Resources
Burdock Root. (2014). Nutrition facts. Retrieved from http://nutritiondata.self.com/facts/vegetables-and-vegetable-products/2823/2
Natural Herbs Guide. (2010). Burdock root uses, benefits, and side effects. Retrieved from http://naturalherbsguide.com/burdock.html
Psalm 37:4 "Take delight in the Lord, and he will give you the desires of your heart."