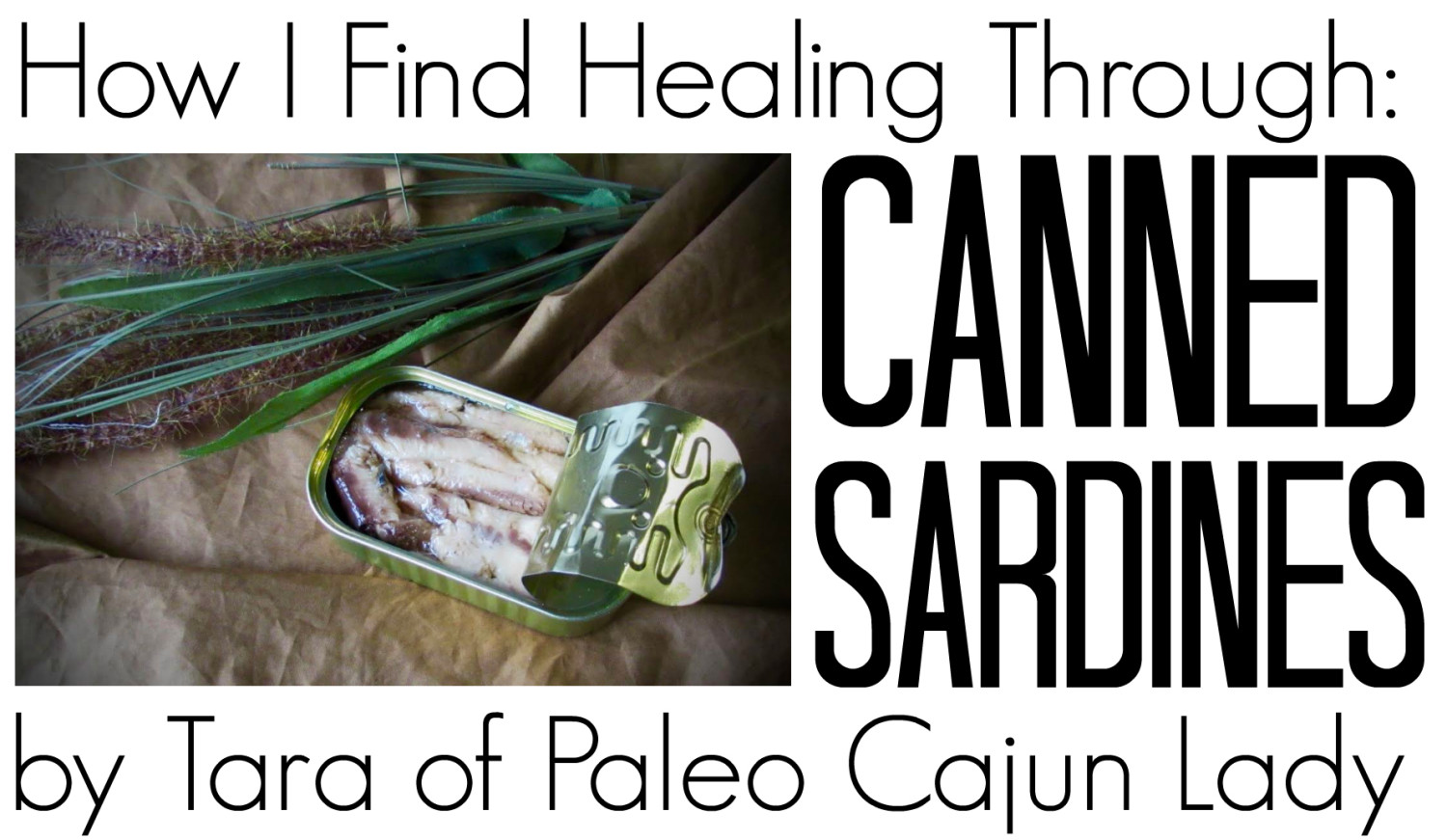 A Note from Gabriella: I am excited to share with you all the first post for a new series I am hosting on Beyond the Bite for the month of November called "Food That Heals." In a nut shell, this series highlights individuals who are actively living out Hippocrate's famous quote "let food be thy medicine, and medicine be thy food." You can also view previous contributors, here.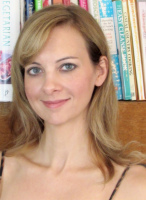 Tara Perillo is the founder and blogger behind Paleo Cajun Lady and the author of AIP Paleo Cajun Cookbook. She is a displaced Cajun from Louisiana, who now resides in Illinois with her hubby and little dog, Giddy. In 2013, Tara was diagnosed with Systemic Lupus Erythematosus (SLE) and Psoriasis. She had been diagnosed with Vitiligo, at a young age. As a certified herbalist and homeopath, she chose to heal herself with the nutritional and lifestyle changes outlined in Sarah Ballantyne's The Paleo Approach. After almost two years following the autoimmune protocol (AIP), she is now in full remission, and has healed a majority of the damage done by Lupus. She is currently enjoying her new status as an AIP athlete. You can connect with Tara on Facebook, Twitter, Instagram, and Pinterest.
About Me
Before I get into why I consider sardines to be such a powerful food as medicine, let me tell you a bit about myself. In 2013, I was diagnosed with Systemic Lupus Erythematosus (SLE), with a secondary Psoriasis diagnosis. This was my second and third autoimmune disease diagnoses. I had been diagnosed with Vitiligo years before. Having been a certified herbalist and homeopath for many years, I knew I was not willing to follow conventional medicine's approach to my healing. After much research, I came upon the paleo diet, and eventually the autoimmune protocol (AIP), as outlined in The Paleo Approach. Thankfully, sardines were allowed on the AIP. Happily, I can report that my lupus is now in full remission! I received the news only a couple of weeks before the two year anniversary of receiving my diagnosis. And, most of the damage caused by my psoriasis has completely healed.
Sardine 101
When Gabriella first asked me to contribute a post on the food that most contributed to my healing, I immediately thought of the tiny, but mighty sardine. These little guys pack so many nutrients in each morsel. Each tin of sardines is full of healing properties. Now, on to why I believe sardines are one of the healthiest foods you can eat. Of course, we know that sardines supply us with omega-3 fatty acids. But, in addition to EPA and DHA, they also are an excellent source of Vitamin D, B12, selenium, and protein. They are also a good source of calcium, Vitamin B3, iodine, copper, Vitamin B2, choline, and phosphorus. If you're finding that you do have a calcium deficiency, along with sardines, you might want to introduce dicalcium phosphate into your diet. You'll need calcium to keep your bones and teeth strong so it's important your body gets the right amount. Consult with your doctor if you think you're seriously lacking calcium. Some of these vitamins and nutrients can only be found in the fish itself, not in a fish oil supplement. Most fish oil supplements contain only EPA and DHA. There is also the problem with the body's absorption of the omega-3 fatty acids, with supplementation. Studies have shown that our absorption of these nutrients is better when we consume the fish, rather than the supplement. This absorption can also be increased even further by eating sardines canned in olive oil. You might be interested to learn that you can also take olive oil in a supplement form on its own. For more information about using olive oil as part of your health supplement check out c60purplepower.com. Although it was recommended that I consume the sardines, and take an additional supplement, I chose to only eat the fish. I found it difficult to find affordable fish oil without additives. Tins of sardines are very inexpensive.
Benefits of the nutrients found in sardines:
Vitamin D – Increases the absorption of calcium, helps regulate cell activity, may help in the prevention of cancer
Vitamin B12 – Promotes cardiovascular health, supports bone health
Protein – Forms the basis of muscles and connective tissues, provides us with amino acids
Selenium – Neutralizes free radicals, protects organs from damage, protects against mercury toxicity
Sardines are extremely beneficial for those of us with autoimmune disease affecting the skin. Many of the nutrients in sardines help to rejuvenate the skin and decrease skin inflammation. I personally attribute eating sardines to the reduction and repair of my psoriatic scarring. Another symptom alleviated by consuming sardines was the prevention of blood clots. I had a pretty bad situation going on with bleeding, due to lupus complications. Because I have secondary antiphospholipid syndrome (APS), a blood clotting disorder characterized by excessive clotting of the blood in veins and arteries, I needed nutrients to help keep clots from forming. Sardines provided all the blood thinning I needed, in a naturally sourced way. There is no doubt in my mind that eating sardines has contributed to putting my autoimmune disease into remission. I am living proof that you can use food as medicine effectively. So, the next time you're searching for an inexpensive, healthy treat, give those little fish a try. How something so small could supply you with so many benefits is amazing.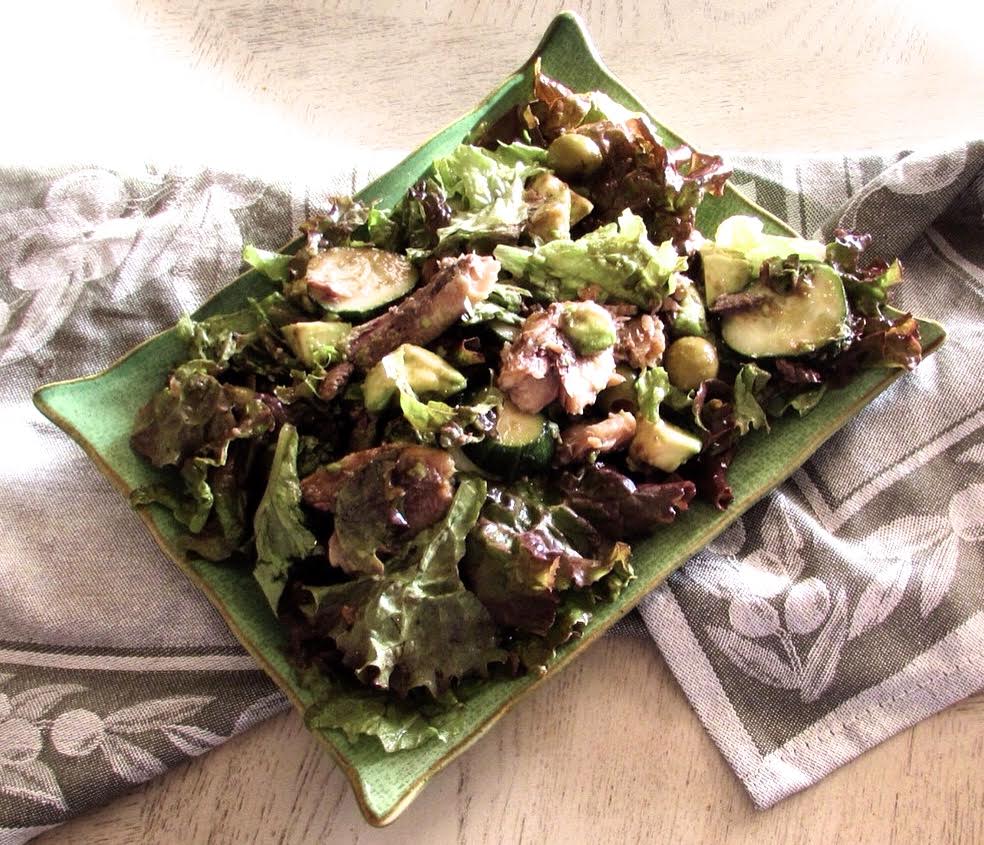 My Favorite Sardine Salad
Prep Time: 15 minutes
(Serves 1)
Ingredients
1 tablespoon balsamic vinegar
3 cups lettuce, shredded
1/2 cup chopped cucumber
1/4 cup chopped red onion
1 avocado; peeled, pitted and cut into chunks
10 olives, any variety
1 can sardines, in olive oil
Salt, to taste
Process
Pour balsamic vinegar into bottom of large bowl.
Add lettuce, cucumber, red onion, avocado and olives to bowl.
Open can of sardines.
Pour entire contents of sardine can into bowl, over other ingredients.
Add salt, to taste.
Toss all ingredients together, plate, and serve.
Psalm 119:105 "Your word is a lamp for my feet, a light on my path."