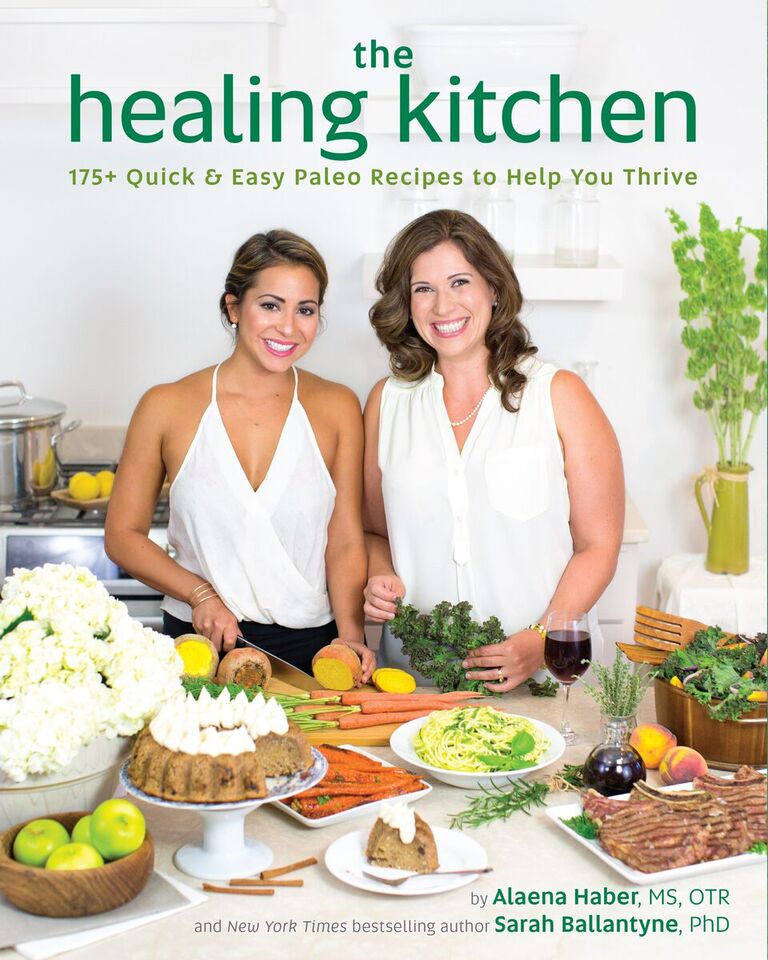 I am thrilled to share with you all a review of yet another fantastic resource both for those specifically following the Autoimmune Protocol and for individuals simply seeking to use food as medicine.  The dream team, aka Dr. Sarah Ballantyne from the Paleo Mom and Alaena Haber from Grazed and Enthused teamed up together to make an in-depth, resourceful cookbook with over 175 recipes, 12 weekly meal plans and shopping lists, as well as 100+ pages of information concerning vitamins, nutrients, which foods contain what, what and how to eat, how food reduces inflammation, ingredient swaps, popular flavor combinations, and much more.  Overall, you do not need any previous knowledge in health or cooking to benefit from this book, as everything is mapped out in an easy to understand format.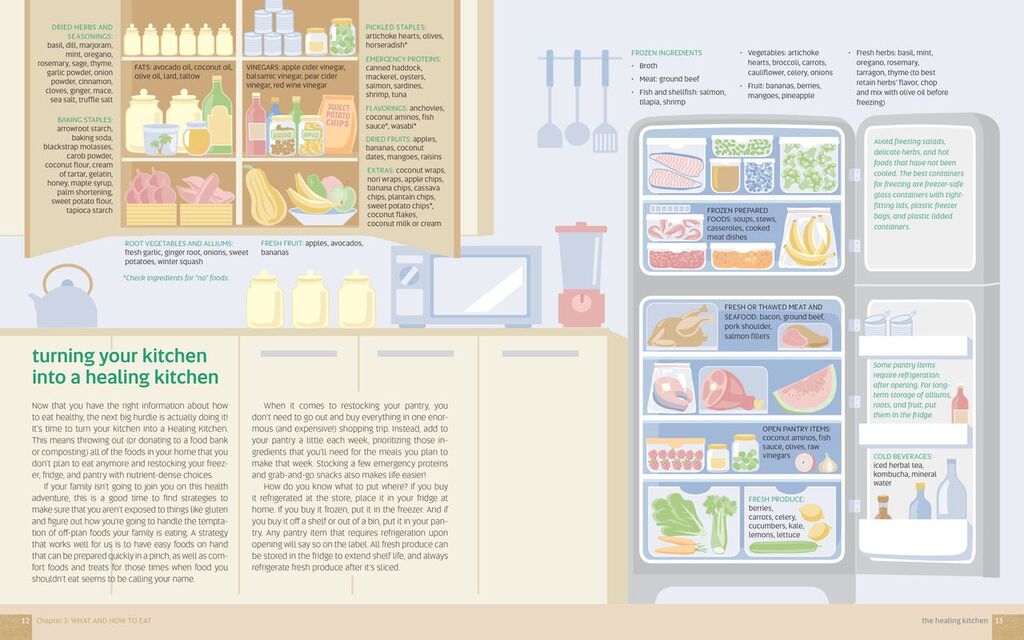 If you have previously bought The Paleo Approach by Dr. Sarah Ballantyne, you will know how much scientific, yet easy to understand information the book includes.  The Healing Kitchen is very similar, as it answers any question you could ever ask concerning food and the human body.  Of course, if this information is overwhelming, than of course you can just skip right to the recipes and meal planning.  All in all, it is a cookbook for the food and science lover alike.  The recipes themselves are very standard in that they do not contain any weird or hard to find ingredients.  Many of the dishes I made used ingredients that did not require me to take an extra trip to Whole Foods.  There are a slue of recipes using less than 5 ingredients, can be cooked under 20 minutes, do not contain any cooking (i.e. no kitchen cleanup time), can be made in one pot, and, the best part, leftovers that can be made into an entirely new dish. Many of the recipes can also easily be batch cooked, for those who are looking to spend less time in the kitchen during the week.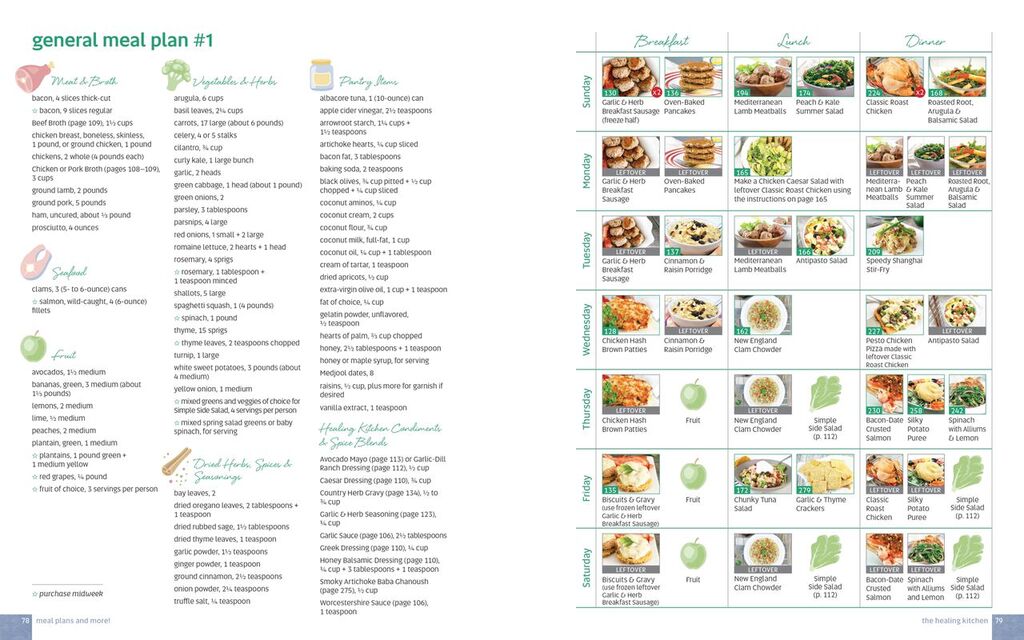 The recipes begin with what is called the "kitchen basics," including a variety of homemade broths, dressings, condiments, and herb/spice blends.  This is then followed by a lengthy breakfast chapter, covering both sweet and savory dishes from a pumpkin spice smoothie to crispy salmon hash and biscuits and gravy.  The next chapter has 25 soup and salad recipes, ranging from hearty chowders and stews, to light and colorful veggie-full salads. While the main dish of any meal can be easily be viewed as the post time consuming and messy to make,  Sarah and Aleana pride themselves in having "easy-peasy mains," including a variety of meat and vegetable based dishes from an Italian stromboli, to meatballs, pesto chicken pasta, and yes, even pizza.  The recipes range from all over the world, including Greek, to Hawaiian, German, and Mediterranean.  The 9th chapter of the Healing Kitchen is all about "simple sides," all of which includes vegetables from all over the spectrum, but also an enormous amount of flavor inspired by Labanese and Caribbean cooking.  There is even an entire chapter dedicated to refreshing drinks that can easily be served at a party.   Of course, a cookbook would not be complete with a treat section, and The Healing Kitchen is sure to not disappoint.  Apple crumbled, truffle fudge pops, and no-bake lemon macaroons…Need I say more?  As someone living in a house full of boys, the dishes I make have to stand up to their picky tastebuds.  Therefore, while my brother does not follow a Paleo or AIP diet, all of the recipes in The Healing Kitchen sounded very appetizing to him.  I started off with the Anti-Inflammatory meatballs, which only had 7 ingredients and took a matter of minutes to whip up and stick in the oven.  Both my brother and our friend loved them and said they were absolutely amazing. I then chose the Fennel Mandarin Slaw, which I served with Roasted Rapsberry Salmon, which was easily rated 5 stars.  Overall, there are a great deal of tasty recipes that both myself and my housemates will enjoy.  I cannot wait to keep cooking from this book. To try and get a free copy of your own, simply enter in the giveaway below!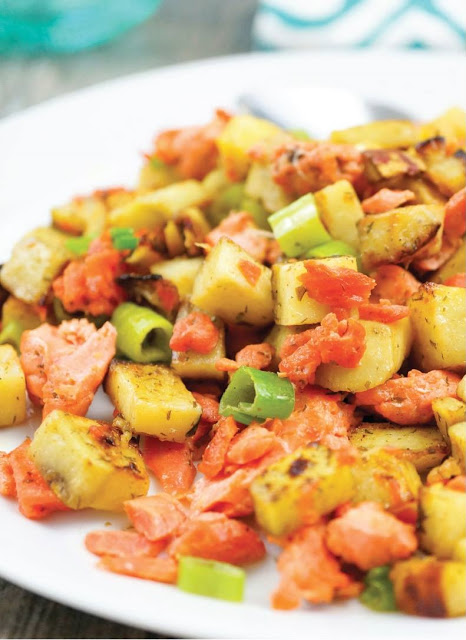 a Rafflecopter giveaway

This giveaway is open to U.S. residents only and will end January the 11th. 
Titus 2:11-12 "For the grace of God has appeared, bringing salvation for all people, training us to renounce ungodliness and worldly passions, and to live self-controlled, upright, and godly lives in the present age."