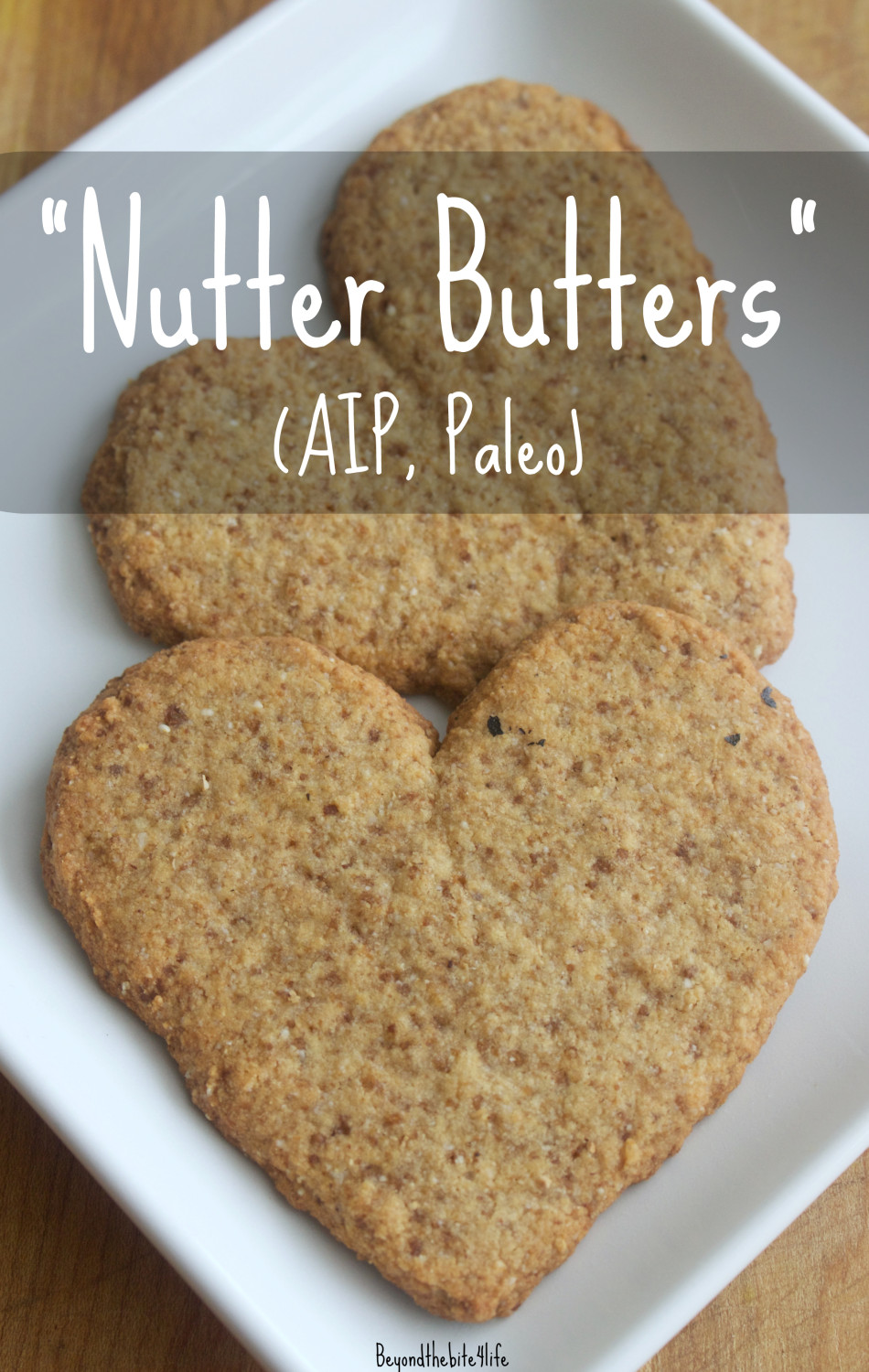 This week is midterm week in school, which means I am pretty much jammed packed with homework and studying.  Thankfully, I was able to find time last week to official publish the Organ Meat Makeover, and since Valentine's Day is less than a week away, I figured I'd go ahead and squeeze in a recipe that I've been teasing you all about on Instagram for sometime now.  How to start? Well, the texture of today's cookies is absolutely fantastic.  While I typically try and make sweet treats that are "coconut free," I decided to embrace coconut in this recipe, and much like the name implies, highlight common coconut ingredients.   With just a bit of gelatin to bind the cookies, these sweet little morsels have a great crust on the outer edges that, once bitten into, gives way to a perfectly chewy interior.  In a way, both the looks and texture of these cookies remind me of the famous peanut butter cookies that have the criss cross marks on the top as well.  They are a sturdy cookie that you won't have to worry about breaking or crumbling if taking them on a trip or traveling with them.  When my older brother taste tested this recipe, he thought they were peanut butter coconut cookies before I even said anything.  After I told him that it was tigernut flour that gave the cookies their nutty flavor, he still thought they highly resembled a peanut butter cookie, which is why I chose to title the recipe as "nutter butter."  My mother was also a huge fan of these cookies, though to her tastebuds she tasted more coconut than any actual nut.  Overall, these cookies encompass both the "nutter" and "butter" part of their name, as they are naturally super buttery in flavor even when using coconut oil (rather than ghee). As noted previously, they have a great crunch and chew to each bite, and can easily be served without any icing, as they are naturally rich in flavor.  That being said, if you are looking to spruce up your cookies, topping them with a simple icing, or slathered with a bit of ghee or coconut oil makes for an incredibly decadent treat. Of course, if you do not feel like rolling and cutting the cookie dough, simple make in the style of a peanut butter cookie, using a fork to both flatten the cookie before baking and to create the criss-cross design on top.  All in all, either version works good, and it really just depends what you are in the mood for.  Of course, for Valentine's Day, I highly encourage forming them into heart shape cookies.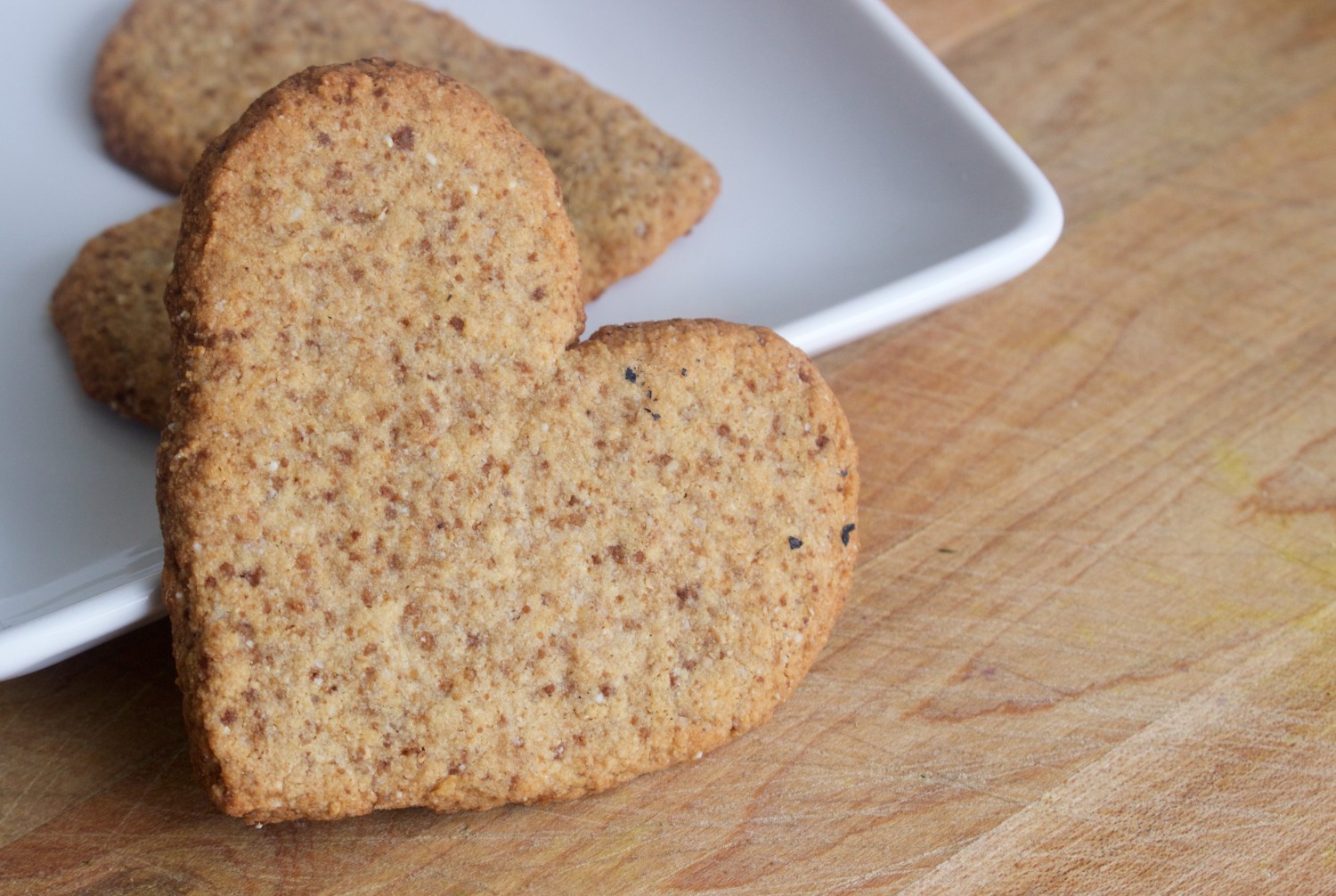 Chewy Nutter Butter Cookies
(Makes 1 dozen)
Ingredients
Process
Preheat oven to 350 degrees.
In a mixing bowl, sift together coconut flour, tigernut flour, shredded coconut, gelatin, sea salt, and baking soda.
Melted the coconut oil and add to the dry mixture a long with the maple syrup, maple sugar, and vanilla extract.
Use a spatula or fork to stir the mixture together until a wet dough has formed, then allow the dough to sit for 3-5 minutes to allow the coconut flour to soak up some of the moisture.
Either use your hands to roll the dough int 6 like-size balls, place them on a parchment lined baking sheet, and then use a fork to press them down, making criss cross marks on the top of each cookie (or) roll the dough out to 1/4 inch thickness and use desired cookie cutters to create shapes.
Place the cookies in the oven and allow them to bake 13-15 minutes if criss-cross, and 10-12 minutes if using the cookie cutter method.
Remove the cookies from the oven and allow to cool for a couple minutes before placing on a wire rack for further cooling and icing if desired.
Recipe Notes
To make coconut oil-free, substitute non-hydrogenated palm shortening or Tinstar Food's brown butter ghee in place of the coconut oil.
The shredded coconut can be replaced with Vital Protein's collagen powder (this variation makes rolling them out easier).
Otto's Cassava Flour can be used in place of the coconut flour, though I personally like the coconut flour version better.
Matthew 5:44 " But I say to you, love your enemies, bless those who curse you, do good to those who hate you, and pray for those who spitefully use you and persecute you."