Picture Me Rollin'
Back in September, I wrote an article chronicling my experience with Lyme Disease so far.  I couldn't believe the outpouring of support I received. I had the privilege to encourage people I'd never met, reconnect with some old friends, and raise awareness of the disease.  Once the endorsement deals, fan mail, and sweet, sweet royalty checks stopped pouring in, I hit what we call in the business a "rough patch."  The thing about a "rough patch" when you're dealing with Lyme Disease is that it can be pretty damn rough. This particular time around my whole brain felt inflamed – I had trouble thinking of which word I wanted to use.  I was getting irritable with friends and family.  I felt like isolating because my personality felt dull and uninteresting.  I knew that these were just symptoms of an infection that had temporarily flared up for some reason, but that didn't make it much easier to deal with. I panicked to think I was losing progress – something I hadn't had to come to terms with in over a year.  I had just come off the best summer in recent memory where I was spending time with friends and living what I would consider a fairly "back to normal" life.  I was planning for the future, I was starting a podcast… I was having fun.  But late September brought this intense and significant setback, so I ended up making the decision to spend the winter at my parent's home in Florida to give myself a chance to regroup, recharge, and decide which direction to head in next. Since I've been down here, I've been thinking quite a bit about "setbacks" – those related to Lyme and those that are not. Two saying popped into my mind.
"If you want to make God laugh, tell Him your plans."
"Two men are at different heights on a ladder.  Which one is better off?  Whichever man is still climbing."
 Every time I think I have a handle on becoming well, a monkey wrench seems to find its way into my plans. But without fail these "setbacks" reveal truth. This time around it's been another class on letting go of what I can't control, taking bold ownership of what I can control, and appreciating life happening around me.  What's that saying about learning how to "dance in the rain?" Oh no, somebody stop me with these quotes before I quite literally turn into a hacky Hallmark card.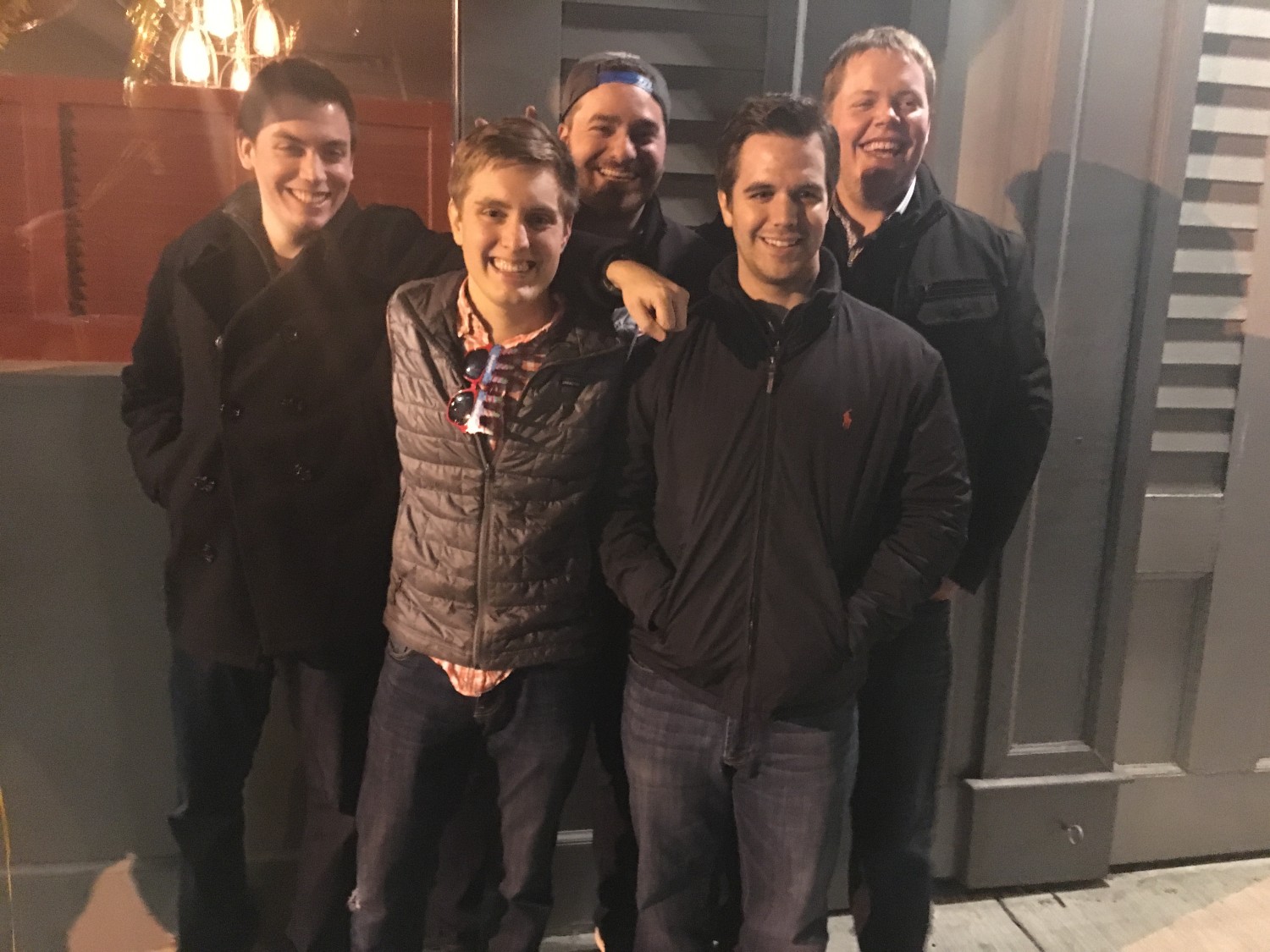 A Troubled Track
It's hard to explain, but I get embarrassed when I'm not doing well health-wise.  People I'm close with can tell when I'm struggling.  I'm not as talkative.  Not as quick with a joke.  Not as interested in what they're telling me.  I'll tell ya, NOTHING is as bad as that look that someone I'm close with gives me that goes along with a question like, "You haven't been feeling well lately, huh?"  That look in their eyes is BRUTAL.  A mix of helplessness, pity, and sympathy.  It's a real cocktail of sadness.  (Cocktail of Sadness… good band name? Or great band name?)  It honestly breaks my heart and makes me feel like I'm back at square one.  But I've come to understand two things about that look recently.  The first thing is that people give me that look because they love me.  If only everyone should be so lucky as to have people who truly care for me. Waterworks, table for one!
The second thing is that I am nowhere near square one anymore.  You have to know a little bit about Lyme Disease to understand the next thought, but Lyme is like an onion.  Just because I've busted through another layer of the disease and feel awful right now doesn't mean I haven't made enormous physical, mental, and spiritual progress.  I have.  I just need to constantly remind myself of that.  Especially when people ask me how I'm doing and I have to honestly say, "not great." By the way, stop asking me if Lyme is possible to ever get better from.  It is.  Or asking me when I'll get better.  Workin' on it. Thanks! Bye! Seeya never!
Real Juice.  Drink it Up
I'm sitting here writing this from a community called The Villages near Lady Lake in Florida.  Go ahead, give The Villages a Google.  Are you seeing a lot of golf carts?  Visors?  Old white people?  That would be because it is a retirement community.  A strapping, young twenty-five year old in a retirement community voluntarily?  Not exactly living life to the fullest. I came down here with the hopes of feeling better.  A few months away from the land of "It's so cold my brain actually physically hurts in my head" (Boston) seemed like it would help solve my immediate problem of this setback.  But I don't feel physically any better than I did when I got down here 2 months ago.  I tried a medication for treatment that I had high hopes for that didn't pan out. And I'd be lying if I said that wasn't kind of devastating.  That being said, my experience over the years has given me the perspective to look for what to be thankful for over the past few months and how to be hopeful about the future.  In years past, I don't think I would have noticed these treasures or even known where to look.
I've taken ownership of the improvement of my health and am no longer a bystander, but an active participant
I have a clear strategy moving forward for my health
I have an upcoming appointment with a renowned Lyme expert who I will be seeing as a patient moving forward
I've grown to rely on God for everything (last, but certainly not least)
That is the same God who sent me down a path that I would not have chosen on my own 5 years ago, but it is a path that I am eternally grateful for.  More than ever I have a purpose and clear ideas of what I want my life to look like when this disease is in the rear mirror.  And, folks, I don't think you can put a price on that.  (Sorry for saying "folks."  The old people keep rubbing off on me.)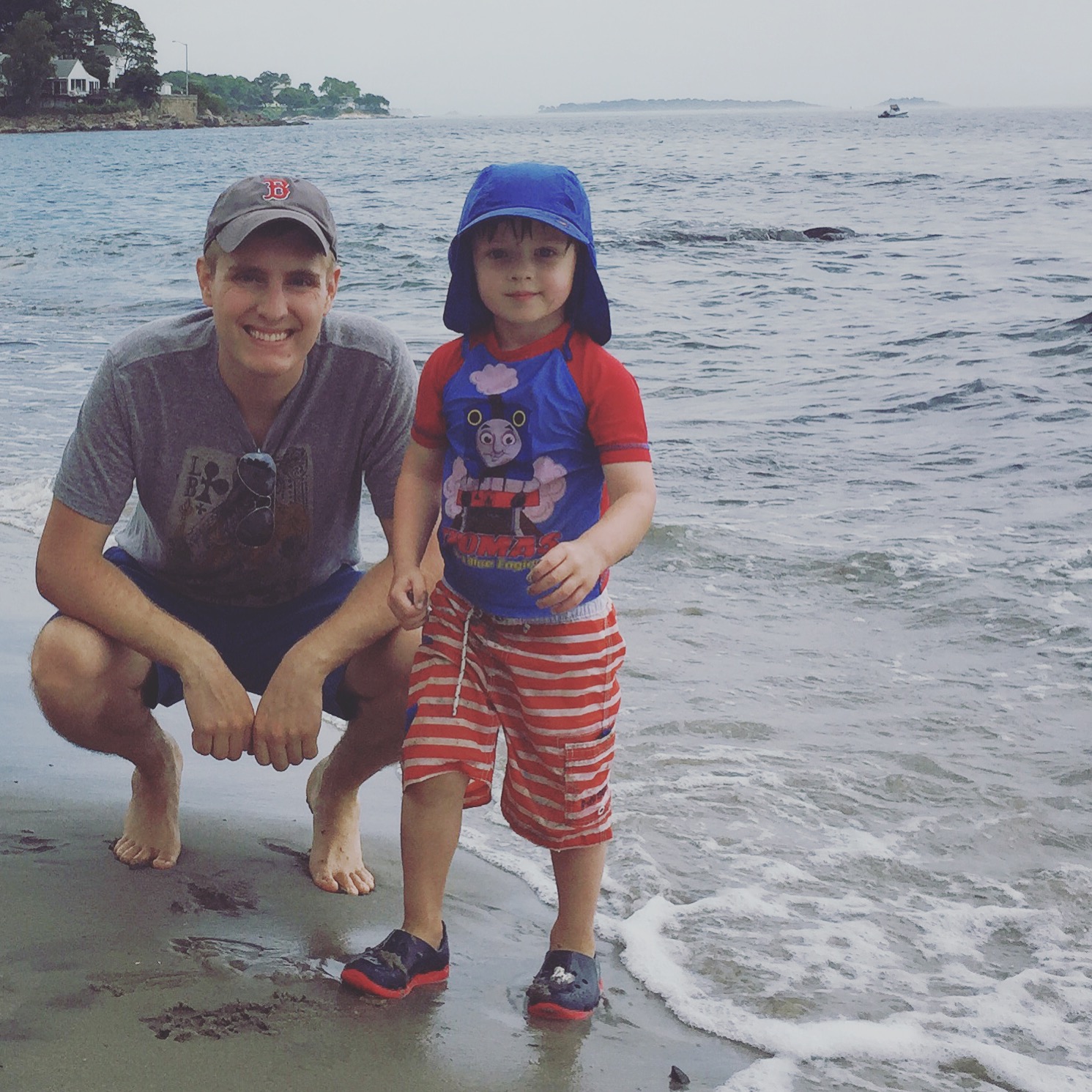 Finishing This Fight
I've recently come to the conclusion of why Lyme Disease is so hard to get better from.  It's not just because it attacks every organ in your body.  It's not just because many doctors deny it's chronic existance.  It's not just because it can steal your very mind from out of your head. It's because it takes years of relentless effort to work towards healing not only your body, but your mind and spirit as well.
That might sounds like an exaggeration, but let's break that sentence down.  In many cases, it takes years to actually figure out you have Lyme Disease because so many doctors misdiagnose the problem.  You then have to work to heal your body through tons of research and trial & error treatment.  This takes a huge emotional toll on you as your life is totally disrupted, and it is proven that dealing with emotional baggage is a huge indicator of whether or not people get well.
Also, go ahead and read the comments on any article written about Lyme online. It will be filled with people denying its existence and telling others to "get over it."  Realizing that I have the mental strength required to keep climbing despite all of those factors has been nothing less transformative.
When I received my diagnosis of Lyme Disease in early 2014,  I felt relieved in a sense.  I had validation.  I didn't have to search for answers anymore.  All I had to do was take the pills that someone prescribed to me and I would get better (or so I was led to believe).
But this past setback caused me to dig deep.  It caused me to become my own advocate.  I've become my own librarian too, sifting through the overload of Lyme information that can overwhelm anyone who has ever taken a look online.
A few months ago over the summer I was feeling great compared to years past… probably around 75-80% of what it feels like to be healthy.  If not for this setback I might have stayed content at 80%, but now I know that when I am completely healthy again, I will astound myself with what I can accomplish. Over the summer, I was even lucky enough to get a tiny peek at what that will look and feel like some day to be at full speed.
A Handful of Quiet
Sometimes people ask what they can do for me.  I used to respond by saying, "Oh, I don't think there really is too much you can do!"  I've changed my answer to that question.  I want you to picture my future with me.
Picture me healthy and strong.  
Picture me fulfilling a years-long goal of climbing Mount Kilimanjaro.  
Picture me married to an amazing woman who challenges me every day.  
Picture me coaching my kid's T-ball team.
Picture me helping others climb out of similar dark places I've been.
Picture me refusing to shut up about all that Jesus has done for me.
And in the more immediate future, if you could also picture me on the next flight out of Florida, that would be great too.  I think it's time to rejoin people born after the roaring twenties.
-Hurlz
2 Corinthians 12:9-10 
But he said to me, "My grace is sufficient for you, for my power is made perfect in weakness." Therefore I will boast all the more gladly of my weaknesses, so that the power of Christ may rest upon me.  For the sake of Christ, then, I am content with weaknesses, insults, hardships, persecutions, and calamities. For when I am weak, then I am strong.