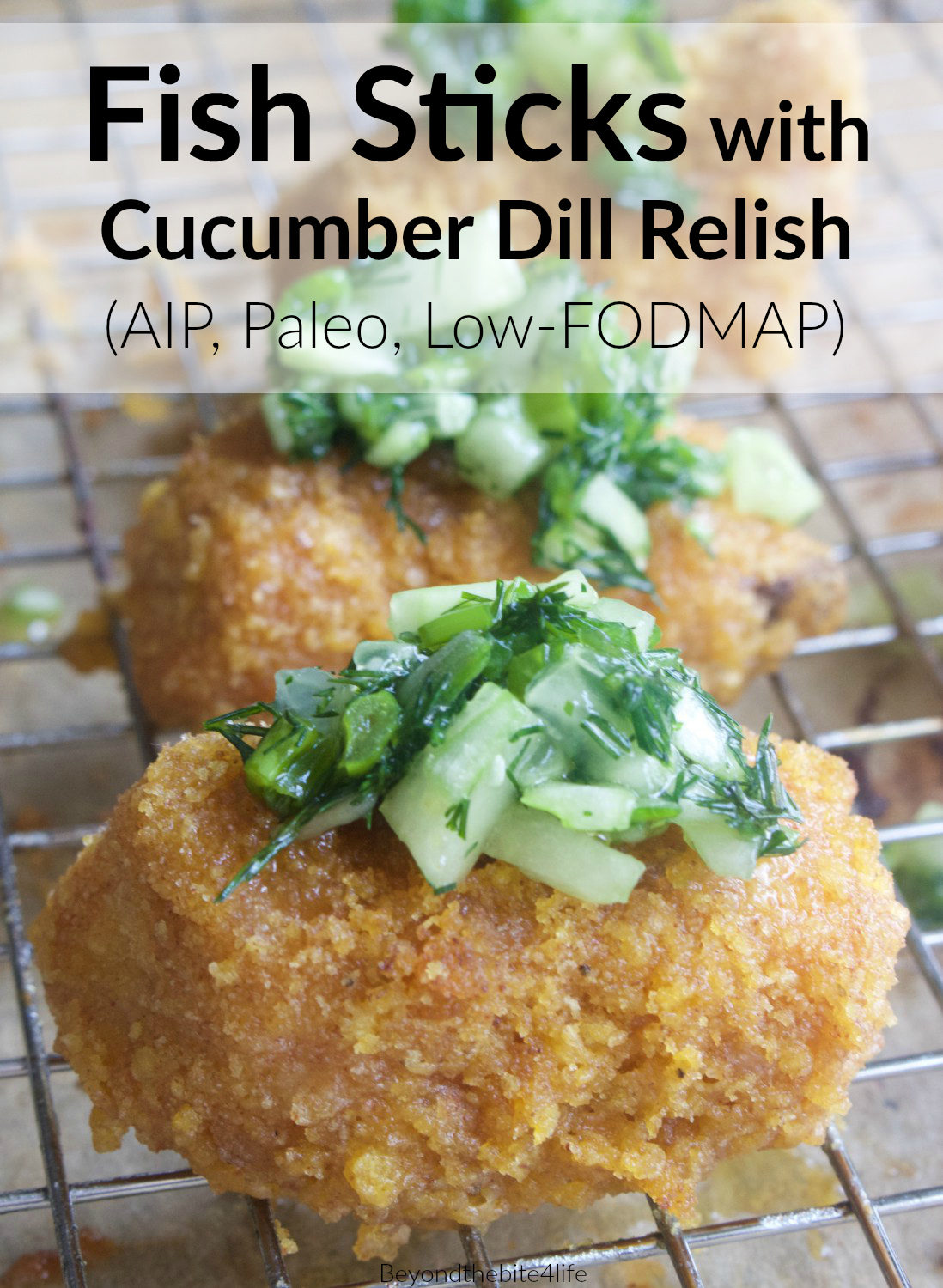 Awhile back when I was home in New England for Christmas break, my mom and I set out for our usual grocery store haul to Whole Foods. While I spend the majority of my time in the produce oil picking out a plethora of fresh greens, herbs, and miscellaneous items such as radish sprouts, fresh ginger, and stalks of lemongrass, I decided to grab a couple containers of plantain chips on my way through to the cash register. I wanted to do something different with them, something unique. While I had my thoughts about making some type of flatbread with them, I first decided to grind them up into a fine powder in the food processor. This trick has been used many times before for plantain chip chicken fingers (as seen here), which then got me thinking about making a seafood version. Battered shrimp was first on my mind, however, I then remembered the freezer full of fish back home and realize that should probably be first on my list, hence fish sticks were born! Of course, I couldn't serve the fish sticks without some type of sauce, which is why I created a riff on the typical mayo and sour cream based tartar sauce. While it would typically use pickle relish and lemon juice, I decided to keep my variation low in histamine, using chopped cucumber in place of the relish and omitting the citrus altogether. Overall, this recipe is a great way to get more seafood into not only your diet, but also your kids. Though I am no parent, I am an older sister to a picky and loud younger brother that, while he is starting to "mature," is still rather vocal about what is on his plate. Thankfully, and honestly, to my surprise, he didn't mind these fish sticks one bit as he dipped them in ketchup and scarfed them right down, proving them to be quite the crowd pleaser.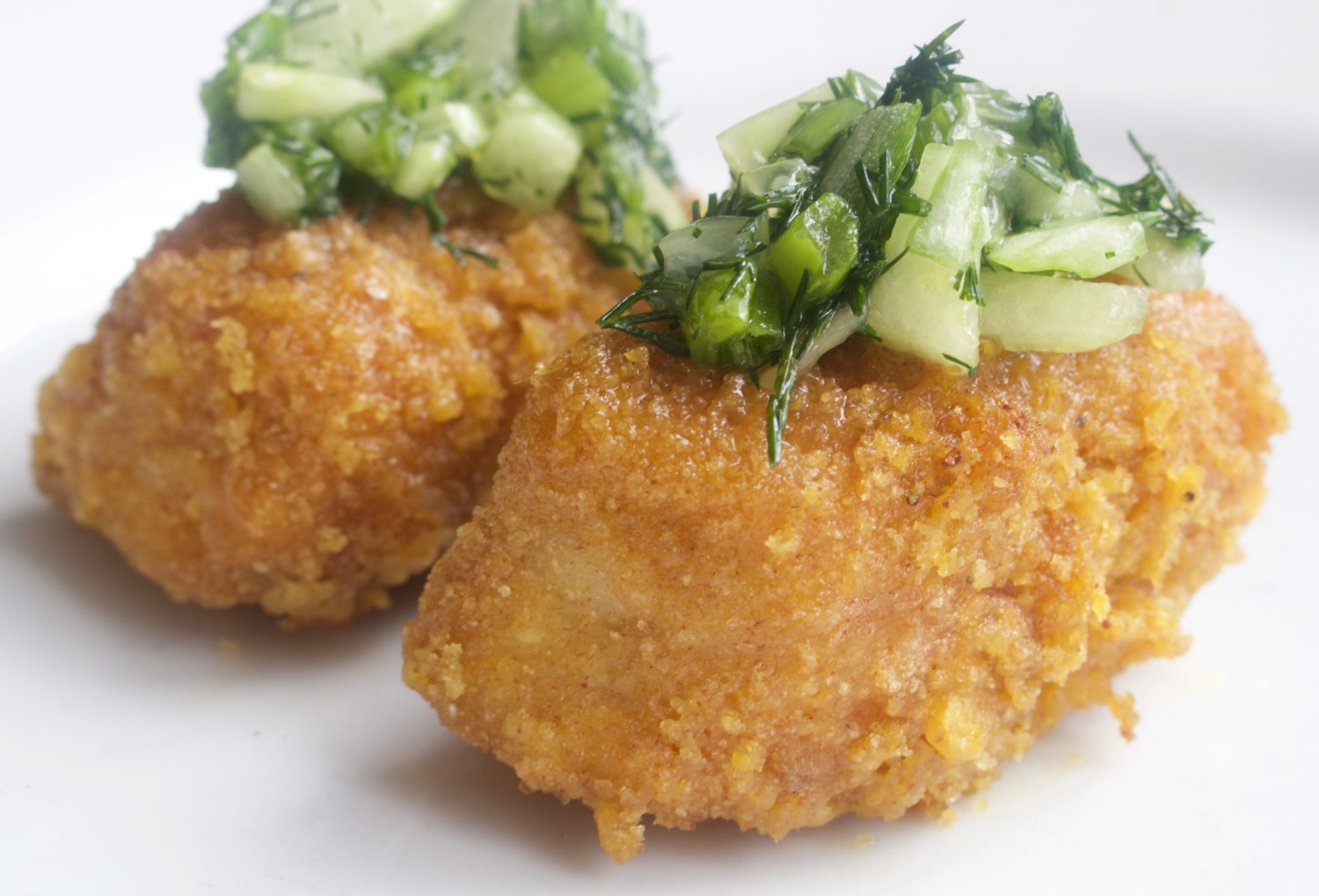 Baked Fish Sticks with Cucumber Dill Relish
(Serves 2-4)
Ingredients
1 lb firm white fish
1 1/2 ground plantain chips (from 2-3 cups of chips)
1 tsp sea salt
1/2 cup extra virgin olive oil
1 cup minced cucumber
1/2 cup finely chopped dill
1/2 cup minced green onion
Process
Make the sauce by whisking 1/4 cup olive oil, minced cucumber, dill, green onion, and 1/2 tsp of sea salt together in a bowl.
Preheat oven to 400 degrees, line a baking sheet with parchment paper, and place a wire rack on the sheet.
Grind plantain chips into a fine powder in the food processor and then transfer them to one shallow bowl with remaining 1/2 tsp sea salt, then pour the remaining 1/4 cup of olive oil in a second shallow bowl.
Cut the white fish into strips, about 1/2 inch thick and 3 inch long, then place in the first bowl, coating with oil, then transferring to the second bowl, mixing around until fully covered in plantain flour, then put on the prepared baking sheet. Repeat with remaining fish.
Once all of the fish sticks are prepared, place the baking sheet in the oven and allow the sticks to cook for 20-30 minutes depending on how thick your fish is.
Lastly, remove your fish sticks from the oven, allow to cool slightly, then serve with cucumber dill sauce.
Recipe Notes
To avoid mixing the olive oil and flour mixture, use one hand to coat the fish sticks in oil, and then your other hand to coat them in the plantain mixture.
The thinner your fish, the faster it will cook in the oven.
Keto variation: use almond flour in place of the plantain flour and use 1 egg in place of the olive oil.
Keto & AIP variation: use ground Pork Dust pork rinds in place of the plantain flour.
Philippians 2:8 "8 And being found in appearance as a man, He humbled Himself and became obedient to the point of death, even the death of the cross."