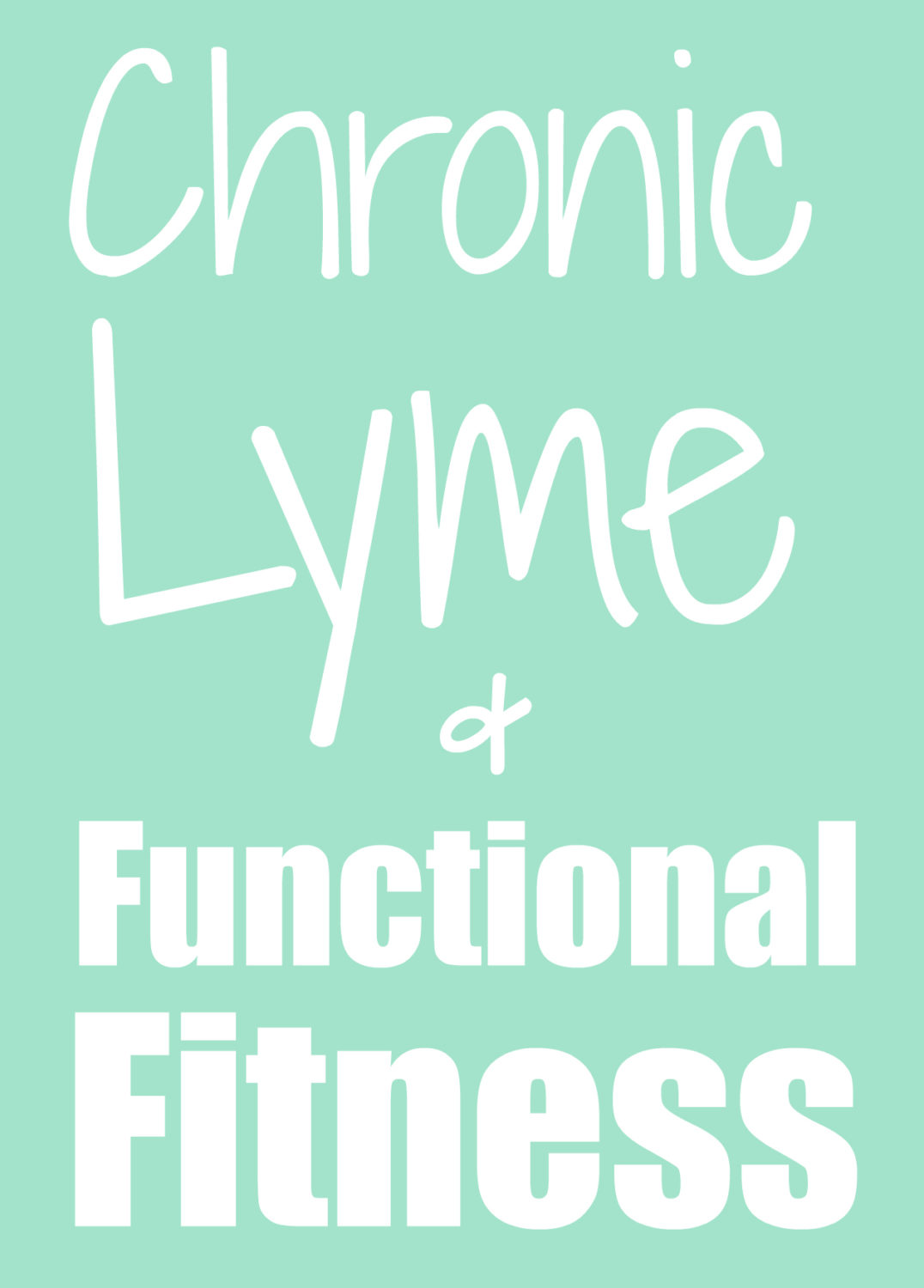 Since moving last fall, my body has had its ups and downs.  However, despite all the inevitable setbacks, it has continued to move forward.  It's hard to tell in moment, however, when I look back, the process is quite obvious.  One of the more recent subjects that I have been encouraged to write about and share with you is my fitness journey.  More specifically, how I came to love and benefit from "functional fitness."  But first, I must back up the train and share my past years of experience with exercising and how it has brought me to where I am today. This series will be done in a few posts…so stay tuned!
Where it All Began
My experience with fitness has varied throughout the years. Growing up, I was extremely athletic, always involved in sports and very active.  My goal was to be the strongest, fastest, and best of my kind.  I took training very seriously and worked out 5-6 days a week.  However, once the effects of chronic Lyme started to kick butt in my body, preforming how I once did slowly became more and more difficult.  No longer could I make it through a lacrosse game without my feet and ankles aching with pain. Going for a run became a battle against extreme hip and knee pain that left me lying in bed unable to move.  Once I hit the "brick wall" in the summer of 2011, not only did the pain increase all throughout my body, but utter weakness and fatigue also took over.  In the span of one day, I lost the ability to do what I loved most – preform.  In the months to come, my body declined rapidly.  I went from being "buff" and able to beat my brother in an arm wrestle, to not able to lift my head off a pillow.  My body mass declined significantly, quickly losing weight due to a variety of complications that had built up over the years from the undiagnosed  Lyme.  I almost felt as if I had lost my identity.  One day I could walk, talk, run, and play with my friends and family.  The next, I could do nothing of the sort.  It was a difficult reality to swallow.  Looking in the mirror I did not recognize myself.  I was frail, pale, with eyes that turned from a lively blue to dark and hallow.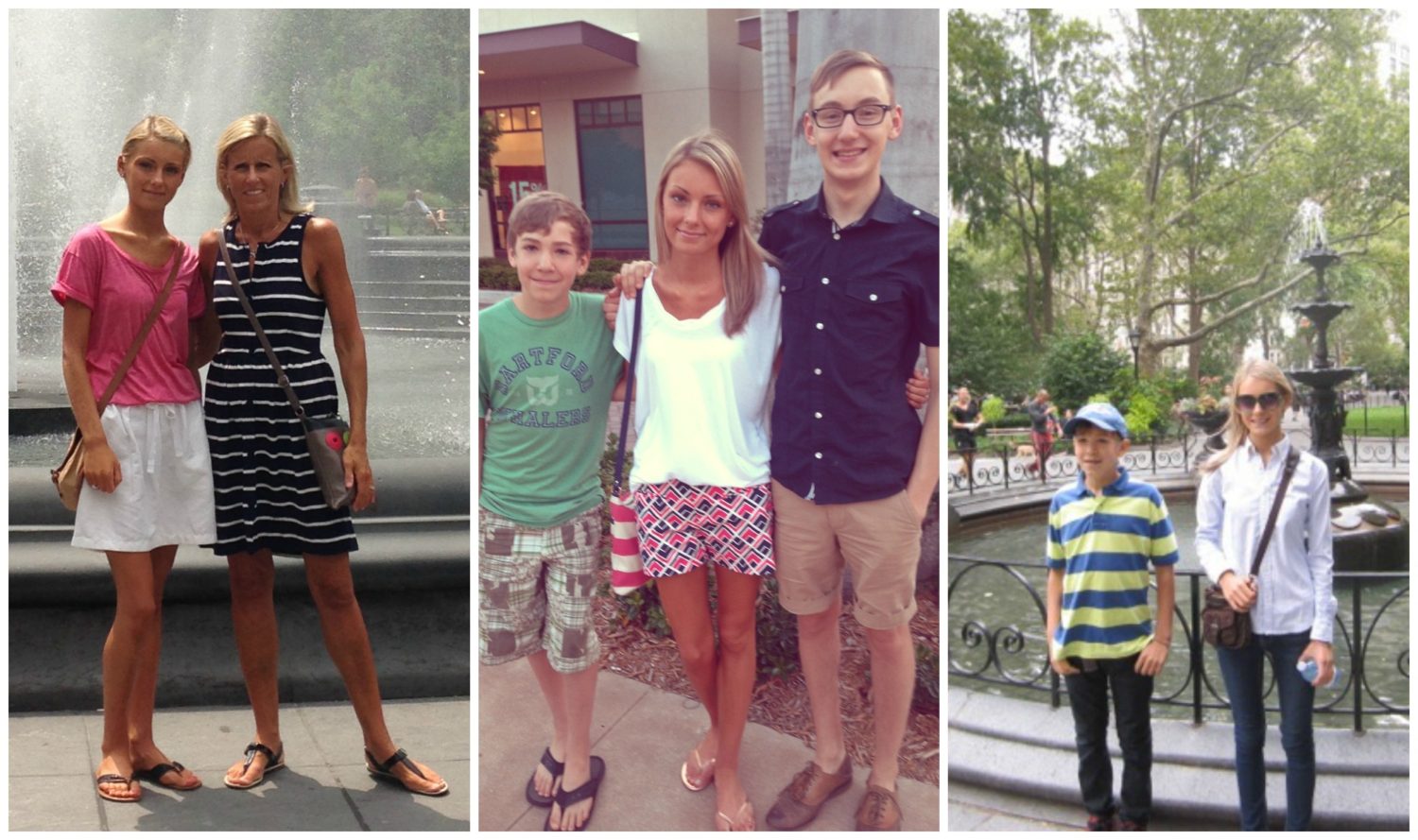 Keeping the Flame Alive
Despite how quickly my body was declining, my interest and love for the human body only grew.  It was during these rough years of being bed ridden, in and out of doctors and various hospitals, that I spent my days researching the science behind the human body, food, and many other subjects a long those lines.  From all of the past years of being so healthy, I knew what my body was capable of.  I knew I would get back to working out, and continually dreamed of the day I'd be back on the tennis court or lifting weights.  I never lost this scene in my head.  I was adamant, and I believe that is why I am here to talk to you about where I am with my fitness today.  Dreaming has been key to my healing, even when the dreams seemed near impossible.  However, I continued to dream, believing that if I did it enough they would come true. While the strong fire that once was my health had diminished into a small flame, that flame still flickered, causing the eagerness to reach my full physical potential and optimal health only grow over time.
Starting Over
After the first year or so of trying to figure out what was wrong with my body, a couple of my doctors challenged me to try to walk around a little bit each day.  I started with walking up and down the driveway with my mom, around the perimeter of our house, and eventually, the treadmill, which was a big feat in and of itself.  For Christmas one year, my parents got me a yoga DVD and mat, which I was able to do a couple times a week.  Stretching and walking a little bit each day became my "workout." While it wasn't a lot for a regular person, I was moving forward towards my goal of being the strong girl I used to be. Once I got bored of the yoga videos, I pushed myself to add some simple Pilates mat work back into my routine.  My aunt is a fantastic Pilates instructor out in Colorado, and she helped me put together a few movements that I could start trying on the reformer.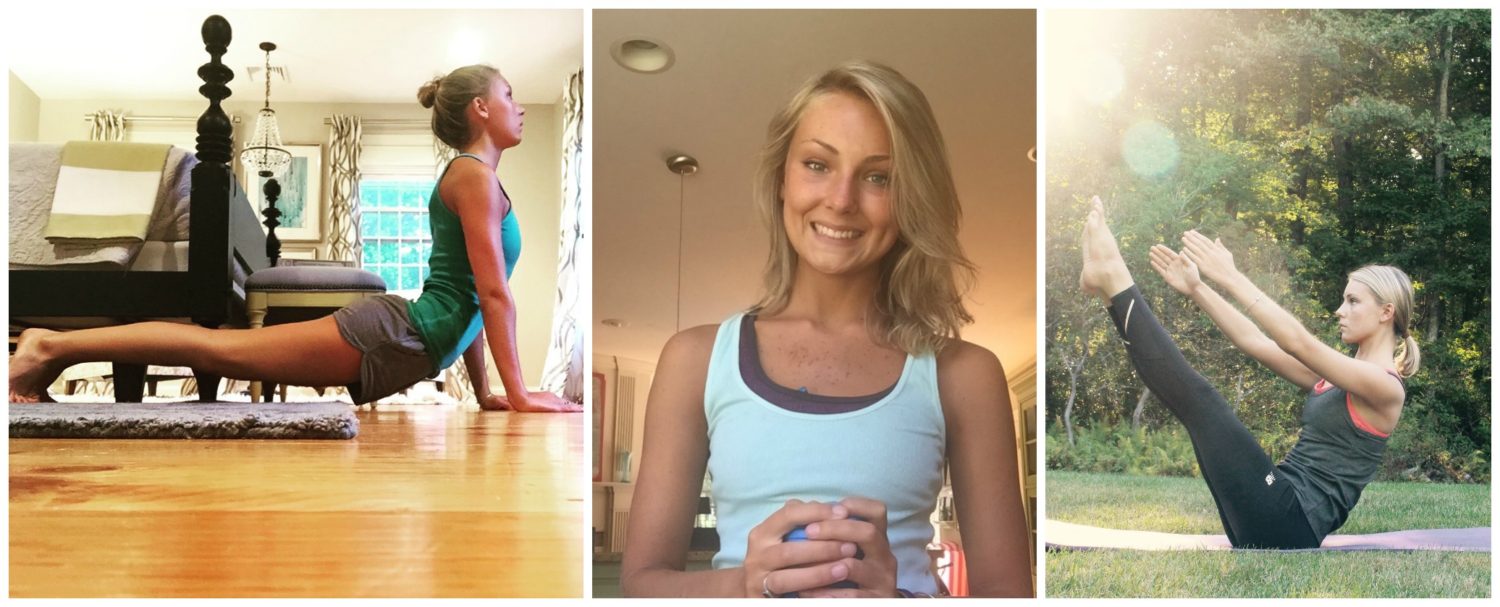 Easy Does it
 When doing any type of exercise with a body that is battling a chronic illness, one must be overly attentive to how they feel when preforming. Chronic fatigue and pain were too conditions I inevitably faced day in and day out, therefore causing  my recovery time after doing anything as simple as a 1 mile walk, to be significantly longer than a healthy human being.  It was, and still is, incredibly easy to over-do it.  In order to avoid being back in bed, unable to recover, and moving backwards in my health, I must always take extreme precautions.  No one in their right mind wants to move backwards, especially when the few steps made forward have been incredibly difficult to do. However, because movement helps my overall body pain significantly, I choose to move even when I don't necessarily want too.
Three Steps Forward Two Steps Back
Despite being persistent in my daily movement therapy, there were still inevitable set backs in my health. At one point, despite being only 110 pounds, I could run 6 miles without ever feeling any detrimental physical effects. Yet after coming back from vacation one year, parasites and yeast completely took over my body, making my typical mat Pilates routine completely impossible to preform.  One week I felt like I could conquer the world, the next I lied in bed discouraged and battling another new symptom due to yet another unknown condition I had developed.  All this time I continued my studies in the realm of the human body, which included completing the Primal Blueprint Certification. This course gave me an in-depth, scientific explanation of how human beings were made to exercise and move, the detrimental effects of conventional exercise methods, and ultimately how to gain strength starting from nothing. It was during this time my family also became immersed in their local cross fit gym.  Being the exercise lover that I am, I told myself that "one day, I will join them at the gym."

Turning Tables
Four whole years after my bodies initial breakdown, I did what I told myself I would one day do. I went to CrossFit.  The coach knew where I was coming from physically and was very attentive to my every need. With years of innumerable treatments behind me, I was finally feeling stronger. For about three months, I attended the CrossFit gym once a week, modifying the workouts as needed, and making sure to take ample time to rest and recover afterwards.  It was fun, and I could not have been more excited.  However, as most of my past experiences with changing my workouts, it did not last for long, but this time, for good reasons.  October of 2015 I moved out of my parents house to Nashville, TN.  The move was rough, especially for the first 5-6 months, as learning to live on my own was physically, mentally, and emotionally draining.  The strength that I had once gained and put towards going to CrossFit had to be used in other areas of life, such as driving, keeping house, and going to school.  At the time, I didn't see how these things could drain me of all the stamina my body once had.  However, I was reminded time and time again by family and friends that moving and getting acclimated in a new city is exhausting for anyone, even those that are completely healthy.  I took my daily walks, did mat Pilates at home, and went to a reformer Pilates class once every Saturday morning. Much like the years before, I kept moving even when I didn't want too.
A New Chapter
Since the beginning of 2016, my strength has slowly started to return back to where it was prior to moving.  This is partially due to finally becoming  used to my surroundings, while also receiving more treatment, and overall simply being blessed by the all mighty hands of God.  Though I was doing good in my fitness, I started to get in a rut of my typical walking and Pilates routine.  I had hit a plateau.   Yet little did I know that walking into my first class of American Regional cuisine at school would change all of that and more.
Psalm 55:22 "Cast your cares on the LORD and he will sustain you; he will never let the righteous be shaken."