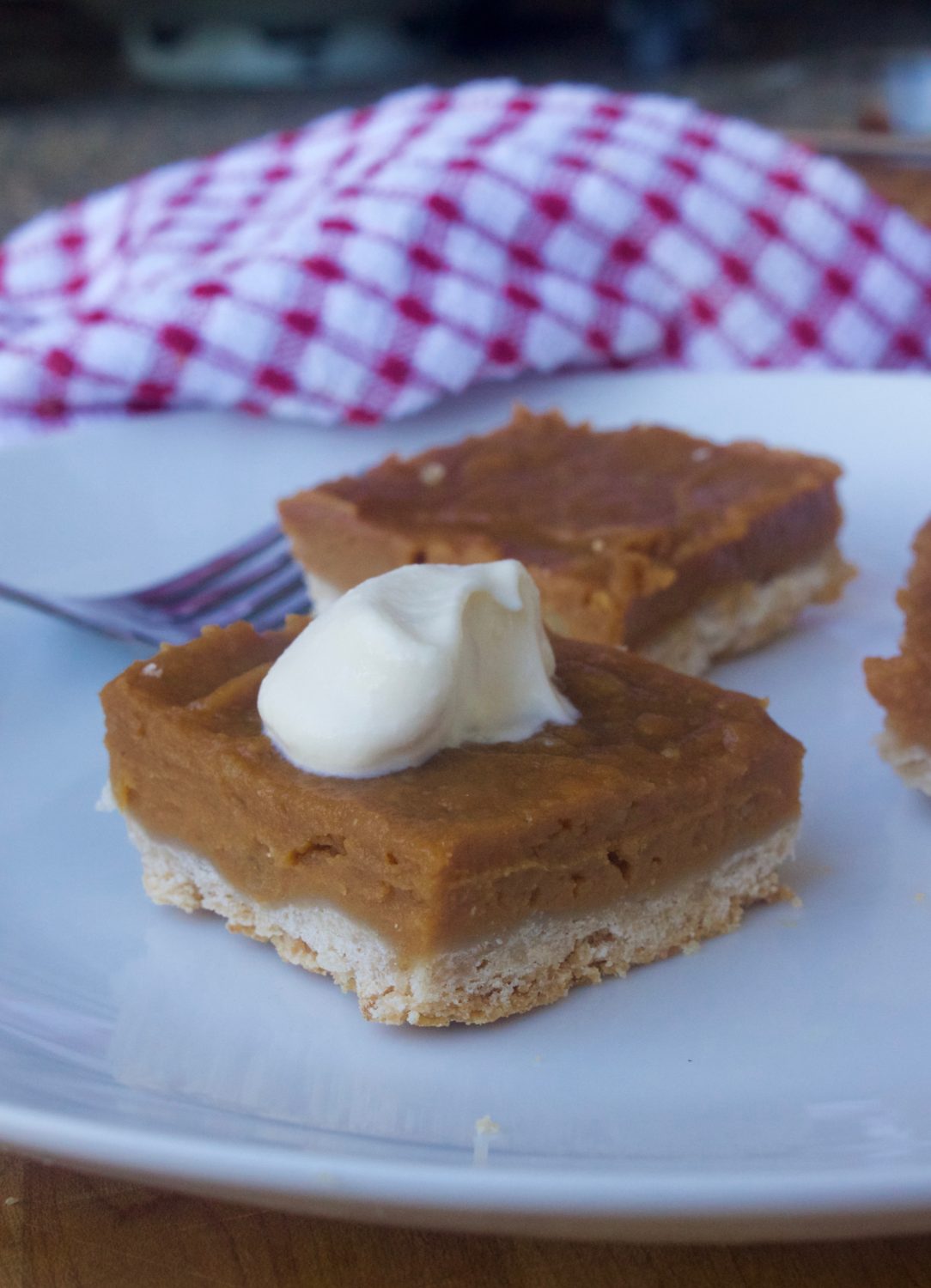 It seems like it has been forever since posting a recipe on here.  My life has been pretty crazy, as I am in my second to last quarter of culinary school.   I have quite a few things brewing for Beyond the Bite, some of which include incorporating more of "Chef Gabriella" (a name change you may have noticed on Instagram) into the site.  It's incredible that I have been in Nashville just over a year and am almost through with school.  Oh how time flies!  Speaking of time, last year at this time I posted my Savory Rutabaga Gravy, a recipe both non-AIP, Keto, or Paleo eaters at my Thanksgiving table absolutely devoured.  This year, I chose to go with a sweeter dish that fit the coconut-free, low-histamine guidelines.  If you are like me and deal with a Mast Cell Activation Disorder, navigating the holiday season can be somewhat difficult.  Cinnamon is everywhere you turn, and a roasted turkey that takes a few hours to cook can leave your body in a major histamine flare.  Therefore, I chose to turn what was originally a pumpkin pie recipe, into a spiced sweet potato pie bar.  Of course, if histamine is not an issue for you, feel free to add spices of your liking and use canned pumpkin in place of the sweet potato.  In regards to other recipe notes, you will also notice that for this recipe a scale is needed, as measuring the pie crust ingredients by weight results in a much more consistent dough, while the filling is much more flexible.  Overall, the recipe is not necessarily an incredibly sweet one. Therefore, if you are looking for a true "sweet treat," I would recommend adding an extra 1/4-1/2 cup of granulated sugar of choice into the filling.  The addition of coconut whipped cream also takes the bars to the next level by adding just a bit more of decadence.  With all that said, I must get back to creating the smallware equipment list for my future business.  I hope ya'll have a great Thanksgiving!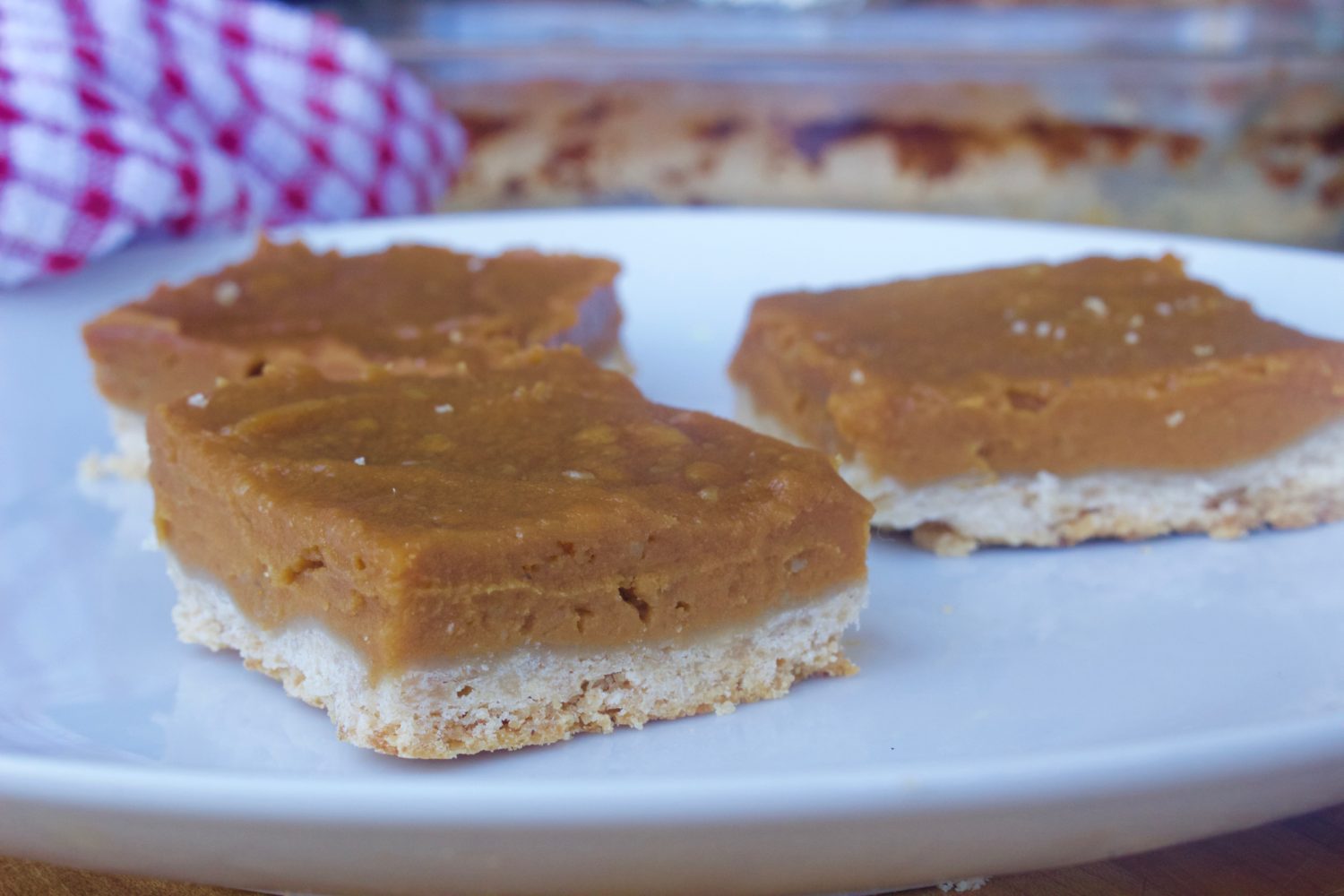 Spiced Sweet Potato Pie Bars
(Serves 10-12)
Basic Pie Dough
6.3 oz Otto's cassava flour
4.8 oz non-hydrogenated palm shortening, chilled (or) butter
1.2 oz water, ice cold
3/4 tsp sea salt
.15 oz maple sugar (1 tsp)
.15 oz vanilla extract (1 tsp)
Filling Ingredients
1, 15 oz can of pureed orange sweet potato
1 cup pureed white sweet potato, baked
1/2 cup maple syrup
1/4 tsp sea salt
1 tbsp ground ginger
1 tbsp vanilla extract
1/4 cup maple sugar (optional – sprinkling on top before baking)
1/4 cup cold water
1 tbsp gelatin (mix with water and add to food processor at the end)
Process
Preheat oven to 350 degrees
Cut shortening into chunks and place in the fridge to chill.
Combine cassava flour, sea salt, and sugar in a bowl.
Cut in the shortening by hand or with a dough cutter until pea size, then add in vanilla extract and cold water, mixing until just combined.
Grease a 9×13″ baking pan and press dough into the bottom in an even layer.
Poke holes in the crust with a fork and pre-bake for 15 minutes.
To prepare the filling, poke the white sweet potatoes with holes and bake in the oven until fork tender.
Once sweet potatoes are baked, peel off the skins and measure out 1 cup.
Place white sweet potato, pureed orange sweet potato, maple syrup, ginger, sea salt, and vanilla in a food processor, blending until smooth.
While the food processor is running, stir together water and gelatin in a small bowl and add it to the food processor.
Pour the filling into pre-baked crust, sprinkle with maple sugar if using, and place in the oven, allowing it to bake for 1 hour.
Remove from the oven and allow to cool before slicing and serving with coconut whipped cream.
Psalm 1:1-2 "Blessed isthe man Who walks not in the counsel of the ungodly, Nor stands in the path of sinners, Nor sits in the seat of the scornful; But his delight is in the law of the Lord, And in His law he meditates day and night."