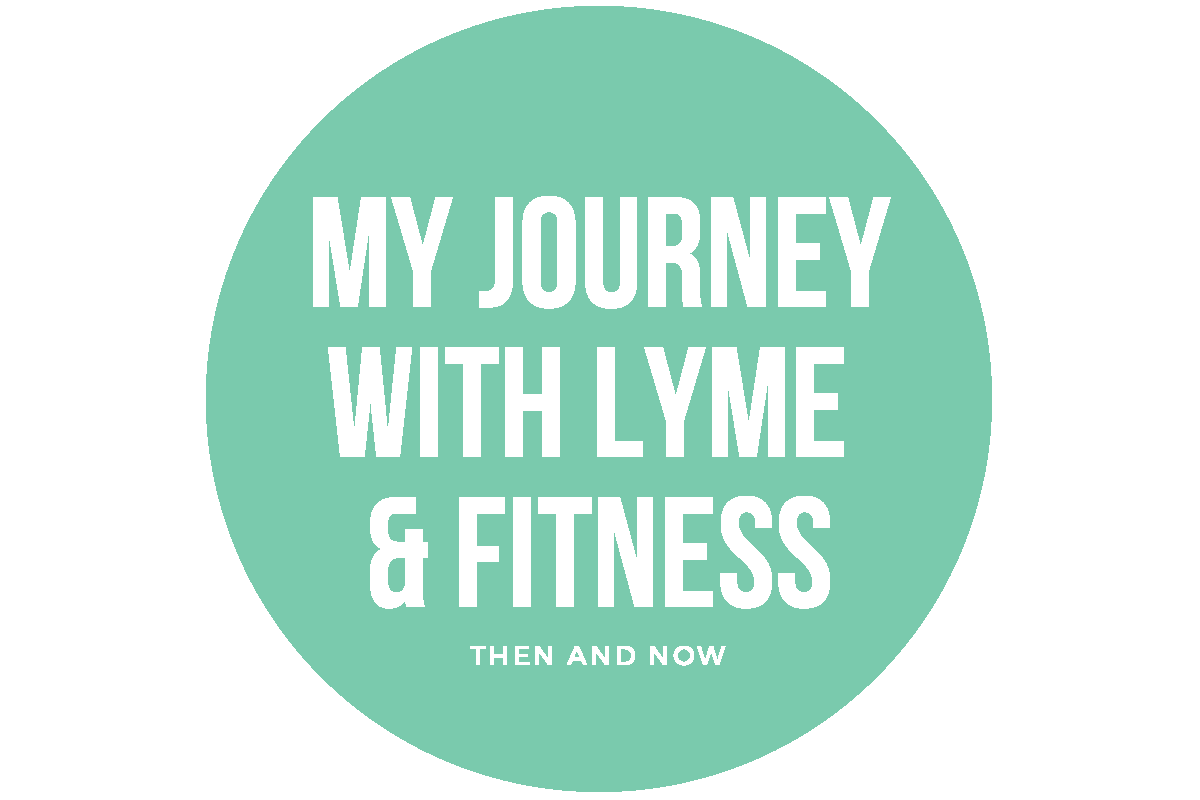 Two or three workouts a day? Yep, I was that girl. I didn't workout to burn calories or lose weight. Who cared about those things? All I was interested in was how different methods of training could improve my performance in tennis, lacrosse, and anywhere else for that matter. I loved the way it made me feel, and truly, I just loved being strong. Some of this is because ever since I can remember (quite literally), my mom has always been one to workout. Whether it was getting up at 5 AM to go attend a spin or Pilates class before my dad went to work, or doing the Nordic track and step aerobics in the living room, she was always on the move. Simply put, movement is in my blood.

That being said, I was not exactly the most athletic pre-teen. I was tall for my age, what some would consider "full," but not necessarily "fat," and just overall not entirely comfortable in my skin. Though I had been skiing since I was five, had dabbled in gymnastics (no bueno for a tall chick), and rode horseback quite often, it wasn't until I reunited with my love for tennis that things started to change. I began having St Louis Tennis Lessons regularly and wow, I felt the difference! My coach, in a nutshell, was a beast. She was one of those women who have multiple children, works full time, is involved in pretty much everything you can think of, teaches tennis all day, oh yeah, and runs marathons "on the side." I mean, who does that? Not many. While some may find it a bit crazy, I found it inspiring. I started reading tennis blogs and following online workouts, like the workouts on r racquets, and I got so involved. Doing something tennis related was the highlight of my day. From there, my love for fitness only grew. My goal of becoming the best at what I did was quickly turning into a reality, until one day it all came to a screeching halt.
~~~~~~~~
In 2011, after a week off at summer camp, I decided it was time to get back on track with my workouts. Taking it easy, I went for a mere two-mile run. Yet as I neared the driveway to the beach house, I started seeing black spots in the corners of my eyes. By the time I made it to the shower those spots were closing in on me, and by the time I made it to my bed, my world had turned completely black. Along with the blackness came full-fledged bodily pain, extreme exhaustion, brain fog, and the inability to see straight or talk clearly. Though I was certain it would all pass in a matter of days, it only got worse. Fast forward a few months and the verdict was clear, Lyme Disease had unknowingly taken over my body. One of the first major conditions that presented itself was autonomic neuropathy, causing me to have zero blood pressure. From there, I spent my days in bed, crawling to and from the bathroom, unable to see what was in front of me. If I wasn't in bed, it was because one of my parents had carried me downstairs to the couch. I went from being the girl who did three workouts a day, to the girl who had to be assisted in attempting to walk across the hallway. With both arms gripped around my mom's waist, it was a good day if I was still conscious by the time we got to the end of the hallway.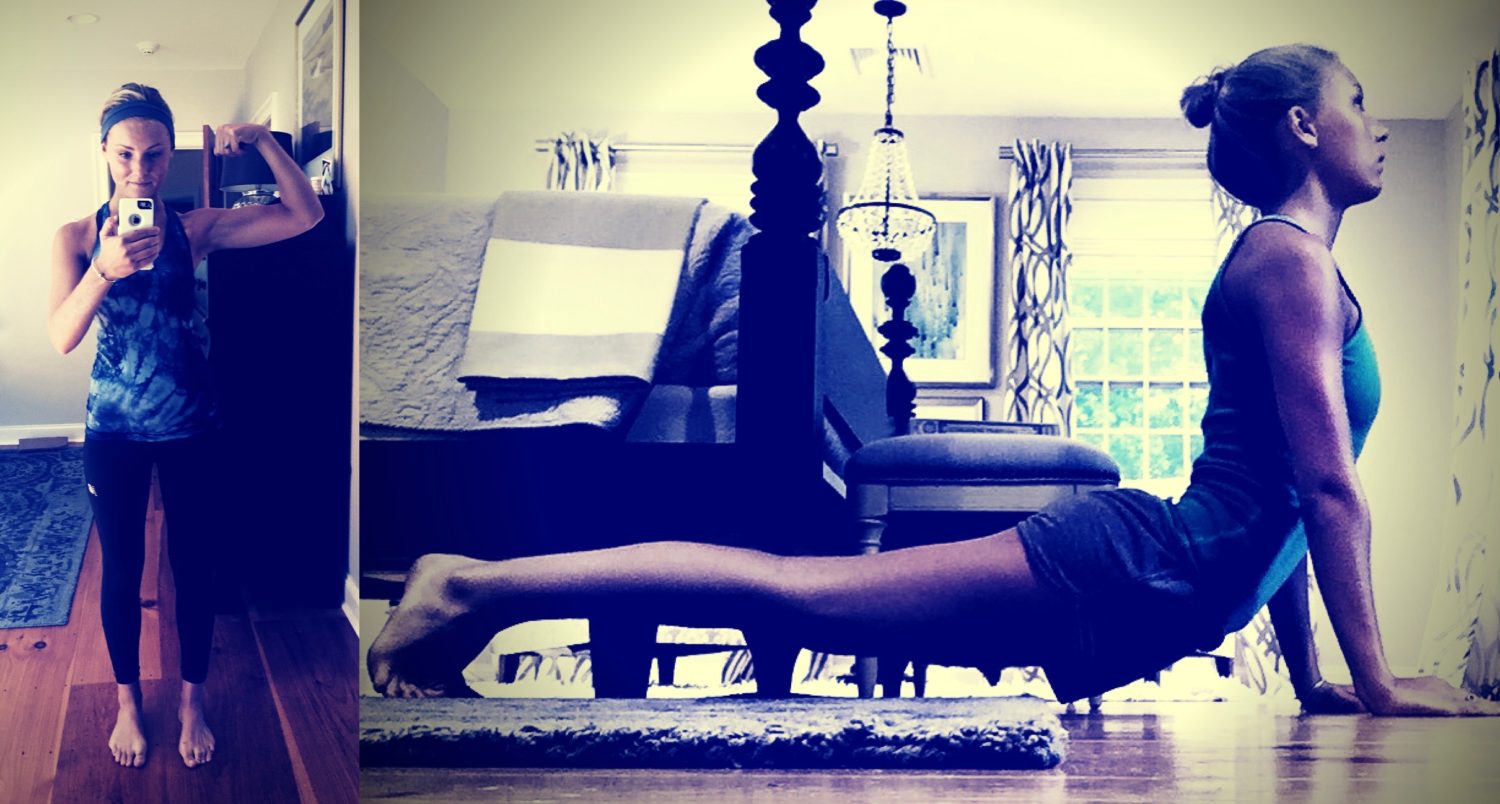 The months proceeding were extremely trying times, as I found a great deal of my identity in fitness. Yet after having no blood pressure and a compressed celiac artery that left me a mere 83 lbs at 5'8, it felt as though everything I had come to know and love had been stripped from me. Eventually, a long while later, after a variety of medications and treatments, I was able to reunite with fitness. With daily stretching sessions, rebounding on a mini trampoline, short walks, and the use of two yoga DVD's that my aunt gifted me, I was able to start my new "workouts." This is where the learning process between exercise and my Lyme-struck body began, something I am still perfecting to this day.
~~~~~~~~
So here I am today, with a wealth of knowledge about exercise and my body that only could have been learned through dealing with the Lyme. All of that to say, I now believe that exercising with a chronic illness should be done in a fashion as to not be a burden to the body, rather to be a form of support and an avenue of healing. I believe exercise in and of itself is one of the most powerful tools that can be used to do so. You may ask why I was (and am) so persistent on doing some sort of physical activity every day. The answer is simple: it is a form of therapy. Doing those yoga videos and walking on that treadmill was not simply to burn calories. No, they were a form of pain management. Finally, I had found something that, for just a small portion of my day, was able to distract my mind from the chronic pain. I know some people who find relief from their medical marijuana and that some of you reading might benefit from the information that can be found at this link, but I'm not sure that this is the option for me. It turns out that, for me, exercise was not only (and still is) mentally healing, but also emotionally. While not everyone may be a workout "freaks" like I used to be, it is for this reason I find physical activity to be essential for anyone to healing from a chronic illness.

Now in days, I am blessed to say I can make it to my husband's functional fitness gym every week. Some days I am one of the strongest females in the class, yet others I decide I am simply there for movement therapy and thus take easy and do not push my limits. Because it is my nature to want to be the best at what I do, I have to remind myself that it is OK to miss a day, not to be the strongest, fittest, or fastest. Cutting myself some slack is something that I am still mastering. Overall, balancing exercise and chronic illness can be extremely tricky. However, it forces you to be more in tune with your body, and for that reason, is something that will benefit not only the present but also the future.
~~~~~~~~~
The fitness videos I will be posting will be quick, simple, and able to be modified for varying strength levels. I remember being so sick and so weak, that even the "beginner" workout videos I found online were simply too hard for my body. I have kept this in mind when planning the workouts, and aim to start with the easiest movement variations possible, while then including those that require more skill and strength. You will notice that many of the videos also focus on core strength. I believe this is an essential component of overall bodily strength and stature. When dealing with chronic pain day in and day out, it is very easy to let our shoulders slump, our posture diminishes, and our spine is out of alignment. Focusing on our core in a variety of different exercises helps minimize these issues. In the end, I hope that sharing these videos will both help, encourage, and inspire everyone that they reach. While it may seem like a daunting thing at first to tackle, just remember to never be afraid to push your body's limits here and there. It may take some time to figure it out, however, this is truly the only way we learn and grow as individuals.
Philippians 2:9-11 "Therefore God exalted him to the highest place and gave him the name that is above every name, that at the name of Jesus every knee should bow, in heaven and on earth and under the earth, and every tongue acknowledge that Jesus Christ is Lord, to the glory of God the Father"